---
It's only been two weeks into the 2018 season, and the Pittsburgh Steelers are feeling the absence of All-Pro running back Le'veon Bell. Bell, who is in the midst of a holdout, has yet to report to team facilities, as he intends to preserve his body and health, ahead of becoming a free agent when the next offseason arrives.
Initial reactions to Bell's absence were quite harsh, suggesting he should have signed his franchise tender, which would have earned him $14.5 Million for this season alone. But Bell also understands (perhaps better than anyone else) the brute punishment that his body takes when given the ball so much. Averaging 27.5 touches per game over the last two seasons, nobody in the league has handled the rock as much as him. He clearly felt that the Steelers were not doing him justice by not giving him the long-term contract he felt that he deserves. Particularly, with other players including Todd Gurley and David Johnson receiving the adequate value for their contributions to their respective teams.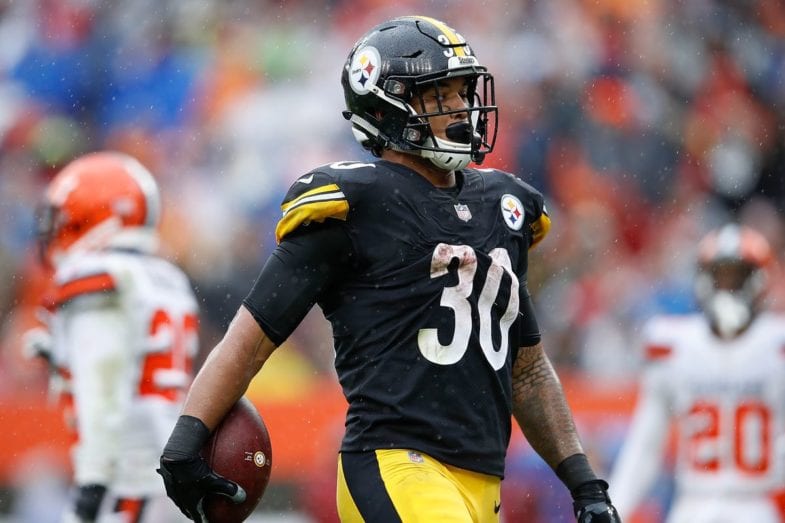 After Week 1, when Bell's replacement James Conner played a great game, totalling 195 yards from scrimmage and two touchdowns, people felt that Bell was replaceable. It made Bell's actions appear immature and selfish, and that his production could be met by other capable backs. But let's not forget that the team was unable to come out with a win in Cleveland. And then came the Steelers' Week 2 matchup at home against the Kansas City Chiefs. In that game, Conner was only able to muster 17 rushing yards on his eight attempts, for a lowly 2.1 yards per carry average. While he did score a goal line touchdown, as well as accumulate five catches for 48 receiving yards, it was a far cry from the production he saw in the opening week of the season.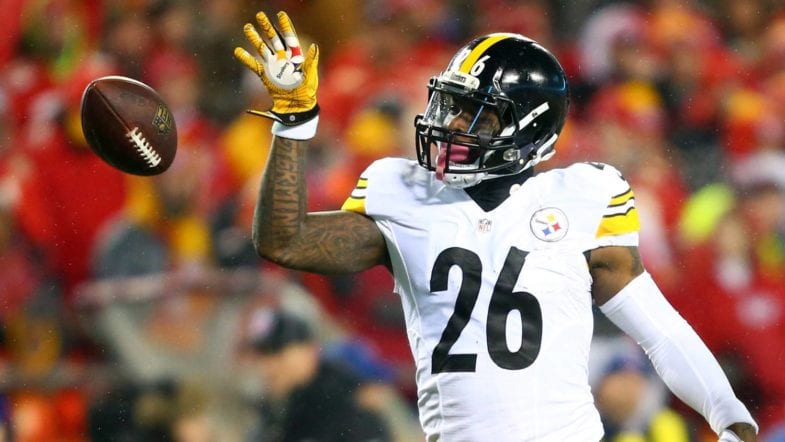 For comparison, the Steelers played the Chiefs last season as well. In that matchup, Bell ran all over Kansas City. Pittsburgh fed him a staggering 32 carries, which he turned into 179 yards and a touchdown, adding another three catches for 12 yards. Even more impressively, Bell's longest run in that game went for just 27 yards, showing that he consistently gained his high yardage total by gaining solid yards time and time again, extending drives and getting new sets of downs for his team. The result was a road win for the Steelers in Arrowhead Stadium.
It's also important to consider the difference in strategy for Pttsburgh's opponents when Bell is in the game. In the first game this season at Cleveland, in which Conner was able to gain a lot of yardage, the Browns' defense didn't have to stack the box from fear of the run. Conner was running against much softer defensive fronts than those that Bell often faces. The strategy for the Browns was to drop additional defenders into coverage, in an effort to limit the potential damage from the Steelers passing game, and to avoid getting beat for big gains by Antonio Brown and JuJu Smith-Schuster. But when Bell is in the lineup, defenses must respect his tremendous ability as well. Of course, Bell almost always gets his regardless, and it's not often that anyone can really shut him down completely. But his presence alone frees up a lot of room for Big Ben and his receivers, making this offense so much more dangerous than the stats even suggest.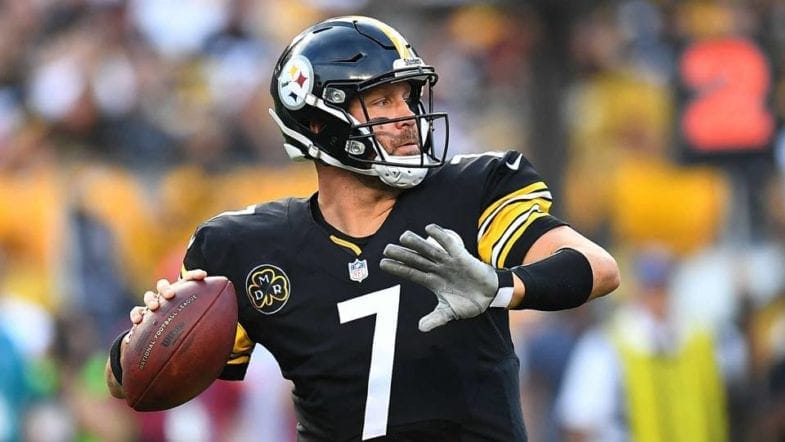 So should the Steelers have granted Bell the long-term contract that he was requesting? The answer is most likely a resounding yes. Pittsburgh needs to realize that this could have been their chance to secure one of the overall best and most dynamic running backs of this era. There is a dwindling window of opportunity, in which Big Ben is still playing, and the team would have this much firepower to make another Super Bowl run. 
But now, the most likely scenario is that Bell will not remain with the team following the 2018 season, and whichever team gets him in free agency will benefit from his incredible running ability. Two games into this season, the Steelers are already facing a hole in their own division. Starting the season with a tie and a home loss is not where they want to be, considering the Bengals are already 2-0, and the Ravens are 1-1.
Where this team goes the rest of the season remains to be seen. There is no doubt that they can still make a run with the players they currently have on the roster. But when Bell finally shows up (whenever that is), there should be no hard feelings. They should welcome him with open arms, in the hopes that everyone in this locker room can simply move forward and make a late season push to make the playoffs and perhaps get back to the Super Bowl. There is no doubt that Le'veon Bell can help make that a reality.