Well, it's that time of year again. Or perhaps we should we say, that time of every four years. If you haven't figured it out yet, we'll tell you – it's time for the 2018 Winter Olympics! This time around, it will be taking place in PyeongChang, South Korea, and we are simply overflowing with excitement. The fans are ready, the sportscasters are ready, and most importantly – the competitors are super ready.
And while Olympians from all over the world train hard for the event, we're looking to shine a spotlight on the talented women who are part of Team U.S.A. in this year's Winter Olympics. In the last century alone, fans across the world have been lucky enough to watch them compete at the highest of levels, in multiple fields of winter sports – whether it be intensive luge racing, extreme snowboarding, or team based ice hockey.
So get ready to strap on your skates, grab your Wheaties and your Gatorade and we'll make sure to meet you at the snow summit in PyeongChang. Alternatively, you can snuggle up with your snack of choice, as we take you through the different women athletes of the U.S. of A. who will be squaring off with their fiercest competition.
---
---
There is a plethora of sports women playing in this year's games, at various stages of their careers: we've got the newbies – the rising stars within the scene who have already impressed the public with their bright, young energy, and are more than ready to continue to solidify their place in Winter Olympics history. And then of course we have the veterans, the record holders, the keepers of the keys, who any young lady with with a desire to make history would look up to, and at times will have to face and ultimately dethrone.
Yes, we've got a very talented bunch of American winter sports women this time around, from the ice skating prowess of Madison Hubbell, to the amazing cross country skiing of Jessie Diggins. Or perhaps you're more of an ice hockey fan – in that case, we have what you need as well, as we talk about how the legendary Amanda Kessel is geared up and ready to go this February.
Get ready friends, because we're about to run through them all. There is a good chance you will come across some familiar faces – and you'll probably see some new ones too. Either way, they will all be a part of Team U.S.A. this year, eager to bring home the gold.

Alexa Scimeca Knierim (figure skating)
Isn't wonderful when we find the person we love most in the world, and we discover that our passions are actually very similar? Such was the case with Alexa Scimeca Knierim and her husband Chris Knierim, for not only are they both professional figure skaters poised to compete in the 2018 Winter Olympics, they actually compete as a duo. Together, they have won both silver and bronze medals in the Four Continents competition, and they became U.S. National Champions both in 2015 and in 2018.
Alexa Scimeca Knierim in real life
Before Alexa had met Chris, it had been clear to all who knew her that she would grow to become a star – she simply had such a passion for figure skating. Growing up in Addison, Illinois, she started skating at the mere age of seven. Since she has gone pro, she has fought through many hardships, some of them health related. Among these trials was a life-threatening gastrointestinal condition that caused her to have two abdominal surgeries in one month.
Madison Hubbell (figure skating)
We talked about how it can be beneficial to be close with your ice dancing partner – romantically for instance. But in Madison Hubbell's case, she has a history of successful ice dancing not with a significant other, but rather with her brother, Keiffer Hubbell. They performed together for around a decade before Hubbell teamed up with Zachary Donohue, and won various medals with him, just as she did with her brother. However, it will be with Donohue that Hubbell will be competing with in the 2018 Winter Olympics.
Madison Hubbell in real life
Growing up in Lansing, Michigan, Madison and her brother had actually been skating for quite a while before they turned pro, and this was something they had in common. But Madison certainly had her own hobbies growing up – for instance, she is an avid music listener, and she especially digs those top 40 pop charts. These days, Madison is reported to be single when she is off the ice, so anyone wishing to get her number – well, you'll never know until you try.
Bradie Tennell (figure skating)
Bradie Tennell is a figure skater who generally performs alone, and does so pretty well – in fact, she is the winner of numerous medals, winning bronze at both the 2017 Skate America competition and the CS Tallinn Trophy in 2016. More impressively, this real-life Elsa was named a U.S. National Champion in 2018, and she will of course be performing in the 2018 Winter Olympics – so get ready to see her blow your skates off!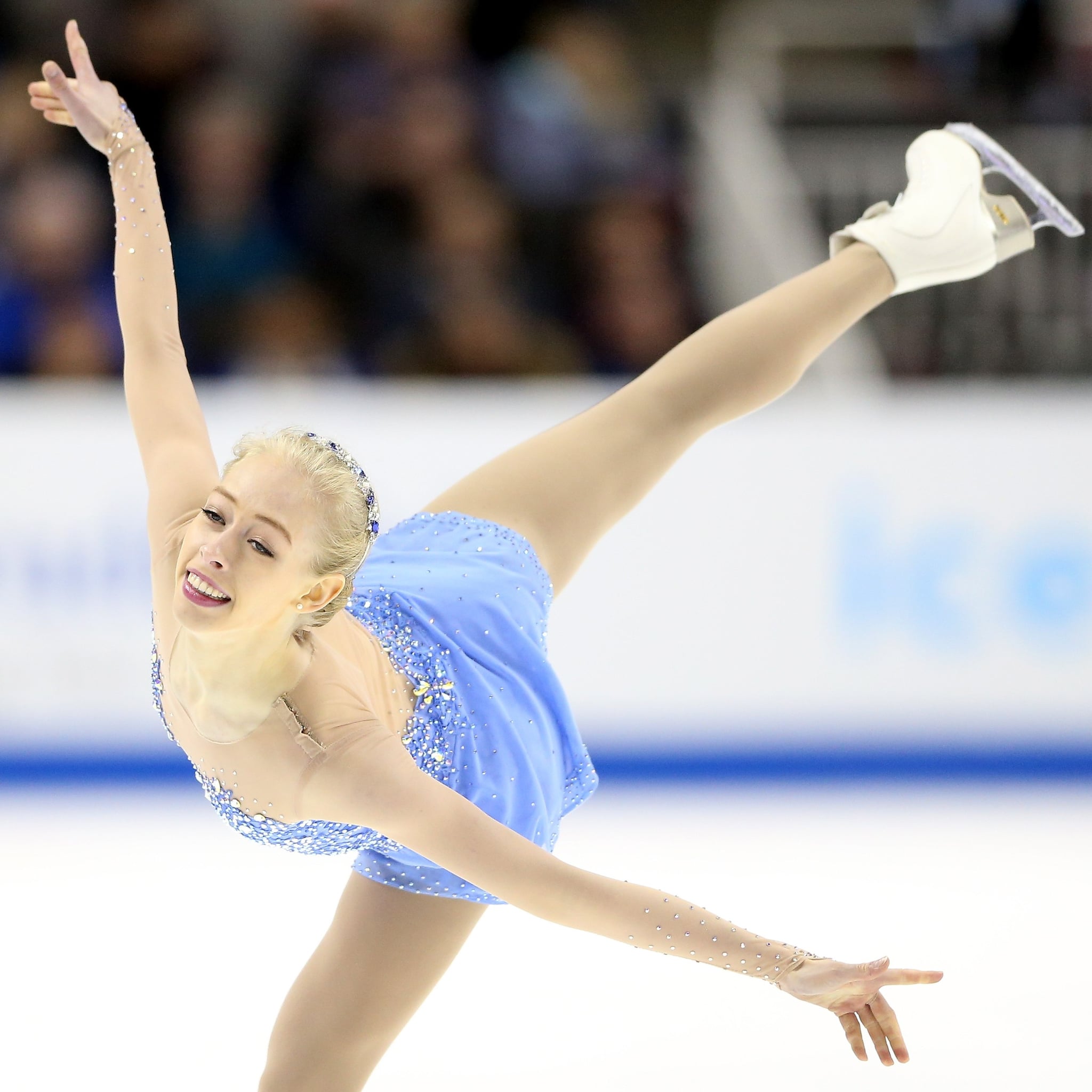 Bradie Tennell in real life
Tennell, like fellow figure skater Alexa Scimeca, grew up in Illinois. And of course, like any future professional figure skater, she clocked in plenty of practice hours when she was a kid. Bradie's love for figure skating probably "broke the ice" for her two younger brothers, who became are ice hockey players – though we imagine the cold never bothered them, anyway. In other news, Bradie has attested that she is obsessed with the hit fantasy TV series, Supernatural.
Sophie Caldwell (cross country skiing)
Now, cross country skiing. Sophie Caldwell came into the scene in 2012, when she appeared for the first time at the FIS Cross Country World Cup, placing 14th individually. At the 2014 World Cup competition in Finland, Caldwell finished in 3rd place, making podium for the first time. At the 2014 Winter Olympics, she was about to finish a race among the top three, when a collision with Norwegian Astrid Jacobsen caused her to crash and took her out of the running.
Sophie Caldwell in real life
It's one thing to grow up in a regular old family, and decide it upon yourself that you want to be a professional cross country skier. It's another thing when you grow up around people that did something very similar. Indeed, Sophie's uncle and grandfather are none other than Tim and John Caldwell, cross country skiers and former winter Olympians in their own rights. talk about staying in the family business. Sophie also went to Dartmouth College, and was a sorority member of Tri Delta.
Meghan Tierney (snowboarding)
Another lock-in for the upcoming Winter Olympics is none other than snowboarder Meghan Tierney. The fact that she has been cleared to perform is actually an immense relief for her and her fans, first among them being her supportive father in this picture, because of an L3 vertebrae injury that she suffered during training in November 2016. However, she thankfully made a recovery, competing in the 2017-18 World and placing first among all her American sisters. Clearly her talent was too good to deny, so she's on the Olympic bill.
Meghan Tierney in real life
But when Meghan isn't wowing fans with her blinding speed on the snow, she is involved in other hobbies that she likes. One of these hobbies is skateboarding, which isn't surprising, considering skateboarding is kind of like snowboarding's second cousin that lives in a warmer part of the country. The other hobby is surfing, which is probably more like a third cousin, but nevertheless very related to the field of snowboarding, where Meghan primarily exerts her focus.
Jessie Diggins (cross country skiing)
Yet another cross country skier, Jessie Diggins, has been a strong force in the winter sports scene for quite a while now. In the 2013 FIS Nordic World Ski Championships, she won a gold medal in the team sprint competition. She also won the silver medal at the same event but two years later, this time in the freestyle race. Diggins was also the first ever American who finished on the podium in the overall classification in the Tour De Ski.
Jessie Diggins in real life
When you come from a place as cold as Minnesota, it's not very surprising for you to feel at home on the ice. And it's probably nice for Diggins, when she's on the ice, to know that home is never so far away. If you want to see for yourself, Diggins actually appeared in a Comcast commercial made for the 2018 Winter Olympics. She is seen giving a hug to a loved one, saying goodbye before she leaves to South Korea – and it certainly gave us the feels.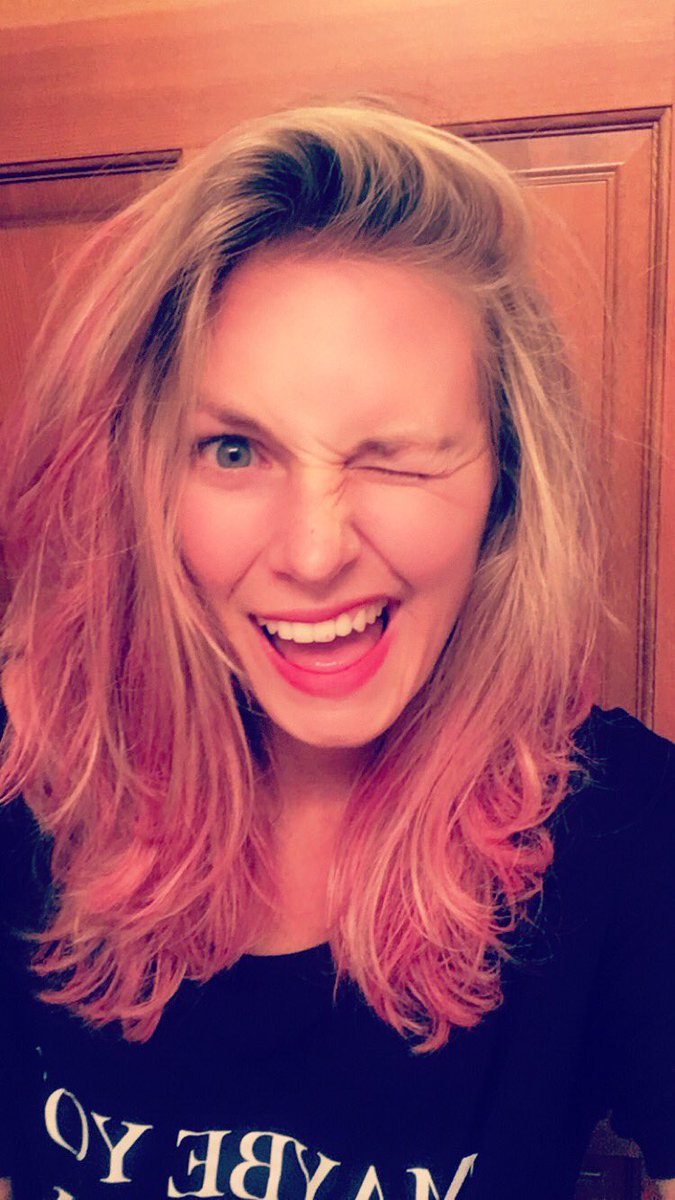 Summer Britcher (luge)
We are now done with figure skating, and on to the wonderful world of luging and its shining star, Summer Britcher, who is one of the best around. She became a gold medalist in the 2012 Youth Winter Olympics team relay event, represented Team U.S.A. in the 2014 Winter Olympics, and she will also do so in 2018. We really don't envy Britcher's competition – between her proven skills on the snow and the competitive attitude, it's a real "luge-luge situation" for anyone who faces off with her.
Summer Britcher in real life
Summer was born in Baltimore, Maryland, but she eventually moved to Glen Rock, Pennsylvania, which she considers her hometown. Although her name is Summer, her choice of sport seems to indicate she feel incredibly comfortable in the cold, snowy winter. That said, between her confident smile and girl-next-door attitude, she seems like the kind of person who would be fun to hang out with in any type of weather, particularly when the view is as breathtaking as the one in this photo.
Kiley McKinnon (freestyle skiing)
Kiley McKinnon is known well in the winter sports scene as a freestyle skier, and she is another strong talent within this year's Team U.S.A. squad. Her résumé is actually very impressive – not only is she a champion of the 2015 World Cup, but she made quite a splash in the FIS Freestyle Ski and Snowboarding championships as well, placing second. She was even given the title of Rookie of the Year for her breakout performance in the FIS games in 2013.
Kiley McKinnon in real life
Kiley started her skiing career when she was three years old – she even reflects on how when she was young, her father would teach her how to ski on the weekends. Additionally, she spent much of her childhood as an active gymnast. These days, when she isn't training or competing, McKinnon likes to converse with friends and fans on social media, taking pictures on Instagram as well. She is currently reportedly dating Nathaniel Mah, a Nordic Alpine skier.
Amanda Kessel (ice hockey)
In our opinion, ice hockey is one of the more interesting winter sports, because it's pretty much the only one that is primarily team-based. Not to mention the fact that it's the only winter sport that has a league as popular as the NHL. Anyway, Amanda Kessel is one of the more popular ice hockey players, and definitely among the best active American female players today. From the looks of her track record, she's going to be a valuable asset to the Team U.S.A. squad for years to come.
Amanda Kessel in real life
But while the former silver medalist is clearly a success, let's acknowledge a bit about where it came from. We already mentioned a bit about young professional athletes growing up with professional role models who were also family members – and Amanda Kessel is one of these cases. In fact, her brother, Phil Kessel, is a player on the NHL's Pittsburgh Penguins, and has won the Stanley Cup twice! Talk about influence – they must have had plenty of backyard games as kids.
Mia Manganello (long track speed skating)
Mia Manganello is a professional long track speed skater, and she doesn't mess around. She was an inline skater when she was the mere age of eight, and moved on to ice skating at the age of 13, with the dream of becoming an Olympian one day already in her head! Since then, she has risen to the occasion, winning gold medals in both the American Finals and the Long Track Championship. She is definitely a girl to watch in this year's Winter Games in South Korea.
Mia Manganello in real life
But Mia is quite the well rounded lady. She doesn't just have a passion for the ice – in fact, she actually enjoys the heat as well – as when we say "heat," we're referring to cooking. Mia actually grew up in a kitchen, her parents having owned an Italian restaurant! From this experience, Mia actually wishes to one day pursue a career in the culinary arts – she's definitely going to make one lucky, winter sports and pizza enthusiast really happy one day.
Kendall Wesenberg (skeleton)
Another branch of winter sports that we also absolutely love the name of is skeleton – a winter sport that basically involves sliding down an ice mountain while laying facedown on a sled. And Miss Kendall Wesenberg is one of the best around today – some of her accolades that she has accumulated over the years include winning the gold medal in the lillehammer event in the 2015 European Cup – and by the way, she was the first American woman to ever do so.
Kendall Wesenberg in real life
Yes, she's certainly a rising star in the skeleton scene, but there are some other interesting facts about her that you may have never known. For instance, did you know that she has two fake teeth? What about the fact that Kendall once jumped off the Bloukrans Bridge? She's also gotten a bit quirky with her college friends in the past – they even made up a game with her called "Biscuit Challenges." It's unclear how the game works, but we know that Kendall has eight "biscuits" at the moment…
Lindsey Jacobellis (snowboarding)
Here's a winter sport that is definitely better recognized by the worldwide population than some others previously mentioned, and that would be snowboarding. Lindsey Jacobellis is one of the best women snowboarders of all time, and out of all the people on this list, she has been around among the longest. She even appeared in the 2006 Winter Olympics, if you need further proof about how long she's been active. But just as impressive is that Lindsey is still going strong, and still ready to compete in 2018.
Lindsey Jacobellis in real life
This former ten time snowboarding champion of the X-Games may be pretty popular among winter sports enthusiasts, but it's clearly for a good reason. She actually competed in the Winter X-Games for the first time when she was only 15! But she is actually a very well rounded talent – when the sun comes out and she's off the ice, she is more than excited to catch a wave, after which you may catch her playing some volleyball on the fresh sand.
Mikaela Shiffrin (Alpine skiing)
The final winter sport that we will be discussing is the field of alpine racing – and boy, do we have some talented girls for you. The first one is Mikaela Shiffrin, who is actually the reigning overall champion in the entire world of slalom racing, as well as the reigning Olympic champion. If that's not a good reason to return to this year's Winter Olympics, we're not sure what is. In addition, Shiffrin holds the record for being youngest champion in the history of Olympic slalom racing!
Mikaela Shiffrin in real life
Isn't it always fun to see how professional athletes got their start? Well, when we say "start", we mean when they first got inspired, because to get to the Olympic level, you must be highly committed from day one, and practice hours upon hours, every single day. For Mikaela, her passion for skiing was first lit when she began to ski down her family driveway when she was only two years old! But other than skiing, Mikaela has other sports she loves to play, such as soccer and tennis.
Resi Stiegler (Alpine skiing)
Resi Stiegler is yet another example of a situation where being a winter sports olympian is simply in your blood. Yes, we know she had a choice in the matter, but did she really? How could she, when she's the daughter of former gold medalist, alpine ski racer Josef "Pepi" Stiegler? Nah, we're just kidding – everyone needs to be passionate about what they do regardless of outside influence, and Resi is a perfect example of that, making her World Cup debut when she was only 17.
Resi Stiegler in real life
When Resi is off the ice, she has many other things she likes to do, such surfing and windsurfing when the weather is warm. But she also has a strong passion for photography, and all you would have to do to see an example of her work is check out her Instagram page, where she is constantly posting photos. Some of the photos are of wonderful views, taken on momentous hikes that she goes on quite often.
Lindsey Vonn (Alpine skiing)
A tried and true favorite of any winter sports enthusiast is Alpine ski racer Lindsey Vonn. If you want to talk about résumés, this girl has got you covered: not only has she won the World Cup on four separate occasions, a four time World Cup champion, but she has also broken tons of Olympic records. In her 2010 Winter Olympic appearance, she won the gold medal in the first ever downhill race for women, earning her the title Laureus Sportswoman of the Year.
Lindsey Vonn in real life
When one is a superstar of Lindsey's caliber, it's hard to stay out of the spotlight. This is especially true when you are involved in romantic relationships with people who are also considered to be superstars, including the legendary (if scandal-ridden) golfer Tiger Woods. Vohn reportedly dated Woods for a solid two-year period, from 2013 to 2015. She loves kicking back on her own as well – she has stated that she loves cycling, reading, and of course watching NBC's hit crime show, Law and Order.