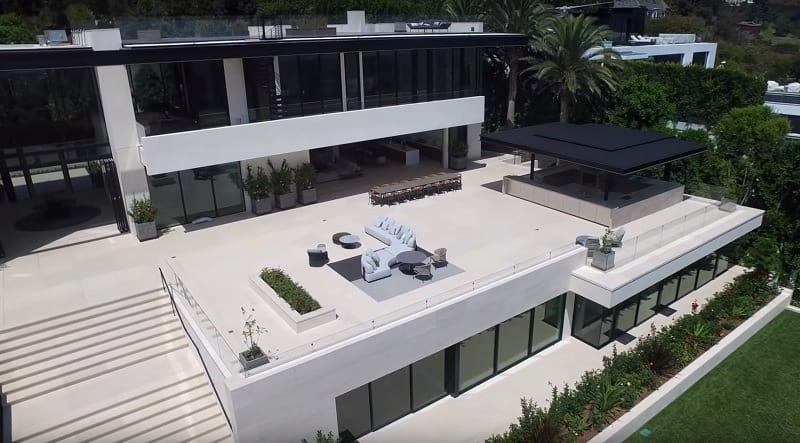 If someone handed us $1 billion right now, we'd happily accept it with open arms and spend it very wisely. By wisely, we mean we'd buy buckets upon buckets of candy, cars that we definitely don't need, and houses that are way too big for us. That's what everyone else does, right? If you're looking for one of the most luxurious and most expensive houses to add to your real estate collection, you should probably look inside this $180 million home in Bel Air. It'll be worth it; we promise.
[post_page_title]908 Bel Air Road[/post_page_title]
The house in question lies at 908 Bel Air Road, Bel-Air, California. This elite address is one that has wowed and impressed neighbors, and those who have seen videos and pictures online – because it's pretty darn special.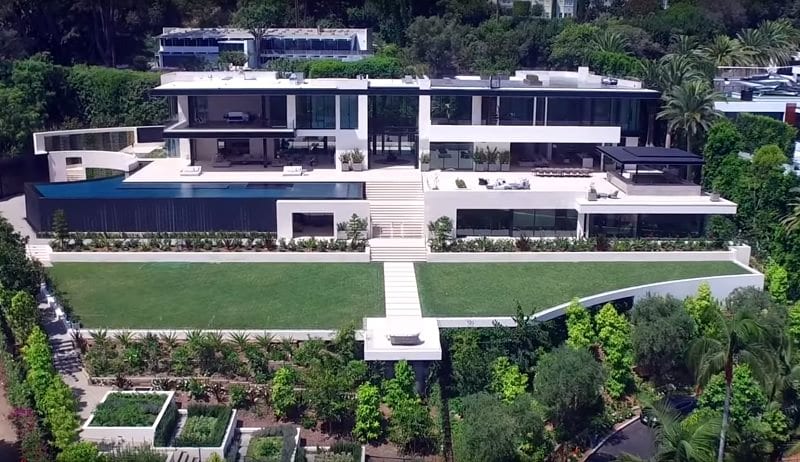 This luxurious house sits atop the Bel-Air hills and was the brainchild of Dr. Raj Kanodia. As if the size of this mansion wasn't enough, the sheer modernity of it will blow you away. With rolling lawns, clean-cut glass, and white stone, this mansion stands out in the green hills. Anyone got $180 million we can borrow?