---
If it was possible to predict who was going to do what and which teams were going to win, watching baseball would not be nearly as much fun as it is. Yes, we like to know who the stars are and who will shine this season. But we also like to see players emerge and thrive that were not expected to.
We like surprises.
The 2018 MLB season is only a month and a bit old, but there are already more than a few things that have shocked and surprised the baseball-loving free world. Some of them have been good ones, while some have been not so good. Some may be a sign of things to come while others may just be a flash in the pan.
Whatever they are—they were unexpected. But they have also helped make the early days of the 2018 season exciting and fun to watch.
Trevor Williams, pitcher, Pittsburgh Pirates: Prior to the start of the 2018 season, he had posted an ERA of 4.36 and a WHIP of 1.36; he wasn't bad, but he wasn't anything special either. He was the kind of guy that was good enough to be in the big leagues. But he was not good enough to make his team more competitive. But this season has been a different story (so far).
With seven starts under his belt, he has won four, lost two, and posted an ERA of 2.63 (with a WHIP of 1.1). Whatever he is doing different, he needs to keep doing.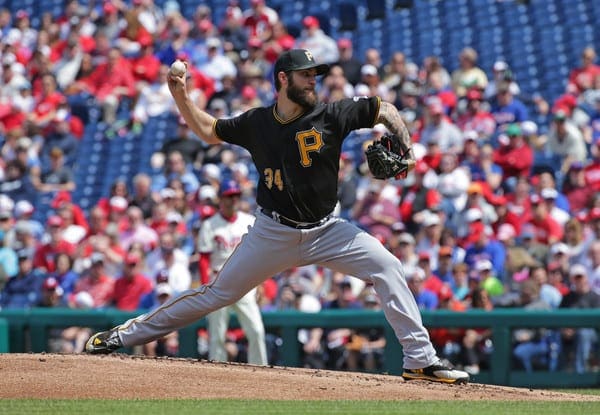 Chris Davis, first baseman, Baltimore Orioles: With a career batting average of .244 he has never had a reputation for hitting with any regularity. But when he does hit, he hits the ball well—and out of the park. Over the last six seasons, he has averaged 37 home runs a season. He'll need a hot streak or two over the remainder of the season to make that number this year.
With 29 games to his name this season he is hitting .172 with three home runs.
Asdrubal Cabrera, shortstop, New York Mets: He's a career .271 hitter that typically knocks in around 54 runs over the course of the season. Since his rookie season in 2007, he has hit over .300 just once (.308 in 2008). So far this season he is hitting .326 with 43 hits (third most in NL) and 21 RBIs. At his current rate, he could be in for his first 100 RBI season.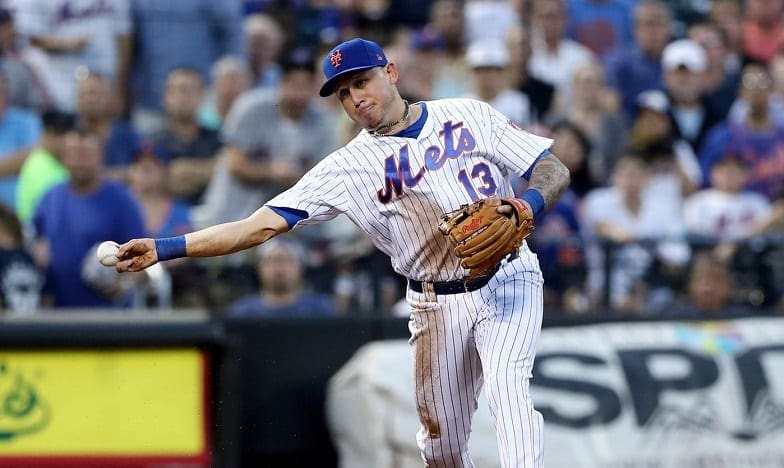 Giancarlo Stanton, outfielder, New York Yankees: Expectations were huge for the defending home run champ when he the Yankees acquired him. But so far, the returns have been disappointing, to say the least. After hitting 59 home runs last season including seven in April, he hit just three this April. He has nine through 35 games (putting him on pace for 35).
If he was hitting better than .237 his lack of home runs would not get as much attention as it has. But since he is only hitting .237…
Sean Manaea, pitcher, Oakland Athletics: He posted an ERA of 3.86 and 4.37 his first two years in the league. It appeared that he was going to be one of those 'good but not great' guys. Eight games into this season, he already recorded a complete game, shut out. With only 13 earned runs against him, his ERA is 2.11.
Anthony Rizzo, first baseman, Chicago Cubs: For the last four seasons the power-hitting Rizzo has helped pace the Cubs offensive production. He's had 30-plus home runs a season while batting .273 or better. His Aprils have been decent too. Last season he had six home runs in April and eight the year before. This season he had zero in April but also missed eight games.
He may be turning it around though. Sixgames into May he already has three home runs to his name.
Bartolo Colon, pitcher, Texas Rangers: He's 44 years old and coming off a season that saw him post an ERA of 6.48 in 28 starts. There is no reason why he should be in the starting rotation of an MLB team. But he is, and he is having a great season. Through seven appearances and five starts, he has an ERA of 3.29.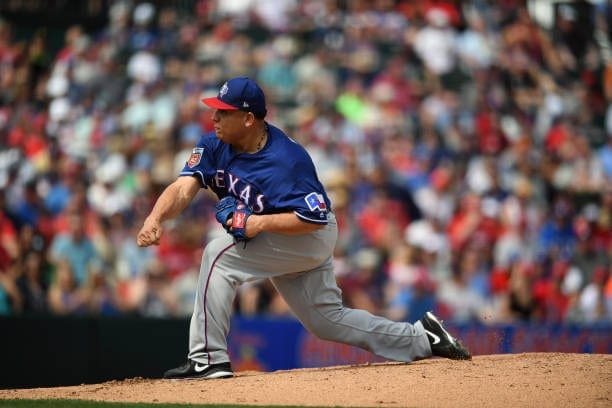 Carlos Santana, first baseman, Philadelphia Phillies: When the Phillies signed him to a three-year, $60 million deal they expected to get the guy with a knack for getting on base that also has decent power. What they've got so far is a guy hitting .173 with an on-base percentage of .294 and just five home runs.
It's safe to say they expected more for $20 million a season.
Hanley Ramirez, shortstop, Boston Red Sox: At one point in his career, he was considered one of the best shortstops in the game—but that was a long time ago. His batting average has been lacking in recent years and certainly was last season (.242). He isn't quite the base-stealing stud that he once was either; he only succeeded once last season (caught three times).
So far this season he is hitting .295 (31 games played) and has three stolen bases to his name (caught once).  Coincidentally, the Red Sox happen to be tied for the best record in baseball so far (25-10).
Mookie Betts, outfielder, Boston Red Sox: He's a career .292 hitter coming into this season and coming off his worst season at the plate (he hit .264 in 2017). He has always been a good outfielder and a decent producer for the Red Sox. But he is doing so this season at an unprecedented rate. With 31 games under his belt this season, he's hitting .360 and leading the league in home runs with 13.