---
The schedule is out. The best free agents have been signed, and the draft is over and done with. There could still be a trade or two that could alter the landscape, someone could do something stupid and earn a suspension, but barring any unforeseeable circumstances, every NFL team is as good as it is going to get.
Just how good each team will be when it matters in a few months will depend on a number of factors. How quickly can rookies get up to speed? Can free agents adjust and acclimate to their new surroundings in a timely fashion? Can new coaches get their teams to buy into their vision?
Assuming every team will be operating at peak efficiency when the season begins, we can look at the schedule and figure out which games are more likely to be 'can't-miss' games than others. However, it is worth noting that there are different reasons why a game can be considered a 'can't-miss.'
Are they a perennial contender? Are they an emerging team? Do they have a few exciting rookies with a ton of potential? Did they spend a bundle in free agency?
Most of them will be games featuring the better teams in the league. But let's be honest, aren't we all just a little curious about the Cleveland Browns?
The Games
Week One: San Francisco 49ers at Minnesota Vikings– Hopes are high for the San Francisco 49ers this season, and they will hinge on whether Jimmy Garoppolo can keep the good times rolling. He looked fantastic last season and has yet to lose a game he started. But was it a hot start or is he the real deal?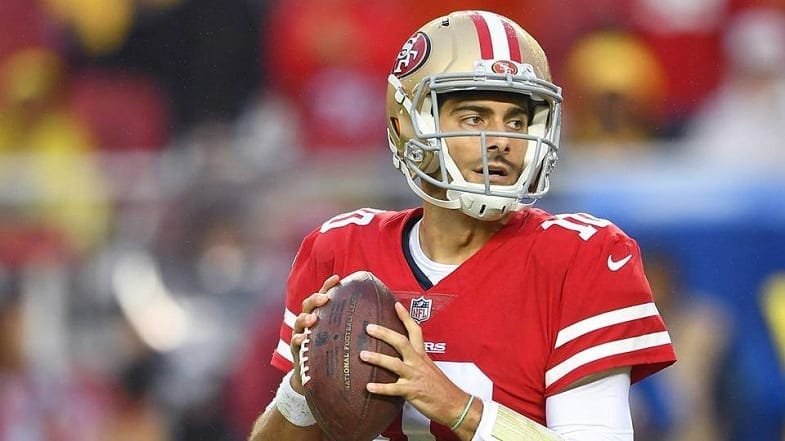 The Vikings defense will not take it easy on him and would love to hand Jimmy G. his first defeat. At the same time, the Vikings offense will be trotting out Kirk Cousins as its new leader for the first time. It will take more than a game to judge whether the Vikings made a mistake in signing him. But first impressions can go a long way in the NFL.
Week One: Los Angeles Rams at Oakland Raiders— The Rams have other matchups that are more compelling than this one (Week Three through Seven). But does anyone want to wait a few weeks to see Aaron Donald and Ndamukong Suh in action? Or whether or not the Rams retooled secondary can shut down Derek Carr?
Oh—and there's that new head coach on the Raiders sideline. Is he going to make a difference with the Raiders as early as Week One?
Week One: Pittsburgh Steelers at Cleveland Browns—The Steelers are going to be the Steelers. Everyone knows that. Big Ben is going to throw to Antonio Brown. Le'Veon Bell is going to do what he does. But the question that makes this game intriguing is what will the Browns do?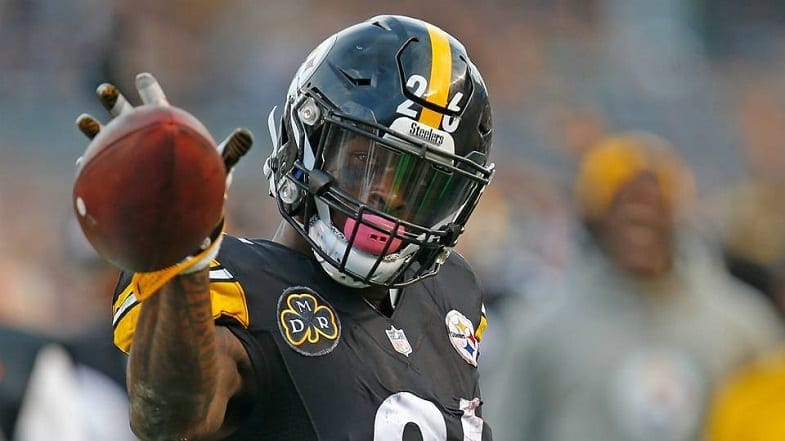 Can Tyrod Taylor hook up with Jarvis Landry and Josh Gordon early and often? Can Nick Chubb run through the Steelers front seven? Could the Browns defense slow the Steelers offense down enough to win? They almost did last season…
Week Two: New England Patriots at Jacksonville Jaguars— Jacksonville should have beaten the Patriots last season in the AFC Championship. But the offense couldn't hold on, and the defense couldn't hold Tom Brady back when it needed to most. The Jaguars would love nothing more than to prove they are worthy by knocking off the Patriots.
Since the Patriots will still be working on some new pieces to their next championship puzzle, they are going to be vulnerable.
Week Two: New York Giants at Dallas Cowboys— Games between the Cowboys and Giants are typically hard-fought, well-played games. But this one will be a little more intriguing because of some of the changes both teams have made.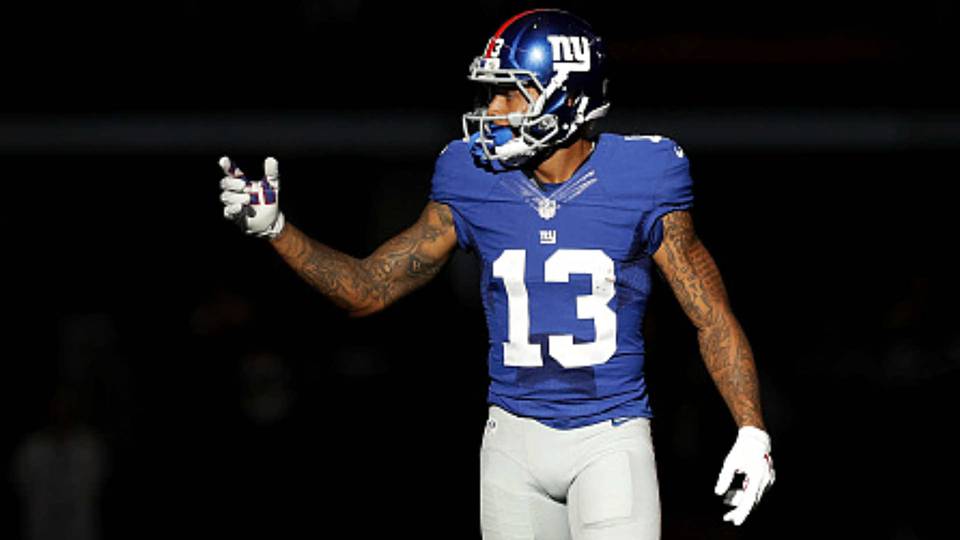 New York has a much better offensive line and will finally have a running back in Saquon Barkley. Dallas, on the other hand, still has a questionable defense at best and it remains to be seen how viable their passing game is going to be.
Week Four: Kansas City Chiefs at Denver Broncos— Much is going to be expected of Patrick Mahomes this season. He will be tested right out of the gate against the Los Angeles Chargers, Pittsburgh Steelers, and San Francisco 49ers. But the test the world is going to want to see will be in Week Four.
Can he work his magic while escaping the rush of Von Miller and Bradley Chubb?
Let's not forget that the Broncos will have a new quarterback and some exciting rookie talent in Royce Freeman, Courtland Sutton and DaeSean Hamilton.
Week Five: Minnesota Vikings at Philadelphia Eagles— The NFC Championship Game between these two was not as close or as competitive as expected. But the rematch should be intense with Minnesota out for blood and Carson Wentz looking to prove he can beat the Vikings defense, too.
Case Keenum couldn't do much against Philly's defense, but maybe Kirk Cousins will have better luck. He went 4-3 against them when he was with Washington (2014-1017) with 16 touchdowns and five interceptions.
Week Seven: Houston Texans at Jacksonville Jaguars— If you don't get a chance to see Deshaun Watson in action before Week Seven (like in Week One when they play the Patriots or Week Five against the Cowboys), this will be the game to watch. Not only do NFL fans get to see one of the most exciting young players in the NFL (Watson), but they'll see him go up against one of the toughest defenses the league has to offer.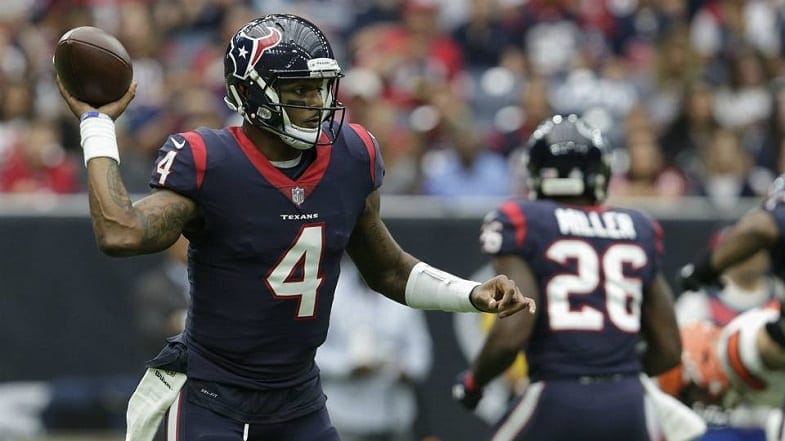 Jacksonville destroyed Watson in Week One. Can they do it again? Or will Watson rise above and dominate this time? The winner will likely control the AFC South.
Week Nine: Philadelphia Eagles vs. Jacksonville Jaguars (in London)— NFL fans in London typically get stuck with watching some of the worst games the league could schedule, but not this time. Not only will London fans get to see the defending Super Bowl champions, but they'll get to see the team the Eagles nearly played.
Jacksonville's secondary and pass rush is going to be a lot tougher than New England's was. At the same time, Blake Bortles may find it tough to move the ball against Philly's defense.
Week Fifteen: Philadelphia Eagles at Los Angeles Rams—They treated fans to one of the best games of the regular season last year and will likely do so again. It was an exciting back and forth game that even an injury to one team's starting quarterback couldn't derail.
The Eagles should be just as dangerous on both sides of the ball. The Rams are going to be even more dangerous on both sides after some off-season upgrades. But will it be enough?

There are more games worth watching of course. The Patriots-Texans game in Week One could be a lot of fun to watch. It will be interesting to see what the retooled Seattle Seahawks look like (they start the season with five potentially good games). Green Bay-New England in Week Eight will be worth setting your DVR for as well.
Should any of the quarterbacks in this year's draft class start, those games will become must-watch as well. Truth be told, there are good things and intriguing aspects of many games on the NFL schedule.
If that wasn't the case, then the NFL wouldn't be a multi-billion-dollar industry.