---
Every year there are guys who can break the bank the following offseason if they can produce during the current season. We say those guys are playing in 'contract years.'
These are guys that will not be making much during the current season. Maybe they are in the final year of their rookie contract, maybe they are playing on a one-year contract so that they can prove themselves before the team makes a long-term commitment to them.
Whatever the reason, they are not making a ton of money now (by NFL standards). But if they can play like the absolute beasts everyone has expected them to, then they'll get paid.
Not just paid– but paid extremely well.
There are a number of guys that are going to make a ton of money following the 2017 season that are also making a ton of money this season (i.e., Drew Brees, Kirk Cousins, Le'Veon Bell). Let's take a look at some of the guys who have yet to earn insane sums money, but could be if all goes well this season.
Carlos Hyde, running back, San Francisco 49ers: Hyde has had trouble staying healthy but when he was healthy last season (13 of 16 games) he ran well in one of the worst offenses in the NFL (217 carries, 988 yards).
He is in the final year of his rookie contract and making a base salary of $822,047 this season. If he can stay healthy and continue to average 4.6 yards a carry like he did last season, someone else will be happy to pay the man if the 49ers for some reason decide not to.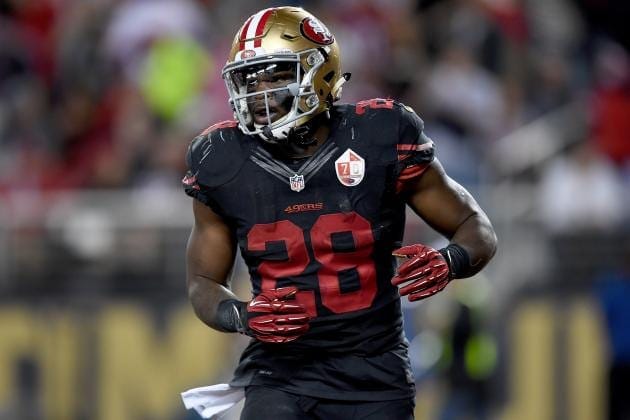 Sammy Watkins, wide receiver, Los Angeles Rams: He is making $690,000 as a base in the final year of his rookie contract. When healthy, he can be magical—and worthy of a hefty pay raise. But he has not been healthy long enough to earn a hefty raise in the form of a long-term deal.
It wouldn't be shocking to see him sign a 'prove it' deal for next season. But for that one-year contract to be worth much more than league minimum, he'll have to stay healthy and live up to his potential this season.
Davante Adams, wide receiver, Green Bay Packers: His first two seasons in the NFL were forgettable (88 receptions for 929 yards and four touchdowns). But he came on strong in 2016 with 75 receptions for 997 yards and 12 touchdowns.
The former second round pick is making $956,373 this season. If he can perform like he did last season, he'll be due for a tremendous pay raise in the offseason. Whether it comes from the Packers who are already paying Jordy Nelson and Randall Cobb, remains to be seen.
Justin Pugh, guard, New York Giants: It is hard to imagine any of the Giants offensive linemen being worthy of a raise with as bad as the unit plays. But Pugh actually graded out as the fourth-best run-blocking guard in the NFL last season (according to ProFootballFocus).
The Giants thought enough of the former first round pick to exercise his fifth-year option. So, this season he's making $8.8 million. Another good season could put him in line for a Kevin Zeitler ($60 million, five years) or Joel Bitonio ($51.2 million, six years) type deal.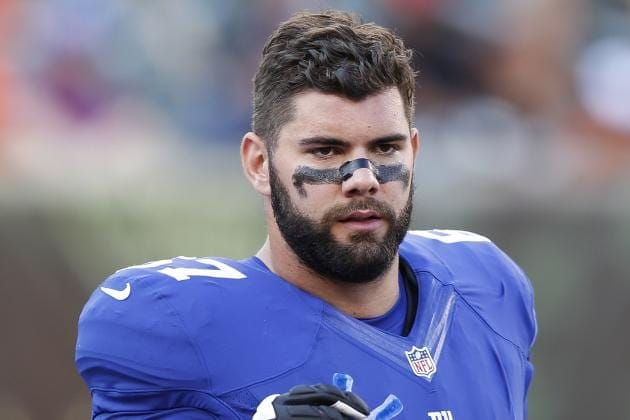 Ezekiel Ansah, defensive end, Detroit Lions: After totaling 15.5 sacks over the course of his first two seasons (30 games), he appeared to be on track for a nice pay raise after his rookie contract. When he exploded with 14.5 sacks in his third season that 'nice' raise became a substantial one. But then he only had two sacks last season.
The Lions exercised his fifth year option, so for 2017 he will make $12.7 million. If he wants to make that over the course of a long-term deal he'll need another 14.5 sack season. But he could still get a nice raise if he reverts back to seven or eight sacks.
Eddie Lacy, running back, Seattle Seahawks: His career started off with a bang with a pair of 1,100+ yard seasons, but then it fell apart due to injuries and weight problems during his last two years in Green Bay. The Packers decided they had enough of the former Alabama back. But the Seattle Seahawks figured he was worth a one-year, $4.25 million contract despite his struggles.
Unlike other players on this list, he isn't necessarily playing for a large payday, but for his career. Another bad year and he could have a hard time finding any job next season let alone a high-paying one.
Terrelle Pryor, wide receiver, Washington Redskins: The former quarterback deserves a ton of credit for making the transition to wide receiver. But that is not a reason to give him a megadeal. He needs to prove he can be a reliable producer.
Having a 1000+ yard season with the Cleveland Browns is impressive and got him a 'prove it' deal with the Washington Redskins (one-year, $6 million). Should he have another solid year—which is entirely possible in the pass-happy Redskins offense –he'll be paid well by someone.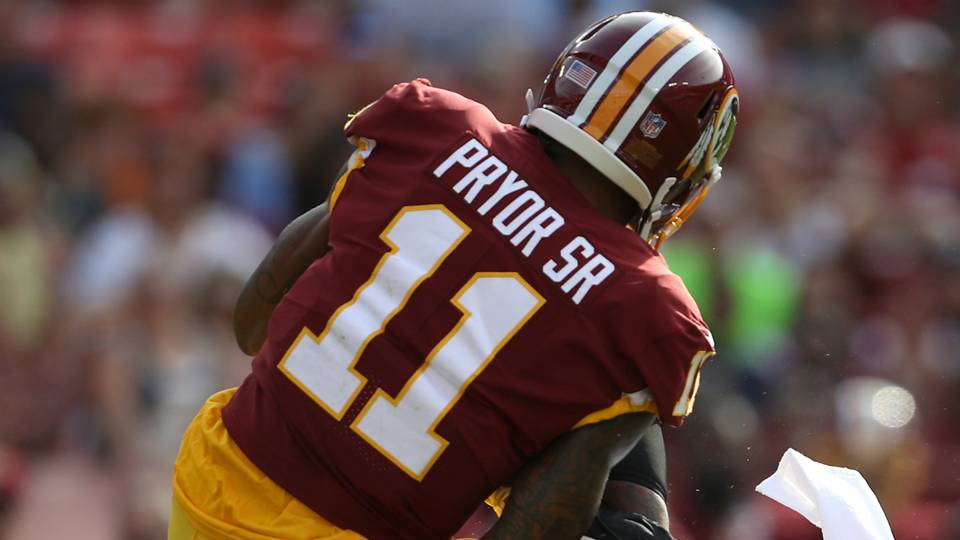 Sheldon Richardson, defensive tackle, Seattle Seahawks: The Jets had one defensive lineman too many. So they shipped one to the Seattle Seahawks. Richardson had a good career with the Jets, which made his trade surprising. But they didn't need him, so they were not going to pay him. Consequently, the smart move was to trade him and get something for him.
With his fifth-year option being picked up, he's making $8.07 million this season. But playing on one of the best defenses in the NFL will give him the opportunity to show he is worth a megadeal.
Jordan Matthews, wide receiver, Buffalo Bill: Philadelphia Eagles fans had hoped he would be the next great wide receiver. While he wasn't bad, he certainly never lived up to his potential—so they shipped him off to Buffalo.
He'll make $1.09 million with the Bills this season. If he produces within the range he has so far (67-85 receptions for 804-997 yards) he'll get a lowball offer. Should he improve on those numbers, he'll have a shot at a good deal with a receiver-desperate team.
Isaiah Crowell, running back, Cleveland Browns: Crowell's case is a little harder to judge than most. He's played for a bad team his entire career. Considering who he has played for, his production has been good. But can he do it with someone else? Cleveland got him at a bargain rate the first three years (three years, $1.54 million). But they did give him a bump for this season ($2.75 million).
But they only gave him a one-year deal. His best chance for a long-term deal this year will be with the Browns. However, should he want to get out of Cleveland, he'll likely have to settle for another one-year contract. Teams will want to see him perform under conditions other than what Cleveland presents. But if he can improve/maintain his 4.8 yards per carry average from last season, he'll get a few interesting offers.