---
In a couple of weeks, the College Football Playoff Committee will release their first set of rankings. At that point, fans will know who the prohibitive favorites are and who has a legitimate shot of getting in should they win the right game and someone in the top four loses. Fans can probably already guess who those teams will be.
Then again, you never know when the committee is going to throw the world for a loop, right Texas A&M fans?
Being in the top four doesn't guarantee anyone anything. Those four teams will still have to keep winning. If they don't, whoever is No. 5, 6, 7 or 8 will love to win the big game and take their spot. But that doesn't necessarily mean that the only teams in the running are the top eight.
An argument can be made for almost anyone in the top 25 to have a shot at making college football's Final Four if the stars align, the right teams lose, and they win out. At the same time, some teams are easier to eliminate than others. It's hard to imagine a two-loss team making it in. While some teams may be good enough to be in the top 25 (UCF, Memphis, West Virginia), there isn't a chance in the world they can hang with the big dogs (Alabama, Clemson, Penn State).
But several teams could possibly crash the CFB Playoff party this year.

Potential (but unlikely) Party Crashers:
Michigan
The Wolverines have a very tough slate in front of them with Penn State on Saturday and Wisconsin and Ohio State to end the regular season. On the outside chance they do manage to beat all three and make it to the Big Ten Championship Game, they'll have to beat Wisconsin again.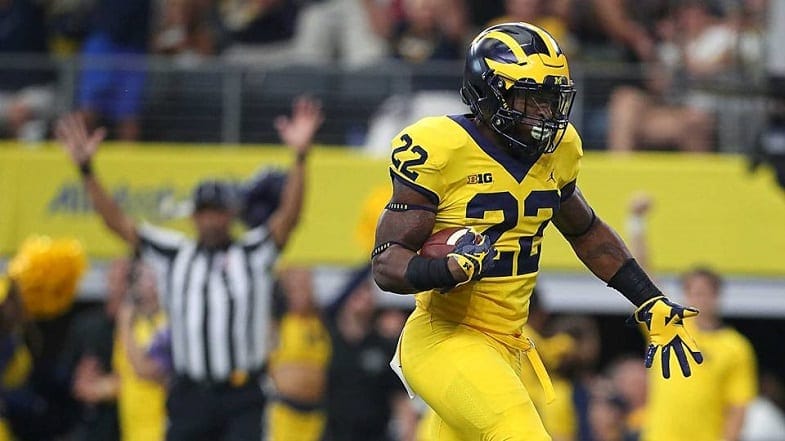 As incredibly talented as their defense is, the offense doesn't have the power to win those games. But if they did, it would be hard to deny the Wolverines a spot in the Final Four.
Auburn
The losses to Clemson and LSU will take the Tigers out of consideration in the minds of many. But should they take down Georgia in a few weeks and Alabama to end the regular season and Georgia again in the SEC Championship Game, it is not hard to imagine them sliding into the top four.
LSU
If they had a tougher road to finish the season, they would have a shot. But the only highly ranked opponent they have left is Alabama. Beating the Crimson Tide would be impressive, but it would only get them to the top 15 at best. They would have to win out, make the SEC Championship Game, and then take down Georgia.
Possible? Yes. Probable? Not likely. They'd need Alabama, Georgia, and Penn State to lose twice (not going to happen).
Wisconsin
As the current No. 5 team in the country, you'd think they should be a 'likely party crasher.' But the Badgers are the definition of overrated right now. They have beaten no one worth bragging about (yet) and they only have one currently ranked team on their schedule, No. 19 Michigan.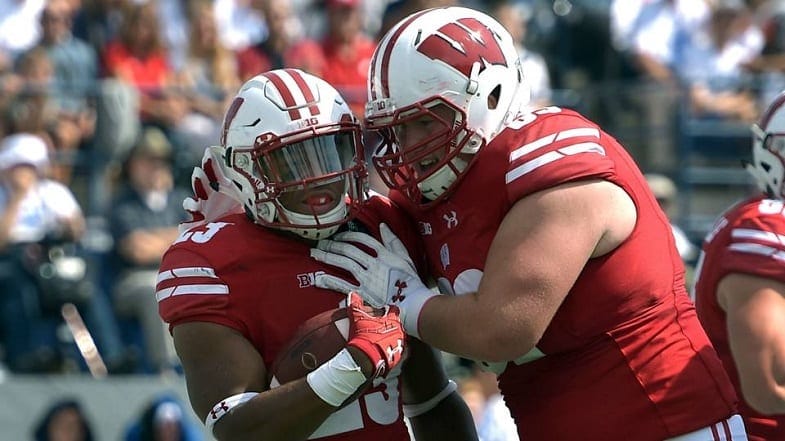 When the CFB Committee releases its first top-25, Wisconsin will be outside of the top-ten; maybe even the top-15.
USC
A loss to Notre Dame puts a nail in the coffin of USC's playoff hopes. But a win will get them back in the conversation. However, with a lackluster schedule remaining, they will need to play Washington or Washington State to be much higher ranked when (and if) they beat them in the Pac-12 title game.

Likely Party Crashers:
Clemson
It's almost hard to picture the defending national champions as party crashers, but after losing to Syracuse and dropping down to No. 7 (AP) and No. 8 (Coaches) they are on the outside looking in. They certainly have the defense to crash the party. But it all depends on whether Kelly Bryant can return to form.
Without him, the offense is not going to be as good as it needs to be. But with him, don't be shocked to see Clemson make it in.
Ohio State
The Buckeyes are one of those teams that people assume are going to be competitive and put them in the national title conversation on reputation alone. But they failed to beat the one team that would have earned them a spot in the discussion (Oklahoma). However, if they can take down Penn State, Michigan State, Michigan and whoever makes it to the Big Ten Championship Game (probably Wisconsin) they can earn a slot.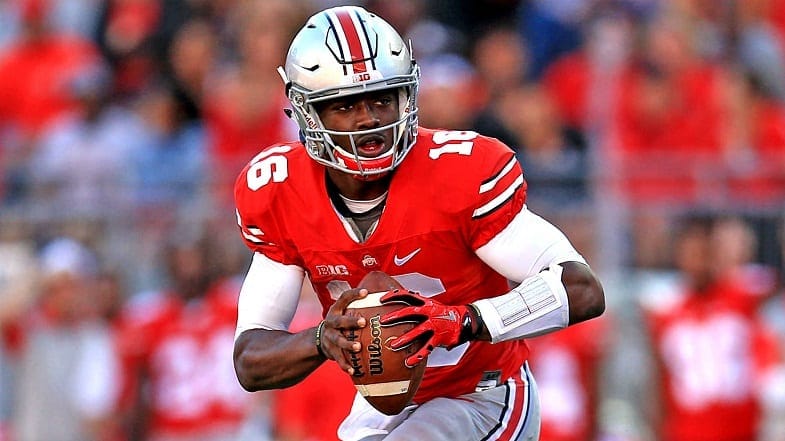 But can they win those games? If the team that lost 31-16 to Oklahoma shows up, they don't stand a chance. But if the team that has been beating up lesser competition can beat up real a competitor—maybe.
Oklahoma
Oklahoma appeared primed to make it back to the Playoffs this year with the under-respected Big 12 finally having a Championship Game this season. But then they had to go and lose to Iowa State and give the haters a reason to disrespect them.
However, to be fair, is the disrespect without reason? They did lose to an inferior team, nearly lost to a bad Baylor team and a good Texas team. Could it be that Baker Mayfield's mojo is not enough this year? What if they still had 'Big Game Bob' Stoops instead of Lincoln Riley in charge?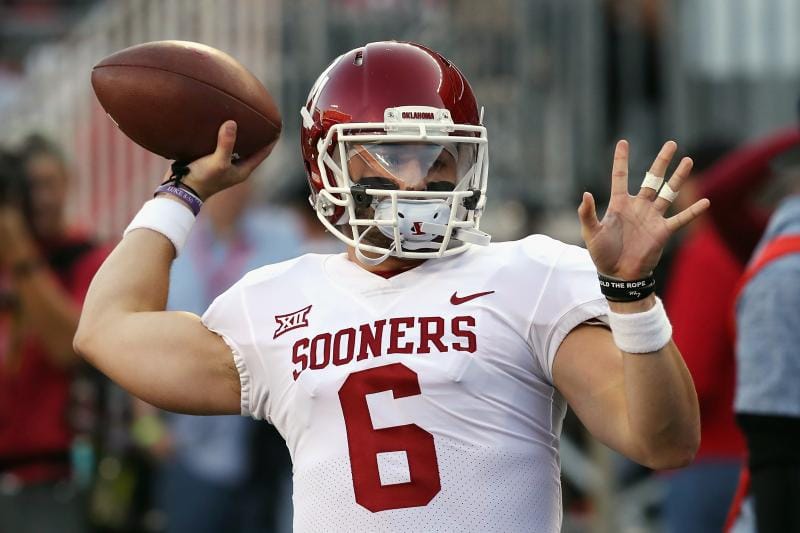 To have any shot, along with teams ahead of them losing, they will have to beat Oklahoma State, TCU (twice), and West Virginia without losing to another unranked team. Kansas State will not be easy and neither will Texas Tech.
They could win out and be in a position to earn a slot, but they will need Penn State, Georgia and Ohio State to implode (not going to happen).
Miami
If the CFB Committee ranks the Hurricanes in the top ten like the AP (No. 8) and Coaches (No. 7) Polls, Miami could luck into a slot. Their schedule isn't exactly tough; they face No. 14 Virginia Tech and No. 13 Notre Dame in a few weeks. But otherwise, all they play are some good but flawed teams they should beat.
However, if Alabama were to lose to LSU and Auburn, if Georgia loses one and the SEC title game, and if Penn State and Ohio State struggle down the stretch of their very tough schedules….
Maybe—just maybe – Miami slides in (Wisconsin will not be in the CFB top ten).
Notre Dame:
The Fighting Irish are the one team that can truly be a party crasher. No one expected them to be in the hunt this season, but they are. At No. 13 in the AP and No. 16 in the Coaches Poll, they are definitely on the outside looking in. But with the slate they have in front of them, they can certainly earn their way into the top four.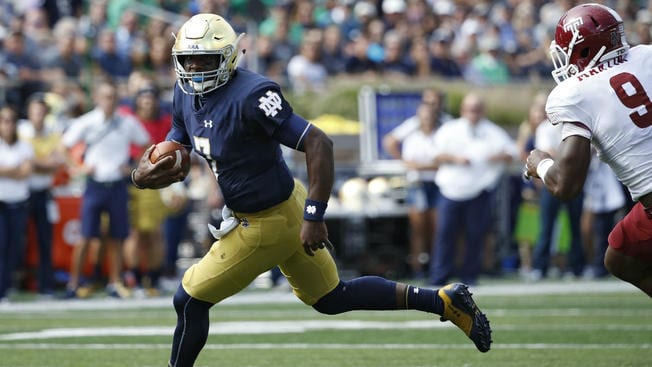 They have No. 11 USC this weekend followed up by No. 16 NC State next weekend. Following a game against Wake Forest (who doesn't stink), they face No. 8 Miami, a Navy team that is always tough, and they end the season against No. 22 Stanford.
The fact that they are playing a bunch of ranked teams will help their case (assuming they win). But the fact that only one is a top ten team may hold them out even if they run the table.