---
The Houston Texans made an announcement recently that many found a little surprising. Head coach Bill O' Brien said that the team was going to overhaul the offense; that they were going to rebuild around the skill set and talents of quarterback Deshaun Watson.
"We have to build it up again," said O'Brien prior to one of the NFL's Annual League Meetings in Orlando last month. "Start building a new offense. Our offense is totally different now from what it was."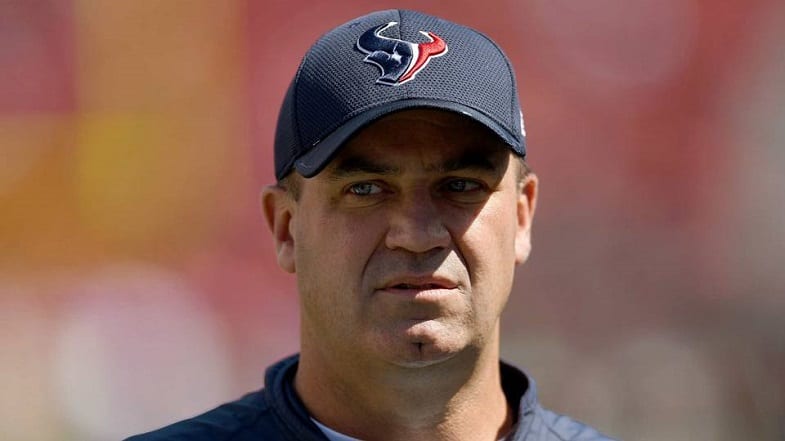 The phrase "totally different from what it was" is what has thrown many people off. Why change something that was clearly working so well prior to Watson's knee injury? Things didn't look so good when Watson stepped in Week One against Jacksonville or in Week Two against the Cincinnati Bengals. But then it all came together in Week Three against the New England Patriots.
Watson went on to account for 19 touchdowns over a five-game span before an injury brought his rookie season to an end. What they had was working. So why on Earth do they want to change anything? Why fix something not broken?
The answer is pretty simple. O'Brien made it sound simple prior to the meetings last month:
"All these teams, especially in our division, have watched all those plays," he said. "They're studying those things, and we have to start from scratch."
Okay—so since everyone has seen what you do you need something new. But if that was the case, then how come every team doesn't overhaul their offense every year? Typically, coaches talk about a player gaining comfort with an offense the longer he plays in it. If change was good, then those guys who play with a different offensive coordinator from one season to the next would be Hall of Famers.
But they aren't.
So, while there is a certain logic to what O'Brien said, it doesn't tell the whole story.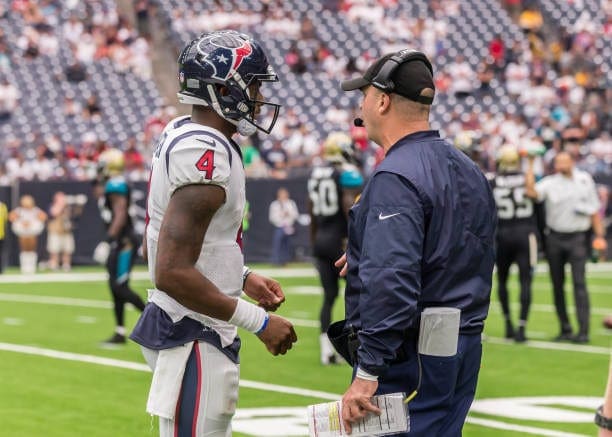 What gets lost in the disbelief that O'Brien would even consider changing the offense is that he had to do just that last season. When the season began, O'Brien had his system in place, one in which he was certain the starting quarterback was going to be Tom Savage.
It quickly became painfully clear that Savage was not going to be the future quarterback of the team. The Deshaun Watson Era began two quarters into the season. But then Watson was just as dreadful against the Jaguars in the season opener last year as Savage. His first start the following week against the Cincinnati Bengals wasn't much better.
O'Brien had guided the team to a certain level of success in previous seasons. But another season of disastrous play at quarterback was going to mean the end for him in Houston. With the caliber of talent the Texans had on defense, they needed someone to lead them if they were going to become a contender. Once again, it appeared as if O'Brien had failed to deliver.
Something had to change. To be more precise, he had to change if he wanted to keep his job and make the team successful.
And he did.
In the weeks to come, O'Brien worked into the Texans offense some of the same concepts that made Watson so successful in college. As the season continued, he was able to add in more, and Watson appeared to play better and better.  For a few weeks, the Texans had the hottest offense in the NFL.
So, why do something "totally different"?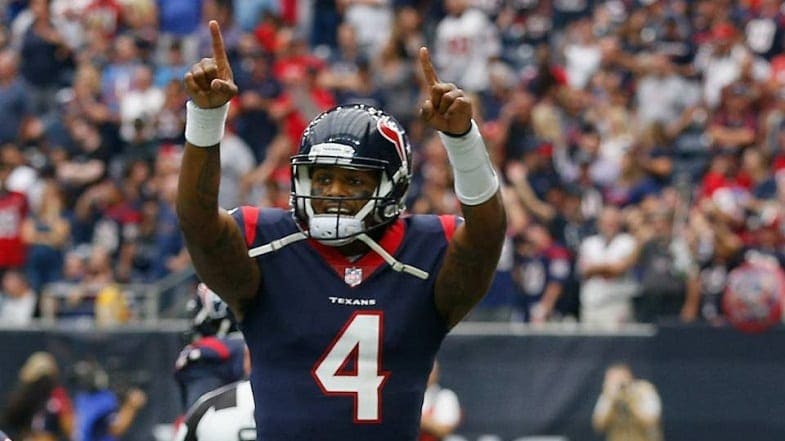 What people do not see in O'Brien's comments is that the offense last season was not one built to make Watson a success. Yes, he was a success anyway. But that was because the offense was altered as they went in order to showcase Watson's talent and skill. Last year's offense was still O'Brien's offense but with elements of Clemson's offense worked in.
Imagine how good the Texans offense can be if the entire offensive game plan is designed to make the most of Watson's talents and the other skill position players? The offense will not be constrained by what aspects of it work for Watson's game. It will all be designed to work for his game.
At the same time, O'Brien knows he has to be prepared to adjust. Defenses are going to figure out a way to slow Watson down. It may be nice for Houston fans to think that will not happen. But the rest of us know it eventually will.
But with the entire offense being revamped to suit Watson, it should be a lot easier to find new wrinkles each week and keep defenses on their toes.
The move, while hard for many to understand— well, it's genius.
There is a reason why O'Brien is saying the offense will be "totally different." It's because the old offense still contained elements of his standard scheme which they don't need anymore. The Texans are no longer interested in plug-and-play quarterbacks that fit O'Brien's old system. That means it's time for the offense to get an upgrade.