---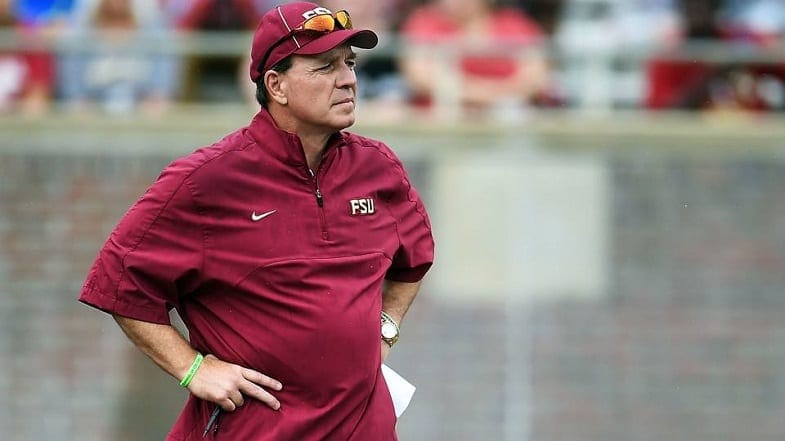 Texas A&M thought they had the man they needed to guide them to excellence as a new dawn for the program in the SEC. After the first season, where they went 11-2, finished in the top five, and had someone win the Heisman, it looked like they had struck gold in Kevin Sumlin. But then they struggled in conference play the following year and saw their record dip to 9-4. They still finished in the top 20, but football fans in Texas tend to get spoiled.
Once they get a taste of winning, they not only want it, they expect it.
While Sumlin continued to produce good teams over the next three years, the team never improved, finishing 8-5 in each season. So, when the team lost to LSU this season and fell to 7-5, enough was enough. It was time to let him  go and hire someone else for a boatload of money. To no one's surprise, they did just that. Jimbo Fisher left Florida State and is moving to College Station for an unprecedented 10-year, $75 million guaranteed contract.
Yes, guaranteed.
Crazy, right? Forget the money for a moment. In the history of Texas A&M's football program, there have only been three head coaches with tenures of 10+ years (Dana X. Bible, 1919-1928; Homer H. Norton, 1934-1947; R.C. Slocum, 1989-2002).
In a state where football is treated more like a religion than a game, head football coaches don't last unless they win—and win a lot. Just being 'good' or 'improving' is not enough. Fans in Texas and of Texas A&M have high expectations. If they are not met, they expect someone's head to roll (like Kevin Sumlin's did following the conclusion of the 2017 regular season).
But if a guy is already contractually guaranteed $75 million over ten years, he can be the worst head coach in the history of sports and still get paid. The hope, of course, is Fisher will be the great head coach the Aggies have been searching for since R.C. Slocum; that he'll prove he was worth the risk inherent in such a contract.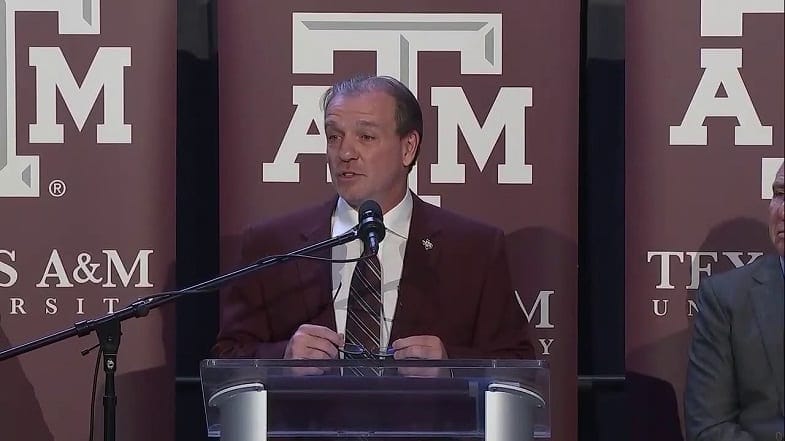 His track record gives fans a reason to believe he will. In eight seasons, the Seminoles won 10+ games six times, one national championship, and finished ranked in the top 25 seven times.
The only time he did not was the current season. The Seminoles did start the season as a national championship contender. But when their star quarterback suffered a season-ending injury, the team never recovered.
Some may see that as an excuse, but others may see it as a reason to hit pause. Texas A&M was a national title contender briefly during the 2016 season. But once Trevor Knight went down with an injury, the team fell apart.
Could Texas A&M have remained in contention that year had Knight remained healthy? Maybe. Maybe not. But Kevin Sumlin did not have the team ready to handle losing its quarterback. They fell apart—just like Fisher didn't have the Seminoles ready this season.
It is a reason for concern. But there are reasons for optimism as well. However, Notre Dame thought there was a reason for optimism when they gave Charlie Weis a 10-year extension worth $30-40 million after half of a season (in 2005).
It was a good season, but it was only one. After another good one and three bad ones, they fired him (following the 2009 season). Thanks to his contract, Notre Dame owed him $18.9 million, which they didn't finish paying him until 2015. Weis banked another $5.6 million after Kansas fired him.
Bret Bielema lasted five seasons at Arkansas and lost more than he won (29-34). His buyout clause obligates the university to pay him $11.8 million  not to coach the Razorbacks anymore. The school fired him after the team finished 4-8 this season. Kevin Sumlin was more productive (51-26) and was paid a $10.4 million buyout by Texas A&M.
This season, FBS schools will be paying fired coaches over $70 million in buyouts.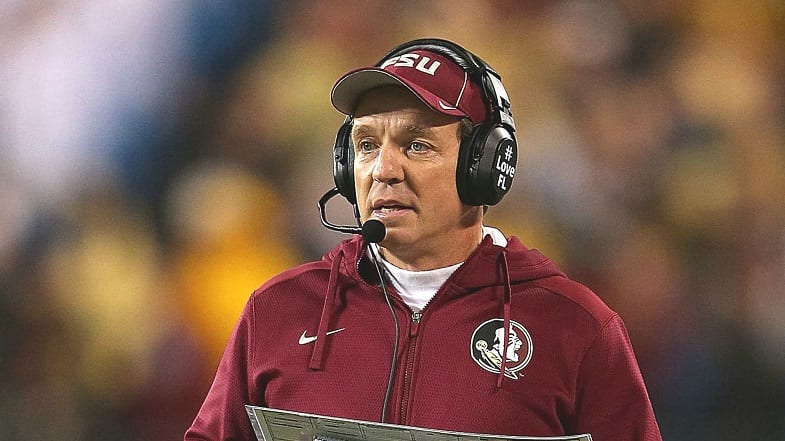 A head coach like Jimbo Fisher is going to bring national attention and a ton of excitement to a program. Hiring Fisher will undoubtedly drive season ticket sales for the 2018 season. It will probably encourage donors to continue to give to the program as well. Some recruits that were not considering Texas A&M before may do so now.
In that respect, hiring him and giving him such a lucrative contract is already a good idea. If he gets results in his first season, as Kevin Sumlin did, there is no telling what Texas A&M's supporters may do—which could turn it into a great idea for the university.
But if he fails, it will go down as the biggest and most expensive mistake in college football history.