---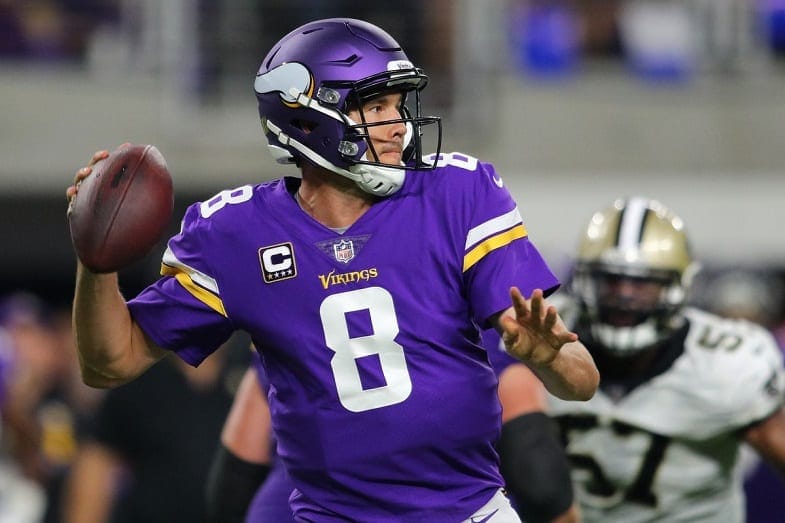 The Minnesota Vikings appeared to have finally found their franchise quarterback when they drafted Teddy Bridgewater in 2014. After experiencing some growing pains in 2014, his talent and potential began to show in 2015. Fans were eager to see what the 2016 season would bring, but then he suffered a horrific knee injury towards the end of the preseason.
He hasn't played since.
To pass the time until Bridgewater could return, the Vikings traded for Sam Bradford. He did okay in 2016, but not so well that fans had forgotten about Teddy. But then Bradford had to go and get injured this season.
In stepped Case Keenum.
Keenum had started for the Houston Texans and Los Angeles Rams during his time in the NFL. At both stops, things did not go well. So, when he took over for Bradford, fans were not expecting much. 
While his play hasn't always been stellar, he has guided the Vikings to a 7-2 record and a two-game lead in the NFC North. He's played an efficient game, completing 64.9 percent of his passes and has thrown more touchdowns (11) than interceptions (5) through Week Ten.
He has had a couple of lackluster games (i.e., versus Pittsburgh and Chicago), But he has had some good ones as well. He happened to have one of his best last week (21-29 for 304 yards, four touchdowns, and two interceptions) after the team activated Teddy Bridgewater, the guy whose seat Keenum has been keeping warm while he healed. So, now that Bridgewater is back, it's time to put him back in the lineup, right? Not necessarily.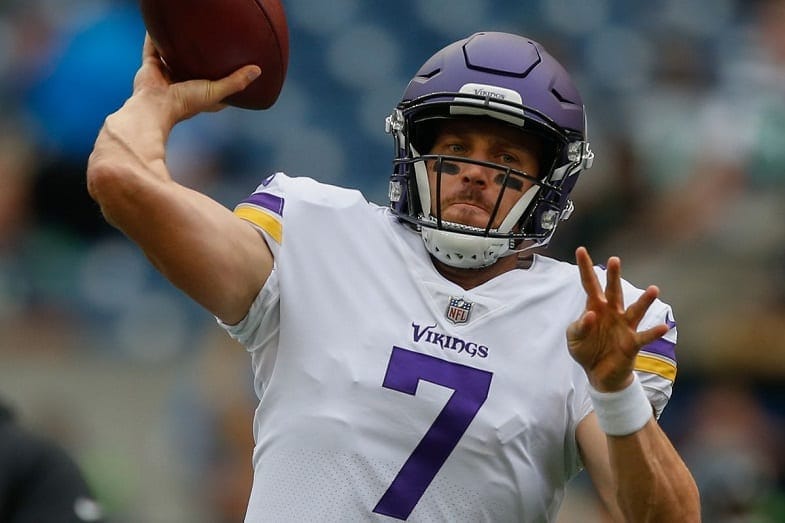 Many would say 'yes,' but just as many would say 'hold on a minute.' Keenum, who will be a free agent at the end of the season, is not great. But he is playing well, the offense looks good, and the team is winning games. He has the third best QBR this season, and the Vikings passing game is ranked 12th in the league.
If it isn't broke, don't fix it– right?
Well—yes. But the Vikings decided to decline the fifth-year option on Bridgewater's contract. So, when the 2017 season ends, he will become a free agent. There will be plenty of quarterback-needy teams willing to pay for his services.
They could put the franchise tag on him to keep him for another year, but then they'll have to pay him over $20 million. If they just wanted him for another year, they should have exercised the fifth-year option on his rookie contract.
If they are going to retain Bridgewater and pay him accordingly, they need to see what he can do. He wasn't great when he last played, but the general perception was that he was poised to take the next step towards greatness. But can he still do so with his reconstructed knee?
It's worth noting that just because everyone thought he'd take the next step in his third season doesn't mean he would have. Many felt the same about Jameis Winston before the 2017 season, but he hasn't followed through. Bridgewater may have, but he may not have.
With his contract expiring at the end of the season, they need to find out. According to media reports, the team considered putting Bridgewater back in the lineup for the Rams game. Vikings head coach Mike Zimmer said it wasn't a tough call. He also said Keenum's performance last week against the Washington Redskins factored into the decision.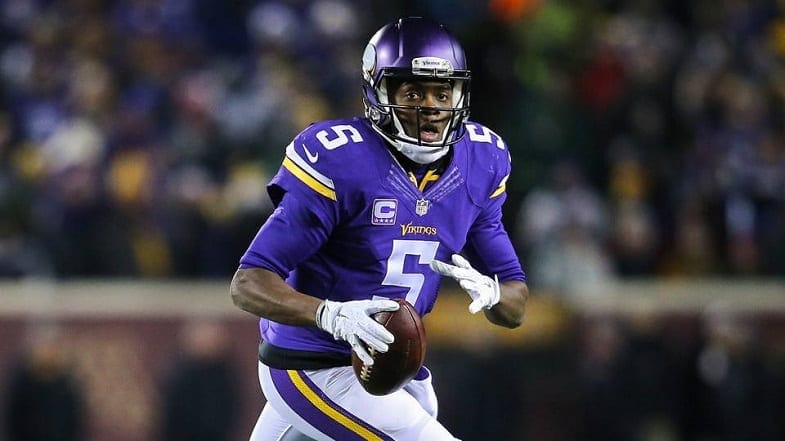 While winning right now is important, at some point, the Vikings need to consider the future of the franchise. The team has to see if Bridgewater can play, but when? Would it be okay to do so now? Or would they be better off locking up the division before getting Bridgewater into the game?
The smart decision would be to lock up the division and then see what Bridgewater can do. Luckily, that shouldn't be hard to do. The Chicago Bears are not playing well. With Aaron Rodgers hurt, they only have the Detroit Lions to worry about.
There is no question of whether they give Bridgewater a test drive, the real question is when. Depending on how well it goes, the Vikings will then have an even harder decision to make after the season.