---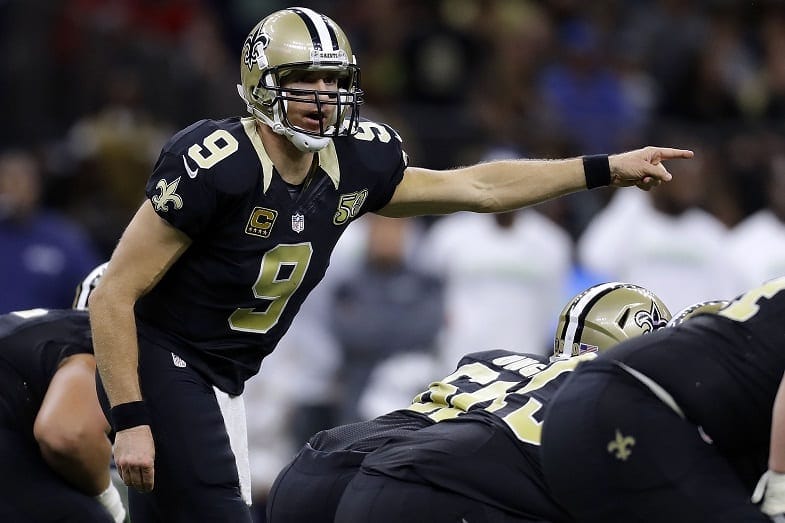 The New Orleans Saints have been one of the more exciting teams to watch in the NFL for years, and they have one man to thank for that—Drew Brees. Ever since they acquired the former San Diego Chargers quarterback, they have had one of, if not the, best passing attacks in the NFL.
When they've been competitive, it has been because of what he could do with the team's offense—more specifically it's passing game. Ever since he joined the Saints back in 2006, New Orleans has had one of the top five passing offenses in the NFL, and often one of the top overall offenses in the league.
Take last season as an example of a typical year for the Saints in the Drew Brees Era. With more than 300+ yards passing per game, the Saints were one of the more entertaining teams to watch in the NFL. If they happened to be behind (which they often were), fans knew there was a good chance Brees could lead them back from the brink of defeat.
It didn't hurt that they happened to have the second highest scoring offense in the league with 29.3 points a game. But it did hurt that they allowed 28.3 points and 375.4 total yards of offense a game.
So, even though they had one of the best offenses in the NFL, they finished the season with a 7-9 record once again, and were out of the playoffs for the third year in a row.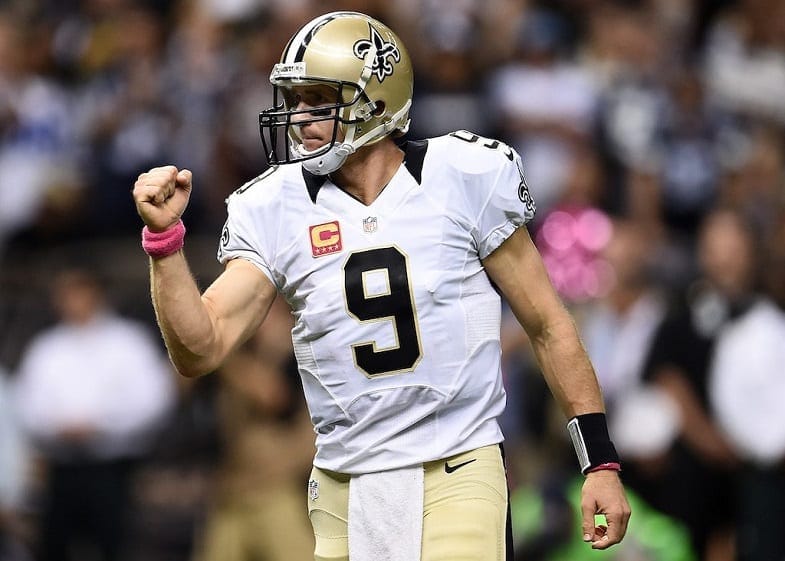 But how can that be? How can a team move the ball so well and score so many points and not win more games? Easy—it doesn't matter how many you score if you can't stop the opposing team from scoring more.
During their Super Bowl season in 2009, the Saints defense gave up an average of 21.3 points a game (25th). But they scored 31.9 points a game. The 2014 season is the perfect counter-example. While they scored 25.1 points/game, they allowed 26.5 (and finished with a 7-9 record).
The high-flying offense is exciting and a ton of fun to watch. But Brees is 38 and playing in his 17th NFL season—that's a lot. That's more than anyone other than a kicker (or Tom Brady) is every expected to play. Yet he is, and he is still playing at a very high level.
However, the Saints are not foolish. They know he could suffer a career-ending injury or simply choose to retire at any given moment. He is at the age that no one will question him about a decision to walk away.
But when he does, the Saints are not going to be ready for it. They don't have a plan in place for his successor. When he does walk away, the team is going to go in the tank—and fast. So, if they want to make anything out of Brees' final years, they better do something about their defense.
During the preseason, it appeared as if they had done just that. The defense looked sharp and gave fans reason to be excited. But then they gave up over 1,000 yards of offense and 65 points in the first two games of the season (both losses).
It appeared as if the preseason had fooled us once again.
Then the craziest thing happened. In Week Three, they held Cam Newton to less than 200 yards of offense. They also picked him off three times (and won 34-13).  The following week, they dominated Jay Cutler and Jay Ajayi and shut the Dolphins out.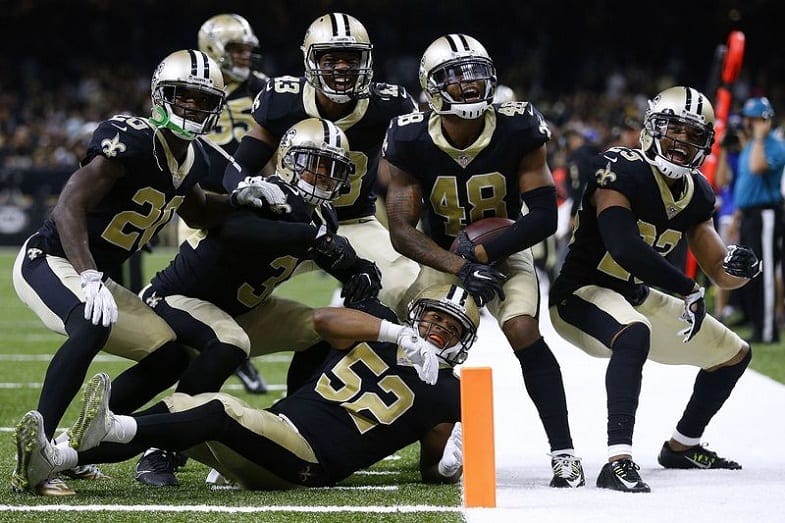 After their bye week, they gave up some points to the Detroit Lions (38). But they also picked Matthew Stafford off three times and scored three touchdowns on defense. With Aaron Rodgers not playing, the Packers were not that tough. The Chicago Bears gave them a good fight. But the defense still held them to just over 300 yards of offense.
It looked like the Saints were back to playing their typical terrible defense. But then they have managed to get it turned around and become respectable (15th in total yards allowed; 12th in points allowed). They aren't the powerhouse on offense like they have been, but they aren't doing too shabby either.
Could this mean that they have found the right formula? One that can get them back to the playoffs while they still have Brees working his magic?
Only time will tell, but it certainly wouldn't be surprising to see them make a run.