---
With each team nearing its 80th game of the year, it is safe to say that fans have seen enough to judge who is worthy of a spot on the All-Star team this season.
Much like the cream of the crop is starting to rise at each position, there are a handful of players whose game is rising above the masses. Should it continue to rise throughout the rest of the season, they may be in line for some hardware—maybe even MVP of their respective league, AL or NL.
Things could quickly change over the next 80 or so games. But for the time being, these are the players that deserve to be in the discussion for AL and NL MVP this season.
AL MVP Candidates
Justin Verlander, RHP, Houston Astros
The last time a pitcher was named AL MVP was in 2011. Verlander got the nod that year after winning 24 games, posting a 2.40 ERA, and striking out 250 batters. This season, with 16 starts to his name he is 9-2 with a 1.60 ERA and 130 strikeouts. As long as he keeps it up, he's a shoe-in for the AL Cy Young award and will definitely be in the running for MVP.
Mike Trout, OF, Los Angeles Angels
He's been a contender for AL MVP pretty much ever since he came into the league. He's won it twice (so far) and has been one of the leading vote-getters when he didn't. This season he is displaying his usual excellence. As of June 24 he has a .327 BA, 23 home runs, 48 RBIs, and 1.134 OPS. Oh—and he's 13 of 14 stealing bases so far this season as well.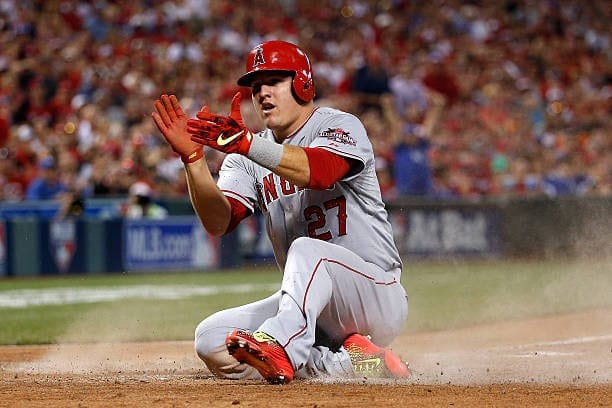 Barring an injury or catastrophic meltdown, he'll be one of the top vote-getters, if not winner, once again.
Aaron Judge, OF, New York Yankees
His resume isn't as impressive as Verlander's or Trout's. But his power at the plate and hitting have been a big part of the Yankees success this season. His numbers may not be as impressive as Trout's (.279 BA, 19 home runs, 51 RBIs, and .955 OPS). But since his team owns the best record in baseball (50-24 as of June 24), a case could be made that they mean more.
J.D. Martinez, OF, Boston Red Sox
The Red Sox have either been in first or breathing down the neck of the Yankees all season. Martinez is a large part of the reason why. A late addition to the roster, he has made sure the fans in Boston are happy the team signed him. As of June 24, he's hitting .326 with 23 home runs and 60 RBIs (and an OPS of 1.036).
However, what will likely ruin his chances will be the season one of his teammates is having.
Mookie Betts, OF, Boston Red Sox
Betts is off to such a torrid start that he must be in MVP conversations. He is on a pace that will see him crush pretty much every personal best he has. As of June 24, he is hitting .342 with 19 home runs, and 39 RBIs (and an OPS of 1.116).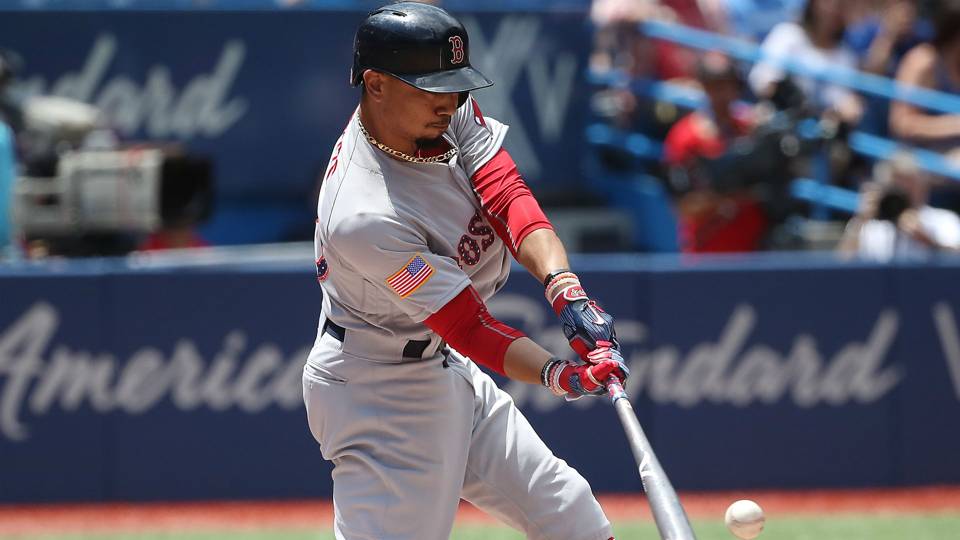 It could easily be a very tight race between Betts, Trout, and Verlander with how each is playing this season.
NL MVP Candidates
Freddie Freeman, 1B, Atlanta Braves
There are probably a few Braves that deserve to be in the conversation for NL MVP. But at the top of that list is first baseman Freddie Freeman. He is currently second in the NL with a .328 batting average (as of June 24). He has 15 home runs and 51 RBIs and an OPS of .986. But he could lose out if voters give more credit to Ozzie Albies or Nick Markakis.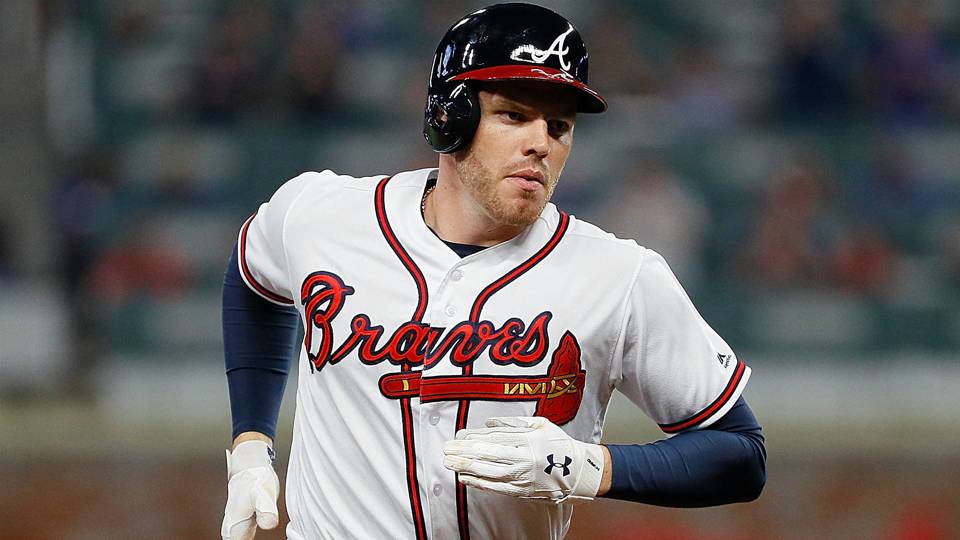 Nolan Arenado, 3B, Colorado Rockies
His candidacy may get overlooked if the Rockies don't start winning games again. But baseball doesn't always put a premium on winning like other sports. He is having a remarkable season so far at the plate. Through June 24, he has a .319 batting average, 17 home runs, and 53 RBIs.
He's on pace to hit 36 home runs and about 110 RBIs. Those will need to be a lot of game-winning home runs and RBIs for him to stay in the conversation.
Matt Kemp, OF, Los Angeles Dodgers
After a dismal start to the season, the Dodgers appear to be rounding into form now. Thanks to the play of guys like Kemp, the hole they had to climb out of was not as bad as it could have been. The veteran outfielder has found his swing again. He has the fourth highest batting average in the NL (.323). He is 10th in RBIs (47) and has 13 home runs to his name.
He's on track to be a good candidate for now. But to become a great one, it would help if he could get his power numbers up a little.
Max Scherzer, RHP. Washington Nationals
The last time the NL had a pitcher for an MVP was Clayton Kershaw in 2014. Prior to that, you have to go back to 1968 (Bob Gibson, St. Louis Cardinals). His play has been crucial to keeping the Nationals in the hunt in the suddenly competitive NL East. With 16 starts under his belt, he has a 10-3 record with a 2.09 ERA and 161 strikeouts.
If he doesn't win MVP, he'll have a great shot at the NL Cy Young.


Scooter Gennett, 2B, Cincinnati Reds
He doesn't have the power that the other candidates have. But he is making the most of a pretty bad situation in Cincinnati. Through June 24 he has a .332 BA, 13 home runs, and 51 RBIs with an OPS of .901. However, with the Reds playing as bad as they have this year, he'll be hard-pressed to generate support among voters.