---
The Portland Trail Blazers have been one of the hottest teams in the NBA of late. Until a recent two-game slide, the Blazers had won 13 straight games, including one each over the Thunder, Jazz, and Cavaliers, and two over the Warriors. During that stretch, Portland propelled itself to third place in the West and started to look like one of the league's scariest playoff teams outside of Golden State and Houston.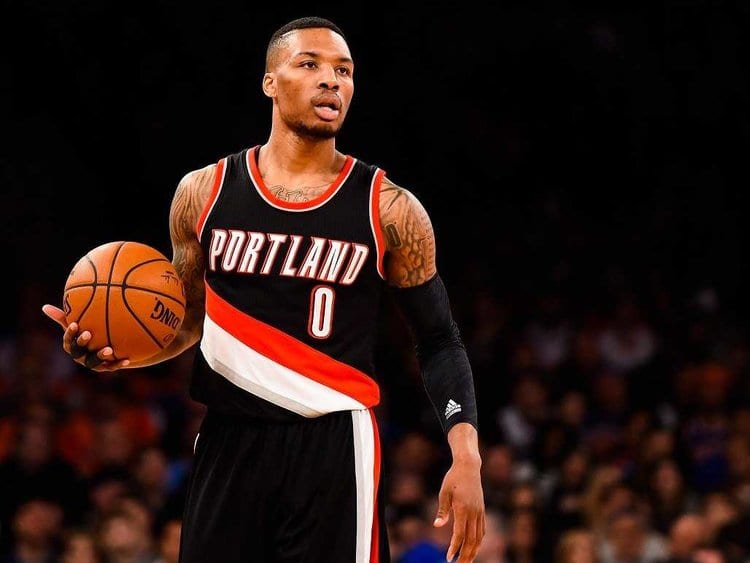 It's been a nice story and, aside from a league-wide spat of injuries, the most interesting thing happening in the league over the last month. It also probably doesn't matter right now. Unless the Warriors' injury concerns linger into May (possible) and Chris Paul and James Harden continue to struggle in the postseason (maybe an unfair characterization, but also possible), the Blazers have no chance at making the Finals or winning the NBA Championship. It's not going to happen.
Taking the bigger picture into account however, the recent Blazers surge could be viewed as an exciting glimpse of things to come. In fact, it's actually not a stretch to look ahead a few years and say that the Blazers are a logical choice as a future title favorite.
Before getting into the details, I should acknowledge that projecting any more than a few months into the future is, in the modern NBA, about as easy as nailing the Elite 8 in your March Madness bracket. Role players are exchanged constantly, superstars are switching teams more often, and you never know when an injury might completely derail a would-be contender. At the end of 2009 no one could have guessed that the Miami Heat would be the league's preeminent powerhouse within 12 months. When Stephen Curry was just a promising shooter with ankle problems, we never imagined he'd be a two-time MVP. The idea of Kevin Durant moving to Golden State initially seemed silly. And Kawhi Leonard was supposed to be an MVP frontrunner for a contending Spurs team this year.
Point being: none of us know anything. This time next year, LeBron James could be reviving basketball in New York alongside Kristaps Porzingis; Leonard could join the Thunder to play defense next to Paul George; Danny Ainge could rope in Anthony Davis. There are all kinds of ways for weird, mighty contenders to emerge in the blink of an eye. But since we can't predict any of that with any degree of accuracy, why not trust in consistency?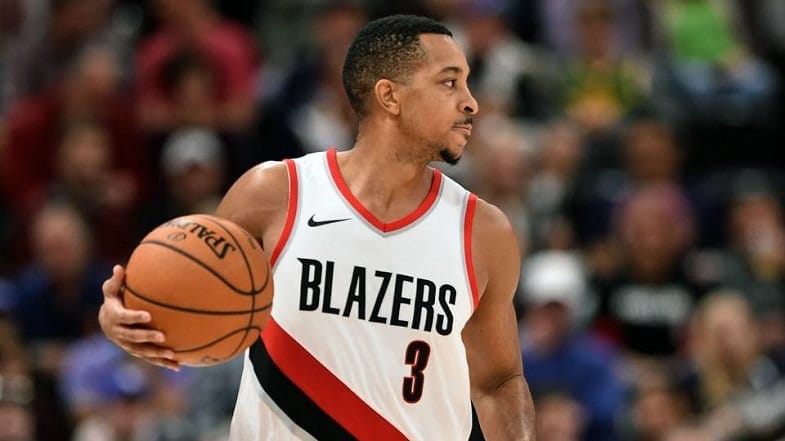 Here's a possible look at the state of current contenders in the NBA at the outset of the 2021-22 season:
Golden State Warriors – Stephen Curry will be 33 years old, which is fine for a shooter, but maybe less so for a dynamic playmaker with a history of leg injuries. I'd like to see Curry keep doing what he does forever, but odds are he won't be the same player at this point. Meanwhile, Durant will be 32 – probably still one of the best players in the world, but almost undoubtedly starting to decline. Draymond Green will be 31 (and in case no one's noticed he's already not the player he was), and Klay Thompson, too, 31. Oh, and they might not all be in Golden State anymore. Durant and Thompson are unrestricted free agents in 2019, and Green is in 2020. There's a lot of incentive for these guys to work out a contract balance that allows them to stay together – but the way the NBA goes these days, are you about to bet on it?
Houston Rockets – Starting the 2021-22 season, James Harden will be 31, Chris Paul will be 36, and Eric Gordon – another player with significant injury history – will be 32. Gordon and Harden are free agents in 2020, and Paul is this summer (and don't think he's not a threat to join LeBron James elsewhere if James doesn't go to Houston). Also, 2021-22 would be Mike D'Antoni's sixth year in Houston, which might be asking a lot given that he's never been a head coach in one place longer than five years.
Cleveland Cavaliers – We really don't need to go player by player for this one. If James stays in Cleveland, they'll find a way to contend for a few more years. But 2021-22 would be James's 19th season; he'll finish it at 37 years of age. I do believe at that point James will still give whatever team he's on a chance to contend – but he'll no longer make them automatic favorites.
Now, what about the Trail Blazers? Simply put, if they keep their current core together, they'll be younger than any of these current groups of contenders would be, and possibly better. Starting the 2021-22 season, Damian Lillard will be 31, CJ McCollum will be 30, Jusuf Nurkic will be 27, and Zach Collins – a rookie NBA junkies are pretty excited about – will be 23. Lillard and McCollum are both free agents in the summer of 2021, but they seem a safer bet to re-sign than most of the players mentioned above. The Blazers have shown a commitment to building around this backcourt, and if other contenders break down (as suggested above), Lillard and McCollum will have the option of signing together and becoming the heirs to Curry and Thompson as the league's best guard duo.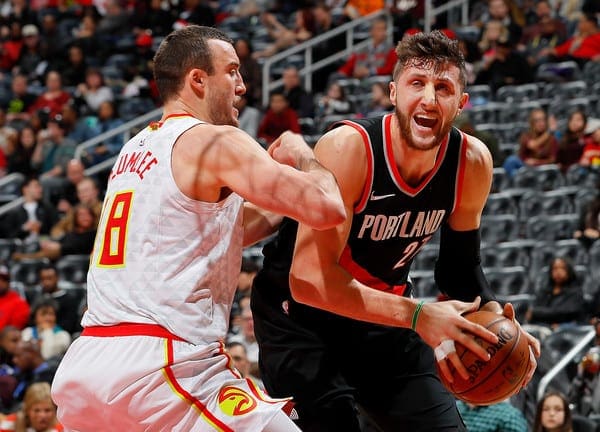 The Blazers have a few more seasons to put together a lasting core of role players and build on this season's success. But they already have the third best backcourt in the league (sorry John Wall and Bradley Beal), and Lillard and McCollum will be right around their peaks just as some of the dominant stars and teams in the leagues could be starting to decline.
That doesn't mean the Blazers will be alone atop the NBA by any stretch. The Celtics and 76ers are poised to become contenders in the coming years, the Timberwolves and Bucks are still looming with outstanding young talent, and as noted before, nothing is predictable in this league anyway. But stability and timing can matter a great deal, and in these regards at least there really isn't a team with a better outlook than Portland.