---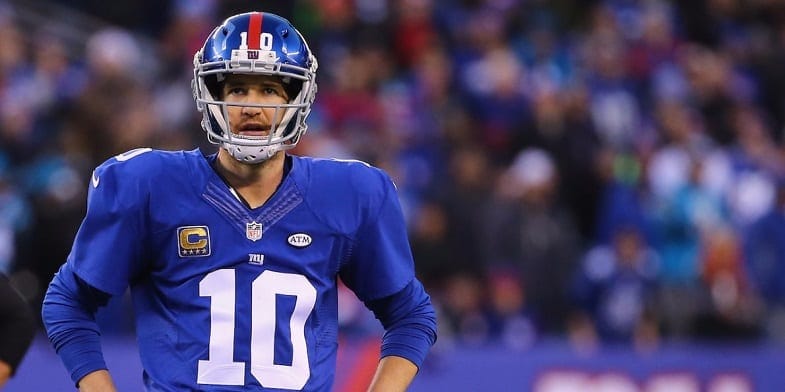 New York Giants quarterback Eli Manning has lived through the highest of highs in the NFL. He has guided his team to the Super Bowl and won it—twice. Each time he was named the MVP of the game and was lavished with an overabundance of praise.
Did he deserve the recognition? Yes and no. He deserved to be MVP in each game, but the praise was often a bit over the top. He played well overall during each Super Bowl season, but the team's success was just as much a credit to several other players as him.
But that sort of thing is common. When a team plays well and wins, the head coach and quarterback get the lion's share of the credit and all the love. Fair? No. But when things are not going well, the universe achieves balance by throwing most of the blame and hate on them.
That has certainly been the case for Eli Manning and the Giants this season.
It started off with a Week One dismantling at the hands of the Dallas Cowboys and has not gotten any better. They got it together enough to beat the struggling Denver Broncos, and they have kept it close in several games. But heading into Week Eleven they are 1-8. With how they've looked lately, it is hard to imagine them winning another game.
The fans know this and have not hidden how they feel about head coach Ben McAdoo. If the season continues to spiral down, it would be shocking to see him return.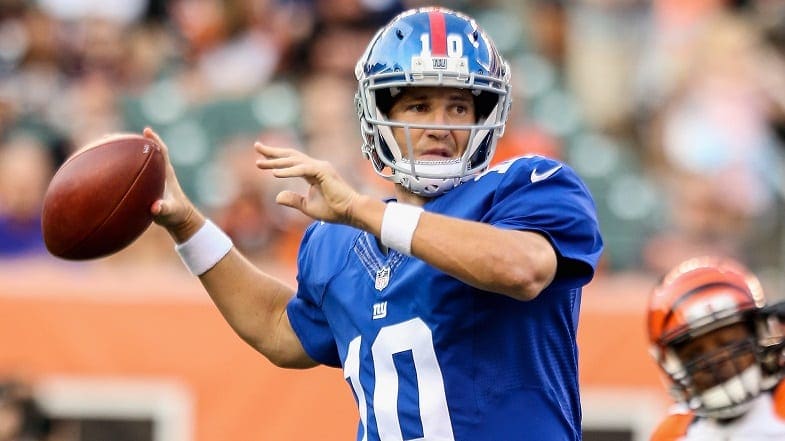 In recent weeks, speculation has ramped up about what the future should/could hold for Eli Manning as well.
This is his 14th season in the NFL. In January he turns 37. His skillset does not appear to be dropping off, but he is getting old. Most quarterbacks do not play nearly as long as he has. You hate to get rid of him while he can still make magic happen, but you also hate to suffer through another losing season when he does start to lose his game (just look at Brett Favre's final season for reference).
Since they will likely have one of the top three picks in the draft, this may be the right time to say so long to Eli and hello to the future. The quality of quarterbacks in the upcoming draft is expected to be high. There will not be a better time to find the future franchise quarterback.
But what if they don't need one? Wouldn't it be great to pick up some help on the offensive line or a starting running back? However, there is no way to know if one of the other two quarterbacks on the roster can get the job done if they don't let them play.
Could Geno Smith or Davis Webb be Manning's replacement?
It is hard to imagine Smith, regardless of what the team says about him and his progress, being the answer any franchise is looking for. Webb, on the other hand, was a gunslinger in college.  He has the height (6'5") and size (230 lbs.) that NFL coaches salivate over, and can make every throw in the book with his arm. But after playing in the typical college-style spread offense, his ability to read defenses is not as developed as it needs to be for the NFL.
If he can learn how, it sure could be a lot of fun to see him shred defensive backfields in the years to come with Odell Beckham Jr., Brandon Marshall and Sterling Shephard.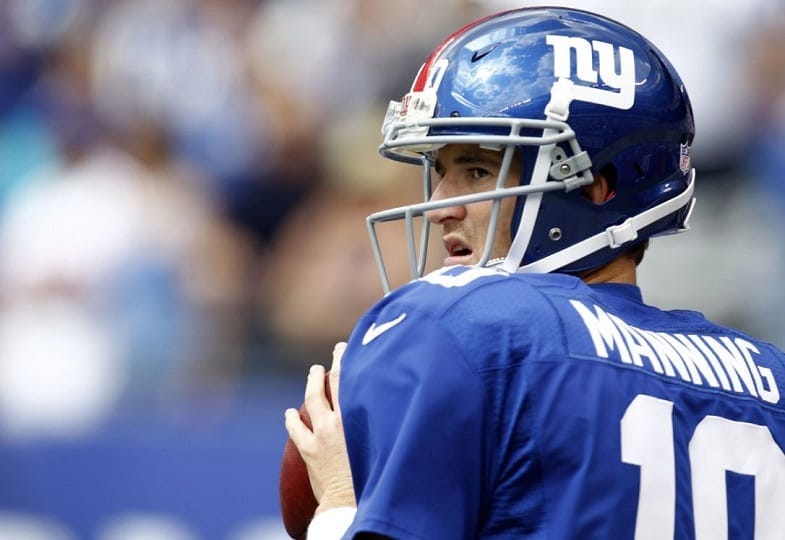 Does giving Webb a look mean they have to bench Manning or move on from him? Absolutely not. He can play the second half of a few games like backups often do in the preseason. The Giants will be officially eliminated from playoff contention soon, so why not?
But what does playing Webb mean for Manning and his future? Nothing. They are not going to move on from Manning unless he retires. He has done too much, played too well, and is still playing well enough. But more importantly, he would cost $12.4 million against the cap if they released him (and no one is going to trade for him).
It is more likely that the Giants will try to build up the offense. That way, they can make the most of Manning's final years.