---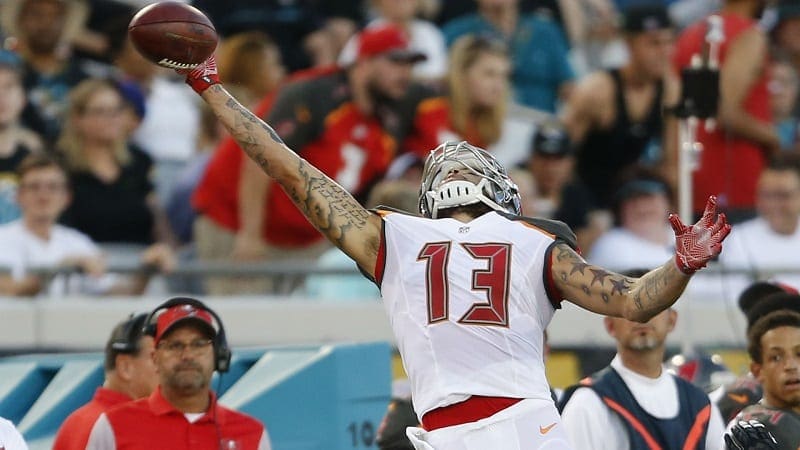 Every season there are expectations for every team in the NFL. Teams like the New England Patriots are expected to dominate because that is what they always do. There will also be teams like the Cleveland Browns and Jacksonville Jaguars that will be expected to fall flat because that is what they always do.
Then there will be a few teams like the Tennessee Titans and Tampa Bay Buccaneers that are expected to flourish. They will be teams that have fallen on hard times the last few years, but with how they finished last season and with the additions they made in the draft and free agency, many will find a reason to believe this year they will finally rise from the ashes. This year they'll actually be good.
Of course, having that kind of hype surrounding a team can be both a blessing and a curse.
Confidence is important for football players. Whether they have it or not can be the difference maker on Game Day. Some are naturally confident people. But others need to build it up. Knowing that the fans, media, and experts believe in them can go a long way in doing just that.
At the same time, too much hype can breed complacency. Guys start to think they are so good that they just need to show up. They don't have to put the work in to be great. They don't have to try hard. Those guys and their fans end up becoming really disappointed by the time the season ends.
This year, like any other year, some teams are getting a fair amount of hype leading into the 2017 season. One of them, the Tampa Bay Buccaneers, has not experienced a lot of success in recent years. But they almost did last season, losing out on a trip to the playoffs because of the third tie-breaker.
So, it is not hard to see why they are surrounded by hype heading into 2017. Will the Buccaneers live up to it? Or will they continue to be left out of the mix come postseason time?
The last time the Buccaneers were a playoff team was back in 2007. The NFC South wasn't overly competitive that year, and they were able to win the division with a 9-7 record. Last season, a 9-7 record wasn't enough to get the team back to the playoffs (lost tie-breaker). But it was enough to make fans believe that this season could be the one for them.
But why? The running game was mediocre at best and the defense was a middle of the pack kind of unit. Neither was anything special—and that's okay. Why?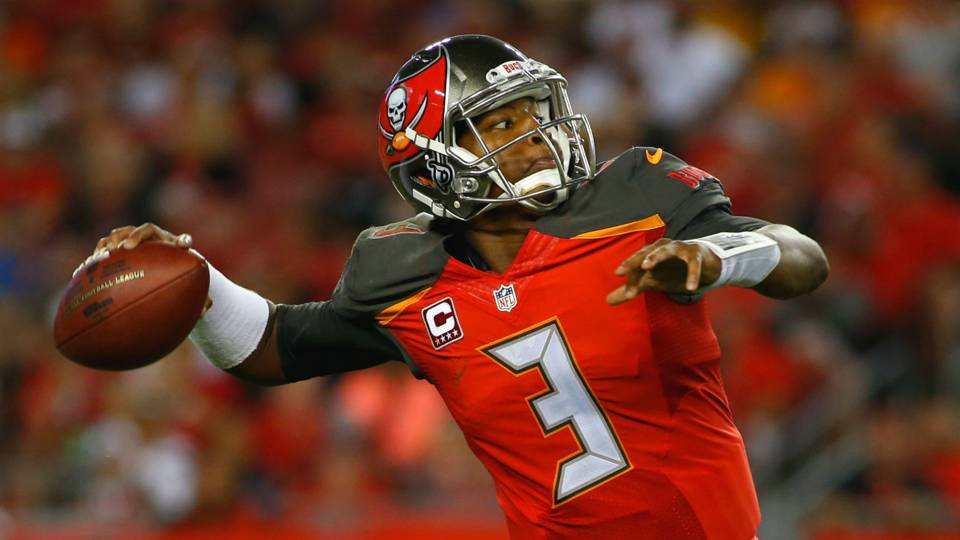 Because they have Jameis Winston.
The hype around the Buccaneers is centered around the belief that their dynamic young quarterback will continue to grow. That with the right weapons at his disposal, he will be able to get the team back on top in the NFC South.
So, they went and got him some new weapons.
Winston already has one of the best young wide receivers in the game on his side with Mike Evans– but that was about it. To remedy that, the team drafted Penn State wide receiver Chris Godwin, Alabama tight end O.J. Howard and Boise State running back Jeremy Nichols. As the icing on the cake, they acquired one of the best deep threat wide receivers in the game, DeSean Jackson.
The offense is now stacked. While the running game will hinge on Doug Martin finding his mojo again, Jacquizz Rodgers being able to fill the gap, or with Jeremy Nichols emerging, there are no questions involving the passing game. Winston now has two good tight ends in Howard and Cameron Brate. DeSean Jackson will certainly stretch the field making it tougher for defenses to cover him, Mike Evans and Chris Godwin.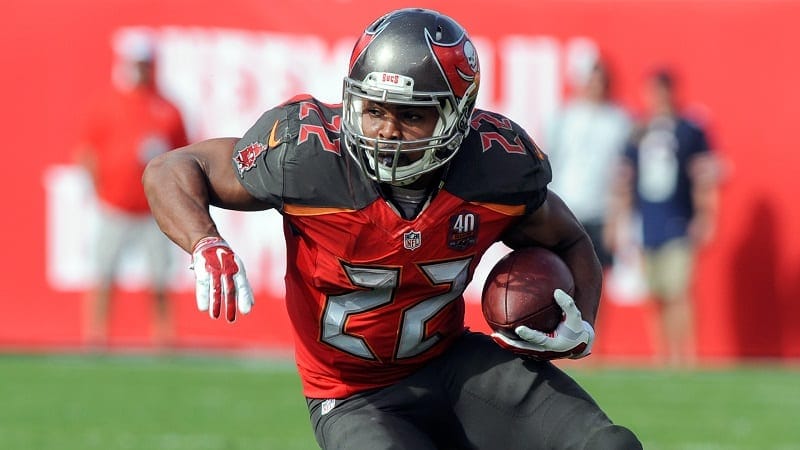 Tampa Bay's passing game should be phenomenal in 2017. Regardless of who ends up in the backfield, since teams will be forced to focus on the passing game, their rushing attack should be decent as well. But will they be good enough to put them on top of the NFC South for the first time in a decade?
Maybe. Atlanta will be tough again this season, as will the Carolina Panthers (and New Orleans Saints to a lesser degree).
If Carolina improves as much as people think, they will be tougher to beat this season. Their season will depend on how quickly Christian McCaffrey can get adjusted to the NFL game. Due to the potential both offenses have, it would not be shocking if both Tampa Bay-Carolina games end up being epic shootouts this season.
If Matt Ryan can have the same magic this season as last, the Falcons will be tough. If the additions they made to their defense pay off, they are going to be very tough.
As long as the Saints have Drew Brees, they will always be tough. He is one of those guys that will always be able to make the talent around him look better than they are. But if they try too hard to establish a running game with Adrian Peterson and fail, life could become tough for the Saints (and easier for the rest of the division).
So—can Tampa Bay do it?
It all hinges on Winston and the offense. Winston will have more than enough talent to get the job done. The question is will he grow and become a better quarterback this season? Or will he be the same turnover-prone guy as always?