---
When it comes to a franchise like the Los Angeles Lakers, the amount of star power is staggering. You could make a whole dream team if you gathered the best players who've ever worn purple and gold – starting from the likes of George Mikan, and all the way to more modern Laker stars, such as Kobe Bryant and LeBron James. But considering we have so many stars that played for the Lakers, it begs the question: Who are the top five greatest Lakers of all time?
Before we give our five, we'd like to note the following: Just because a player might be better than another throughout the entirety of his career, doesn't mean he's a better "Laker." Being a great Laker means you did something substantial while you were a member of the franchise – and that's what we'll be basing our rankings off of.
Magic Johnson

Magic Johnson wasn't just a brilliant player – he was a transcendent figure who influenced the way the game was looked at by legions of fans around the world. The NBA's ratings had somewhat struggled in the late 70s, but Magic Johnson showed through "Showtime" how truly entertaining the game could be. With his razzle dazzle passes and uptempo style, he not only made the game fun to watch, but he excelled as a full-time Laker, winning Finals MVP as a rookie and five NBA titles altogether.
Kobe Bryant
There's a reason Kobe is adored by Laker fans all around the world – he gave his heart and soul to them. Every single second, every single game, every season, for his entire career, he never took a break. He was relentless, not unlike Michael Jordan himself. From his 81-point game, to his iconic game-winners, to his five championships that he won with the Lakers – the "Mamba" will always be remembered.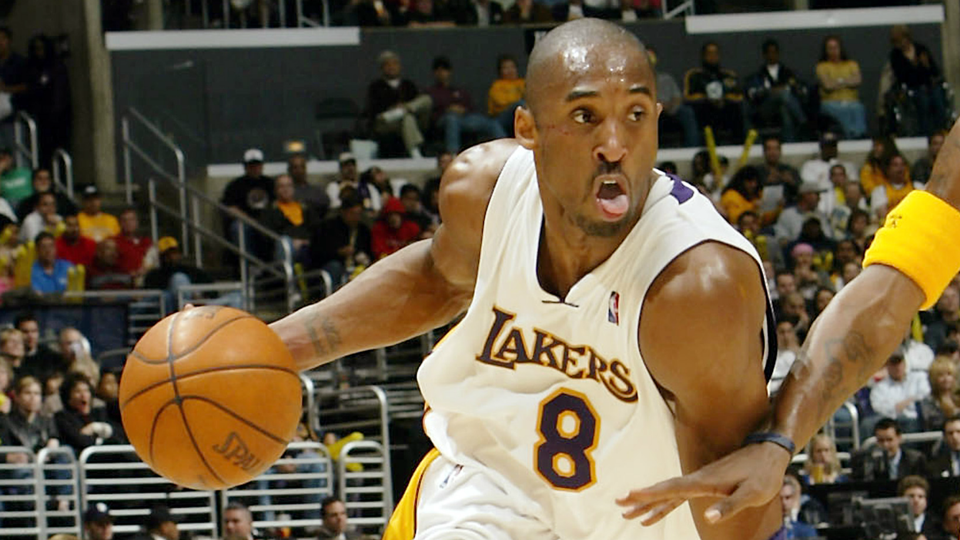 Kareem Abdul-Jabbar
How could we in good conscience leave out Kareem? He may not have been a Laker for his whole career, but he was for a good chunk of it – and won five titles to boot as well. Kareem still holds the record for the most scored points of all time – and it's courtesy of his iconic and unstoppable skyhook. He was a big man who thrived on finesse, and it obviously worked out pretty well for him.
Shaquille O'Neal
If Kareem thrived on finesse, Shaq was just the opposite – a player of sheer brute force. He was dominant in the paint because he was simply just too big to handle. People simply got out of the way when the Diesel was around – and if they got in his way, he posterized them. Shaq admitted once that he never wanted to be the "greatest ever," but he wanted to be the "most dominant." For a stretch of time, that's exactly what he was – and his three Laker titles and three Finals MVPs are proof.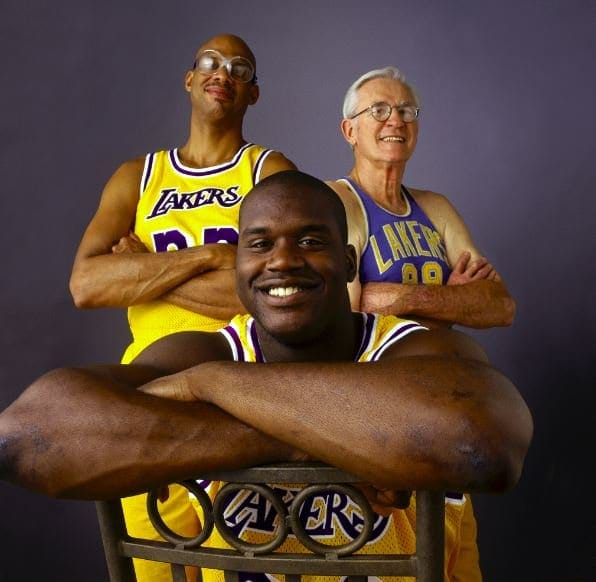 George Mikan
George Mikan is on this list because of his outstanding influence. He won five titles while playing for the Minneapolis Lakers, in the late 40s and early 50s. Nicknamed Mr. Basketball, he was one of the first players to cause people to realize that it was a big man's game. Similar to other players on this list, he was practically unstoppable in the face of smaller defenders – and every big man today owes him a debt of gratitude.