---
In the heat of the playoffs, the NHL draft lottery was completed and the Buffalo Sabres secured the 1st overall pick. While the playoffs are in the third round, the season is over for 27 teams and it's time to take a first glance at the top prospects of the 2018 draft.
Rasmus Dahlin, D, Froluna (Sweden)
Dahlin is considered the unanimous 1st overall pick. He provides the complete package as an offensive defenseman and excels at every facet of the game. His vision and awareness give him the uncanny ability as a defenseman to read out plays and disrupt offenses. He has elite level speed, agility and talent, but it's his intangible instinct to always be in the right place that has him head and shoulders above the rest.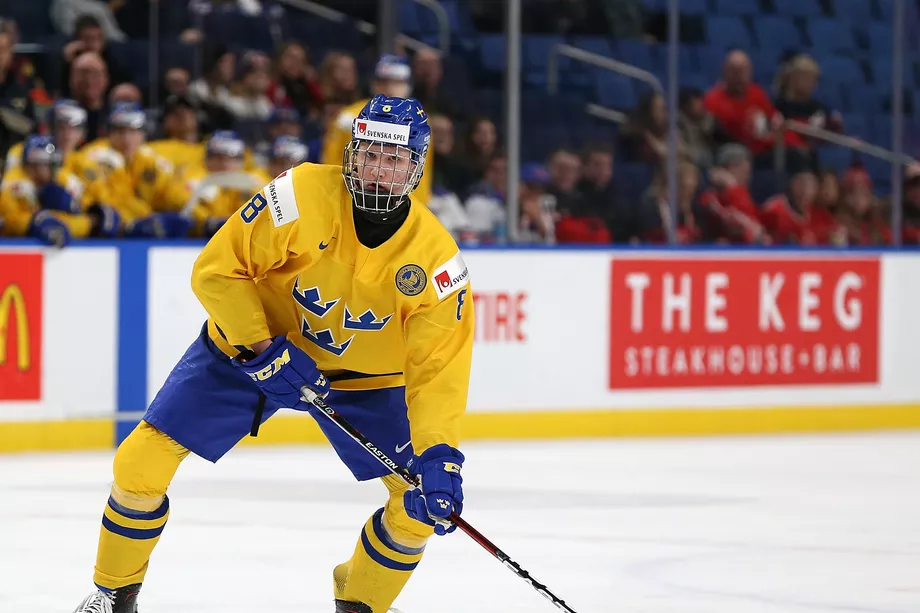 Andrei Svechnikov, RW, Barrie (OHL)
After Dahlin, most hockey analysts agree that Svechnikov is the clear number two. Svechnikov dominated the OHL (Ontario Hockey League) in his rookie season despite only playing 44 games due to injury. He managed an impressive 40 goals and 72 points (and 11 more points in the playoffs), enough to earn Rookie of the Year honors. He's an elite offensive weapon who can score at will, and is able to use his big 6''3, 190 lbs. frame to wreak havoc on less physically gifted players.
Filip Zadina, LW, Halifax (QMJHL)
Zadina followed up an impressive rookie season in the QMJHL (Quebec Major Junior Hockey League) with an outstanding performance in the World Junior Championship, scoring seven goals and eight points in seven games, representing the Czech Republic. Though he's consistently been ranked behind Dahlin and Svechnikov, Zadina could be drafted as high as 2nd overall. According to Craig Button of TSN, "He possesses an excellent release that makes it very hard for goalies to get a read on his shot." Zadina can score in a multitude of ways and he has the speed and puck skills to be able to contribute immediately at the next level.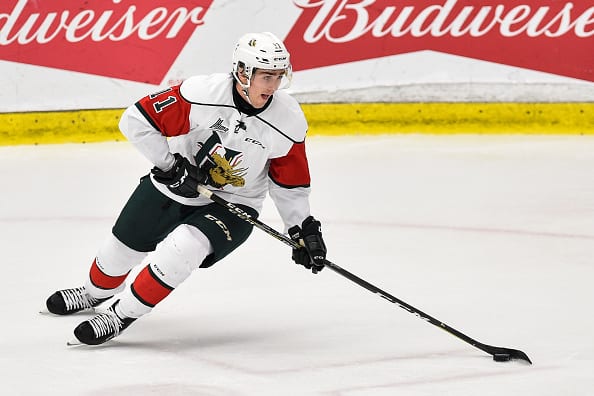 Brady Tkachuck, LW, Boston University
The Youngest Tkachuck is believed to be a clone of his older brother Matthew (who plays for the Calgary Flames), except better in every single way. According to Matthew, "He's a lot bigger than me, a lot faster than me… He's kind of that dual threat where he can beat you with speed, power and with quick, tight plays as well." Brady can offer pure offensive talent along with the Tkachuck physicality. He was selected to the NCAA's All Rookie team for Hockey East in his one year at Boston.
Adam Boqvist, D, Brynas Jr (Sweden)
Boqvist is the quintessential offensive defensemen that teams in today's NHL so desperately crave. He's as good a passer as he is a shooter, and has a knack for breaking up plays in the neutral zone defensively. The top four prospects seem to be set in stone, but Boqvist could be a wild card to produce at a top five level given a couple more years of development.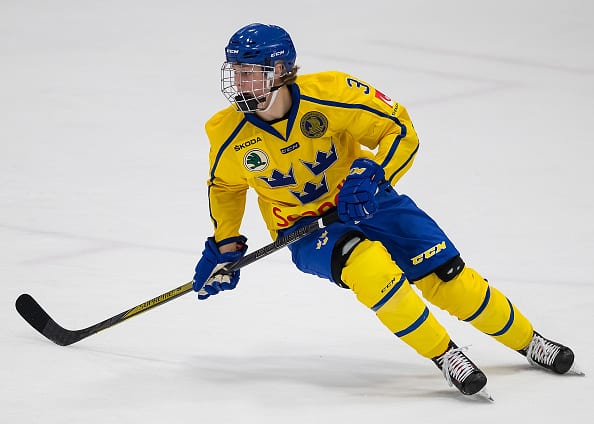 Evan Bouchard, D, London (OHL)
Bouchard is a high IQ defenseman with an impressive offensive skill set. He's a smart decision maker and understands how to read and anticipate what offenses are doing. He generally makes the smart play over the fancy one. Captain of his OHL team, the London Knights, Bouchard led all defensemen in the league with 87 points.
Noah Dobson, D, Acadie-Bathurst (QMJHL)
Dobson is a pool of raw talent and potential. His game will have to evolve at the next level but he's a talented two-way defenseman with a powerful shot and offensive creativity. He does everything right and is always right where he needs to be on the ice. If he can bulk up a bit and transition to a faster game speed, he will be a lights out defenseman in the NHL.
Oliver Wahlstrom, C/RW, USA U-18
Wahlstrom is a goal scoring technician. He led the under-18 USA team with 48 goals and 94 points in 62 games. The combination of his speed, puck handling, and decision making makes him an offensive freight train that's incredibly difficult to defend. He seems to always be in a position to score. Add the fact that he's 6''1 and 205 lbs. (with room to grow) and you've got an ideal NHL level right wing.