---
In football, the most important player on the field is the quarterback. Every play goes through them, and if they don't have a good game, the team doesn't have a good game. It is a high-pressure position, but some QBs in the NFL thrived on that responsibility. These are the five best quarterbacks ever to step foot on the field.
John Elway
Some players come along and look like they're miles ahead of their competitors. John Elway retired in 1998, but the way he played was much more like QBs of the modern era. Elway won the Super Bowl twice, leading his Denver Broncos for 15 years. When games were tight, he could be relied upon to drive to the end zone himself and score the points for the Broncos.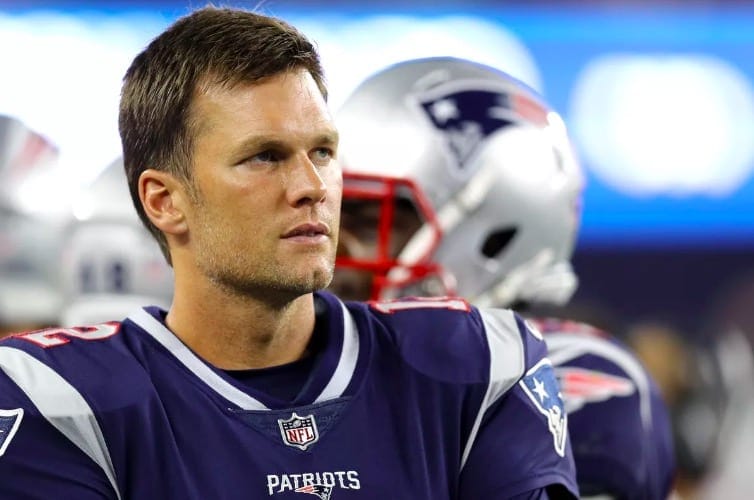 Tom Brady
Tom Brady is one of only two NFL players to win the Super Bowl five times. It's made all the more impressive due to the fact he has been instrumental in each and every victory he's tasted with the New England Patriots. While he might not have the cannon of an arm some QBs in the NFL do, his accuracy and decision-making are almost unrivaled.
Brady's completion rate has never been below 60 percent since he entered the league and his attitude to conditioning means he might become the oldest quarterback in NFL history. He was drafted to the Patriots in 2000 and has been a dominant player for almost 20 years.
Brett Favre
Where Brady might have focused on accuracy, Brett "The Gunslinger" Favre was all about power and distance. His passing accuracy was not always the greatest, but he could launch the ball farther than most, and his arm is one of the most powerful in NFL history. Favre passed a total of 71,838 yards and won the Super Bowl once with the Green Bay Packers. Not shy to do any dirty work, Favre scored a total of 508 touchdowns in his 20-year career.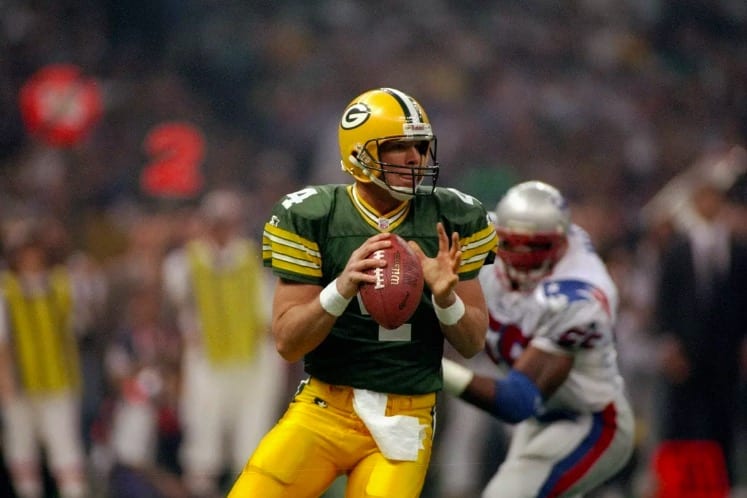 Joe Montana
Joe Montana is a legend of American football and is many people's pick for the best ever quarterback. He played as though he had ice in his veins and always remained calm under pressure, even at the highest level of the sport. Montana was nicknamed "The Comeback Kid" because his teams could never be counted out. He also never lost a Super Bowl, winning the game four times.
Peyton Manning
Peyton Manning seemed to see the world moving around him in slow motion. He always picked out the crucial pass when it mattered, and helped his teammates out no end by evading onrushing defenses. His attitude to studying his opponents through video footage has made football IQ one of the most important aspects in the modern NFL. Manning's brain was his defining feature, and he was voted the NFL MVP five times during his career.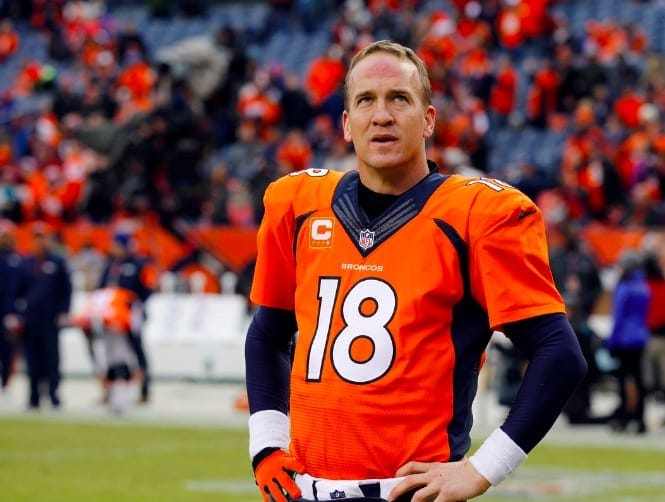 These quarterbacks all stood out on the field for their ability to get things done. Whether it was their nerves of steel or brute force that got results, they never let their teams down when called upon.