---
Association football, known in the United States as soccer, is a very different game compared to the most popular American sports. Whether it's baseball, basketball, and don't even get us started on American football – these are all games with quite a lot of dead air. Once a soccer match gets started, however, it's played pretty much to completion with minimal breaks in the action and precisely zero timeouts.
Introducing VAR
This approach to the Beautiful Game may soon be a thing of the past, many purists fear. VAR, which stands for "Video Assistant Referee," is a decision review system allowing an outside team of officials to watch video playback of controversial incidents, and to alert the match referee that further review is warranted. This, of course, is a complete reversal of the traditional way of referees making calls to the best of their ability and according to what they managed to catch in real-time.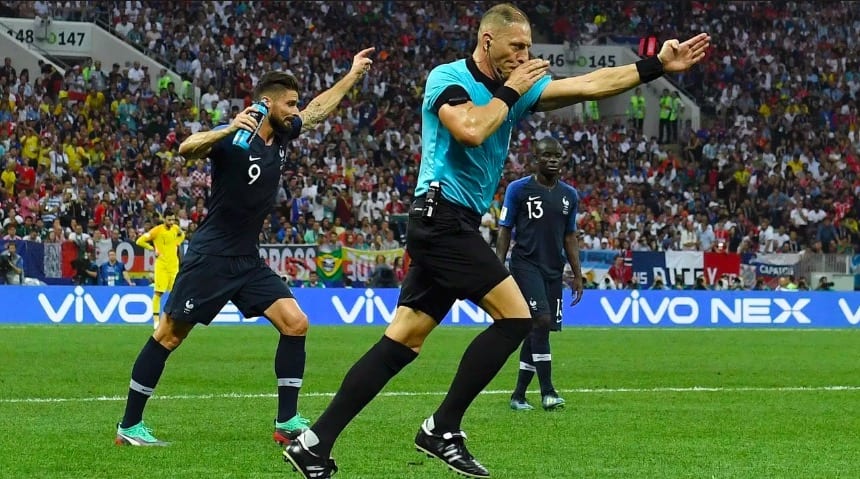 The system was first rolled out during the 2018 FIFA World Cup in Russia, to much fanfare – and controversy. Currently, soccer refs can only call on VAR for help with four types of decisions: penalties, goals, red cards, and cases of mistaken identity.
Already getting heat
During the last World Cup, fourteen calls made by match referees were changed after being reviewed by the VAR. Only four players throughout the entire tournament were shown a red card and ejected from a game, the fewest since 1978. Moreover, 22 goals were scored on 29 penalty kicks awarded through VAR – the most ever in a World Cup – since the system allowed to catch rule-breaking that would've been missed without it. Great, right? Not according to everyone.
The British Guardian newspaper pored over multiple decisions challenged by the VAR system, and found that it was most effective in cut-and-dried factual situations like deciding whether a player was offsides. When it came to subjective decisions, however, like penalties or disciplining players with yellow or red cards, it was far less effective. A lack of clarity and a lack of consistency still plagued it, the paper claimed.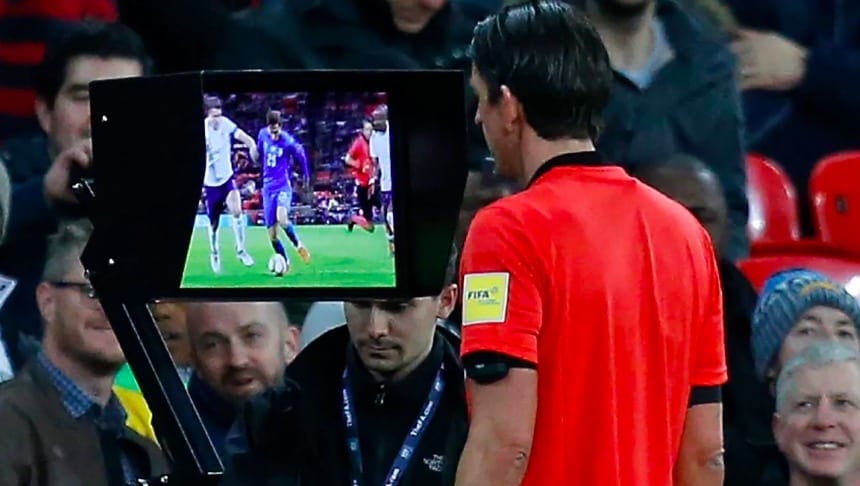 Moroccan winger Nordin Amrabat was somewhat less delicate in his criticism, mouthing, "VAR is bull****" at the conclusion of his national team's hard-fought 2-2 draw with Spain, in which Spaniard Gerard Piqué's two-footed challenge didn't even go to VAR review.
Nine minutes lost every match
The problem with VAR may in truth be far more fundamental than merely not helping a referee catch a player handling the ball with his hand. The technology itself is inarguably fantastic in how high-tech it is, but it creates breaks in a game that never used to have them. Decisions that used to take a split-second now take as many as 80 seconds, as long-distance referees deliberate with on-field officials.
It may not seem like a lot, but the last World Cup averaged seven VAR reviews per match. That's more than nine minutes lost to the system every match – in a game that had next to no breaks, even for injuries! And the officials manning the system are all too aware of how unnatural it is to the game, causing them to rush through decisions in order to resume play, possibly leading to a worse result than if they weren't there altogether.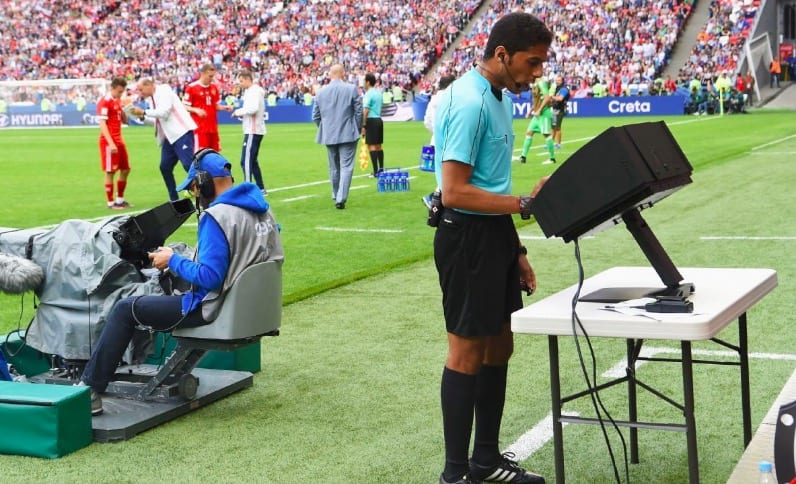 Ruining the beauty of the Beautiful Game?
Would two halves, each made up of 45 minutes of uninterrupted soccer, soon be a thing of the past? Curiously, soccer has remained virtually unchanged since the modern game was first played in the 19th century. Technology, up until now at least, has been kept at bay, never intruding into its field of play. Introducing routine stops to the game would change the very heart of what soccer is.
Imagine a goal being scored on the pitch. Would fans now need to hold off on celebrating until they get confirmation from the VAR? In the long run, once all the kinks have been worked out, VAR is almost guaranteed to provide a fairer, more just game to soccer's billions of fans around the world.
In so doing, however, it yet remains to be seen whether this new technological marvel won't cost the Beautiful Game its beauty – and its soul.