---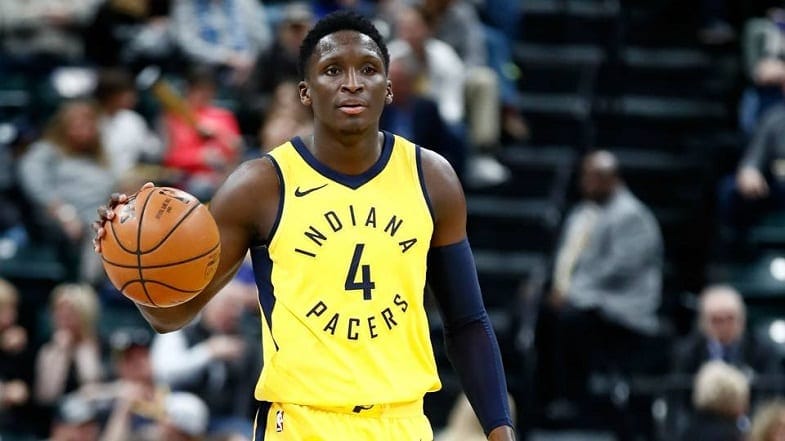 The funny thing about heated NBA debates is that people are very good at covering their tracks. When a young player doesn't look like he'll fulfill his potential, your friend Bob will say that he's a bust – only to take back that statement in a year's time, after said player has a breakout season. As much as people would like to think otherwise, it's very easy to primarily fall victim to what they see on paper, and very rarely will someone be able to accurately and intuitively predict the unexpected.
When the Victor Oladipo-Paul George trade took place last summer, the narrative at the time was, "Wow, that Thunder team looks scary!" People operated based on what they knew – PG was an All Star, and Oladipo was… well, a former number two draft pick perhaps, but nothing outright special in the public eye. Fast forward to now, and Oladipo is now an All Star, and the favorite to win the Most Improved Player Award, having added a whopping seven points to his scoring average since joining the Pacers.
That being said, people still didn't expect Indiana to give LeBron and the Cavs much trouble in the playoffs. But not only did Oladipo take LeBron to his first ever Game 7 in the first round – he struck fear in his eyes.
The Pacers are like that invisible high school student who practices guitar every day when he gets home, only to wow everyone at the end of the year talent show, when people have no choice but to actually pay attention. And now everyone wants to get to know this future rockstar. They want to be his friend, because they can see clearly now that he's going to do great things in the future.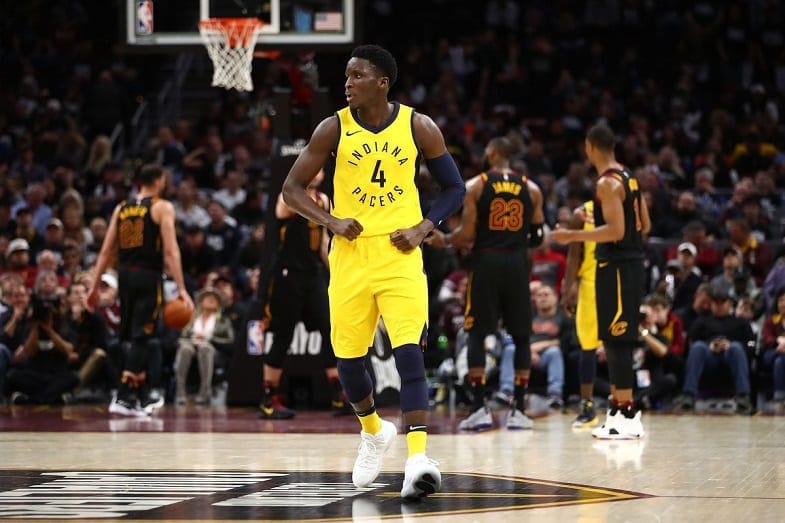 This idea was capitalized when Victor Oladipo texted his trainer mere minutes after losing Game 7, saying "When do we start?" The weight room and the gym were waiting patiently, and he wasn't about to let some silly Playoff exit deter him from getting back to his workout routine. He seems to have a vision that no one else sees… But at least now, people are watching.
So what does the next year have in store for our Pacers? That's right, they're "our" Pacers – we like them now. We've acknowledged that they've got a dynamic burgeoning talent in Victor Oladipo, but if they truly want to contend with the best, they're going to need to round out their team a little better. So what moves should they make this summer?
If they seek to keep their momentum going into the next season, the Pacers will need to figure out what their team identity is. It's not enough to just throw a bunch of All Stars on a team, and expect to win – this year's Thunder squad was proof of that. In order for an NBA team to be successful, they need to know who they are before they make any moves.
This is a team that thrives when people doubt them. They have been underestimated from the get go, and although they are now starting to get some attention, they will continue to be underestimated as serious contenders until the words "NBA Finals" are stitched onto their jerseys. The Pacers have a serious chip on their shoulders, and therefore, I think it's clear who their number one target should be this summer – Julius Randle.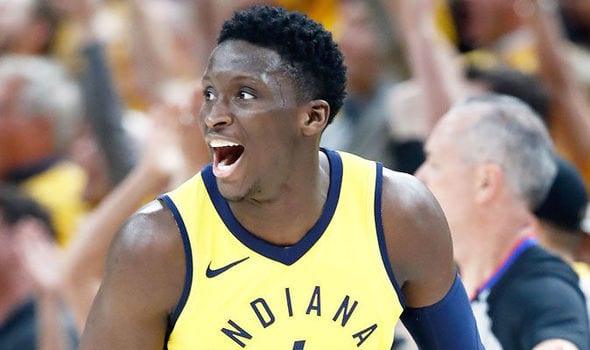 Young, energetic, and extremely rough around the edges, Randle is the perfect fit for this Pacers team. After turning heads around the league when he averaged close to 20 points after the All Star break, he's coming off of a breakout season – and he'll be a free agent this summer. The Lakers will obviously be looking to resign him, but if the rumors are true, they may be a bit distracted with bigger fish, such as LeBron James or Paul George. If that is the case, the Pacers may be able to snatch Randle from right under their noses before they know it.
In addition to his gritty bulldozer mentality, Randle would also work very well with Indiana because of their needs from a positional standpoint. They already have a big man in Myles Turner, but he's a stretch-5 that shoots from the outside. Due to the opposing styles of their respective front court games, Randle and Turner are bound to compliment each other perfectly.
The Pacers are set to have some open cap space this summer, and they probably shouldn't waste it on mediocrity. Teamed up with Randle, Oladipo and the Pacers could potentially do some serious damage next year… and we suggest that you start "predicting" it right now.