Behind every good man is a great woman. We've all heard the phrase before. Without further ado, here are the wives and girlfriends of the National Football League, the women who not only support their player husbands, but embarked on their own successful careers.
[post_page_title]Katherine Webb-McCarron[/post_page_title]
If Notre Dame had been giving Alabama a run for its money back in the 2013 BCS National Championship Game would Brent Musburger have made the comments he did about Katherine Webb?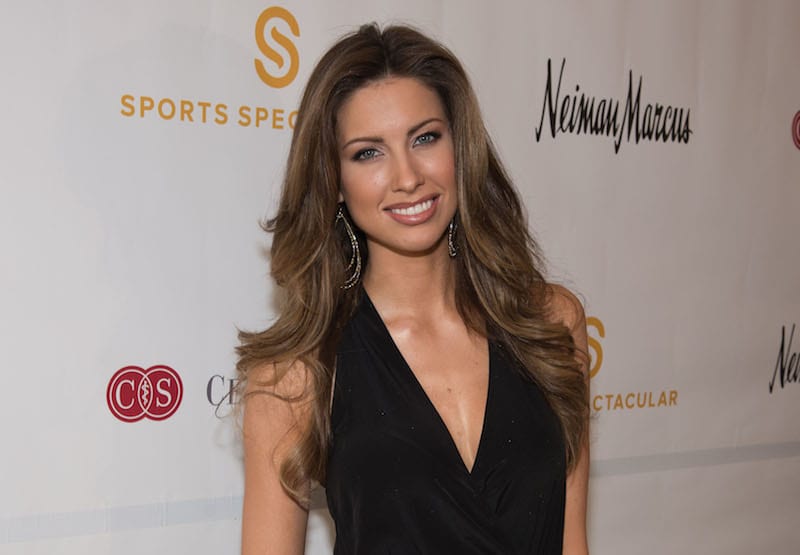 Would the former Miss Alabama winner have ever reached the level of notoriety that she did? Probably not. So, thanks for saying what we were all thinking Brent Musburger. Thanks a lot. Oh–and you are a lucky man, A.J. McCarron, you are a lucky man.
Pages:
Page

1
,
Page

2
,
Page

3
,
Page

4
,
Page

5
,
Page

6
,
Page

7
,
Page

8
,
Page

9
,
Page

10
,
Page

11
,
Page

12
,
Page

13
,
Page

14
,
Page

15
,
Page

16
,
Page

17
,
Page

18
,
Page

19
,
Page

20
,
Page

21
,
Page

22
,
Page

23
,
Page

24
,
Page

25
,
Page

26
,
Page

27
,
Page

28
,
Page

29
,
Page

30
,
Page

31
,
Page

32
,
Page

33
,
Page

34
,
Page

35
,
Page

36
,
Page

37
,
Page

38
,
Page

39
,
Page

40
,
Page

41
,
Page

42
,
Page

43
,
Page

44
,
Page

45
,
Page

46
,
Page

47
,
Page

48
,
Page

49