---
It has been a great year to be a sports fan. NFL fans got to see the Philadelphia Eagles overcome losing a quarterback yet still win the Super Bowl, the city's first ever. The Houston Astros won the first World Series title in franchise history. Golden State won another title, but at least they and the Cavaliers faced some serious competition in the playoffs this time.
But the biggest treat for sports fans this past year had to be the NHL. They got to see an expansion team defy the odds and make it to the Stanley Cup Finals. While it would have been incredible to see them win it, hockey fans were able to witness something even more significant. Alexander Ovechkin and the Washington Capitals finally won the Stanley Cup.
Ovechkin's celebrations since then have been icing on the cake.
As much as sports fans like to witness greatness, most are quick to look past it for something else—next year. Who's going to win it all next year? They want to know. It's too early to accurately judge who is going to look like a contender and who isn't. But that has yet to stop us from propping up teams as contenders for the next season just days or weeks since crowning the current champion.
There is no reason why it should stop us now.
Ovechkin and his teammates may still be doing keg stands off Lord Stanley's Cup. But it is time to take a look at a way-too-early list of contenders for the 2018-19 Stanley Cup Finals. As long as no one loses anyone too important in free agency, these teams will have a shot at winning the Cup next season.
Nashville Predators
To go from winning the President's Trophy to exiting in the second round was a disappointment for Nashville. But fans can rest easy knowing that their team doesn't have to do anything to be a contender again next year. However, to be in a better position to win it all next season, they may want to figure out how to get more offense out of their forwards.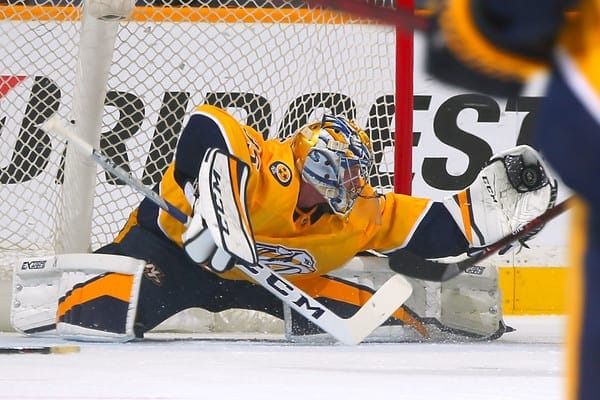 They have a great goaltending duo (Pekka Rinne and Juuse Saros) and one of the best defensive lines in the game. If they stand pat with their roster, they'll be in the mix next season, and it sounds like they might.
"A lot of players expressed to us in the team meeting that they really believed in our team," Predators GM David Poile said. "They loved our team, they thought our chemistry and culture was really good…. I think what they were saying to the GM and coach is they didn't want to see a lot of changes."
Pittsburgh Penguins
When you have two of the best in the business on the team in Sidney Crosby and Evgeni Malkin you are going to be in Stanley Cup conversations. It doesn't hurt when you have Phil Kessel, Patric Hornqvist, and Kris Letang on the roster as well.
But defensive miscues cost them throughout the season and especially in the playoffs against the Capitals. Their top six-defensemen are coming back, but don't be surprised if the Penguins try to find some defensive depth in free agency.
Winnipeg Jets
The Jets have a terrific, talented, young roster that played well throughout the season. But they had the unfortunate luck of facing the Golden Knights in the playoffs. But what may have hurt them, their youth and inexperience, is what will make them contenders next season and in years to come. Guys like Mark Scheifele, Patrik Laine, and Kyle Connor have yet to hit their prime. They are only going to get better in the years ahead.
But where the Jets are going to run into trouble will be the salary cap.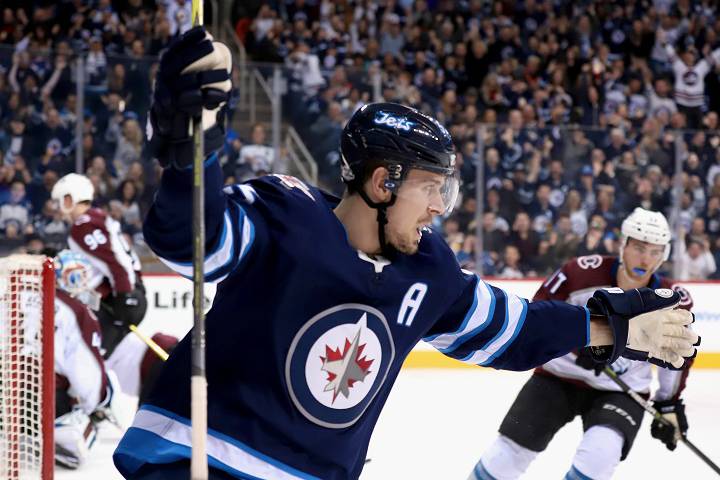 Paul Stastny was a great addition during the season but could be hard to re-sign with the interest he is likely going to generate. Jacob Trouba, Josh Morrissey, and Adam Lowry are restricted free agents. While they don't have to do anything about Blake Wheeler, Patrick Laine, or Kyle Connor this off-season, their future extensions have to be kept in mind.
Tampa Bay Lightning
Everyone knows offense wins games, and the Lightning certainly had plenty of it last season. They led the league in scoring with 3.54 goals a game. But if they were to lose Steven Stamkos or Nikita Kucherov for any reason, the offense would suffer. Defensively, they were not bad either last season (2.85 goals against/game).
So where did things go wrong? They played a team in the conference finals that wanted it more, the Washington Capitals.
If anything, they will try to acquire depth on both sides of the puck, offense and defense, during the offseason. But there is a reason why oddsmakers already have these guys as one of the favorites. They are already pretty darn good.
Los Angeles Kings
The Golden Knights brought their season to an early end. But they should be in the mix once again next year with the talent they have on the roster. With Drew Doughty, Anze Kopitar, and Jonathan Quick leading the way on defense, they will be tough to score on next season.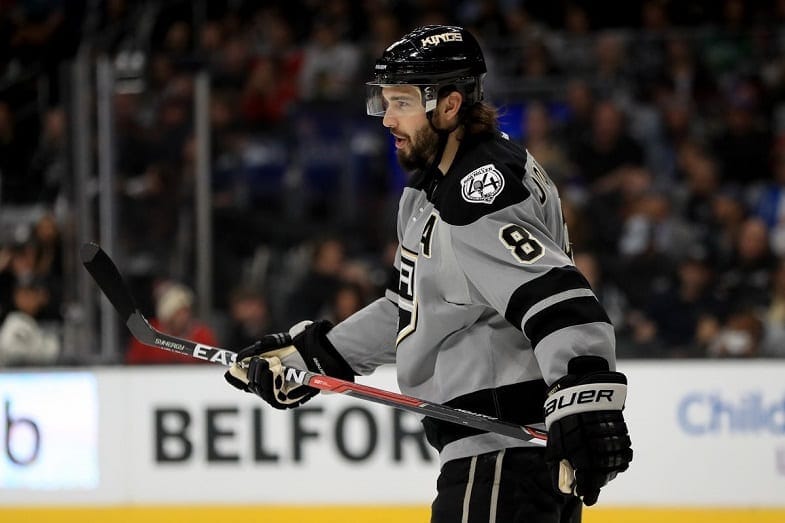 As the league's leading team in possession last season, their early exit was a surprise to many. The Kings could definitely use a little more punch on offense, but otherwise, they have a good team. But with team finishing their season earlier than expected the past two years, it might not be surprising to see the Kings have an active offseason.
Boston Bruins
When you have one of the best offenses in the league (sixth; 3.26 goals/game) and one of the better defenses (fourth; 2.57 goals/game), you should be on the fast track to the Stanley Cup Finals (or at least the conference finals). But they couldn't make it past the second round this year. Why?
They had the unfortunate luck of going up against the best offense in hockey (the Lightning).
Boston has some savvy veterans like Patrice Bergeron and Brad Marchand. They also have a good group of youngsters like Jake DeBrusk, David Pastrnak, and Charlie McAvoy. Should they manage to keep their first line together and if their youngsters continue to grow, they will be in the thick of the hunt next season.
Toronto Maple Leafs
Back-to-back trips to the playoffs are nice. But with a new GM, Kyle Dubas, in charge, just making it to the playoffs will not be good enough. With a lot of salary cap room at his disposal, Dubas will have the means to swing for the fences.
The team has no trouble scoring (3.29 goal/game; third in the NHL). Defensively, they were not terrible (2.80 goals against/game). But to get past the first round and be a real contender, they are going to need to do better.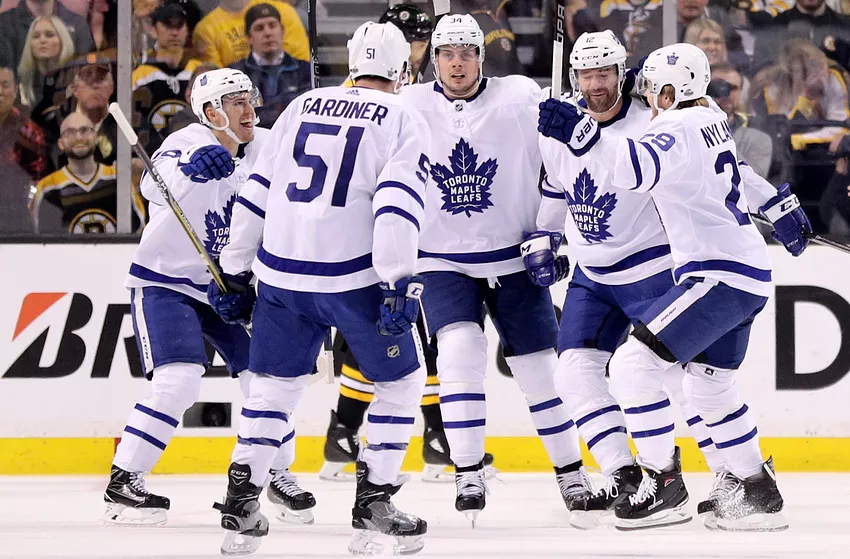 Goalie Frederik Andersen gave up more goals than anyone last season (182). But he also faced more shots than anyone (2211). His save percentage ended up being .918, good enough for 16th. They can try to blame him, but they need to take a harder look at their defense. It wouldn't hurt to acquire a shot-blocking defender that can take some pressure off Andersen.
The Washington Capitals, as defending champions, will be in the mix once again. Vegas will not surprise anyone next season, but the Golden Knights should be in the running once again as well. Oddsmakers have the Golden Knights (10/1) favored over the Capitals (12/1) — so far.
But the offseason has barely begun. A lot can happen from now before next fall.