---
To some fans, football is football. They like to watch whatever college football games are on Saturday and then whatever games are broadcast in their area on Sunday. Those fans don't necessarily like one over the other. They enjoy both and look forward to the college season starting just as much, if not more, than the NFL season.
But some football fans can't stand the NFL game. They think it is over-coached, the players are overpaid and the games just don't matter as much. An NFL team could start the season with a 3-3 record (like the Seattle Seahawks during the 2014 season) and still become the world champions.
Lose one game early on in a college season and a team can recover and have a shot at the national title (like Alabama did in 2015). Heck, a college team can lose one late in the season and still have a shot at the title (like Alabama in 2011).
But no matter how hard they tried and how well they played down the stretch, Penn State and Oklahoma could not overcome two early season losses.
With only 11 regular season games (not including conference championship games), each game means a lot more to a college team than any of the 16 regular season games played by NFL teams.
Many college teams will schedule soft opponents to start the season so that they can work the kinks out. However, in doing so, teams take a big chance on losing to someone they shouldn't—which can kill a championship run before it starts.
So, they protect their teams by scheduling weak teams to start the season. But there are some who take a bolder approach. Rather than work their way into championship form, they aim to prove they are in it when the season starts.
In Week One of the 2017 College Football Season, there are only a couple of games with serious CFB Playoff implications.
No. 11 Michigan (-4) vs. No. 17 Florida (Saturday, September 2 @3:30 PM ET)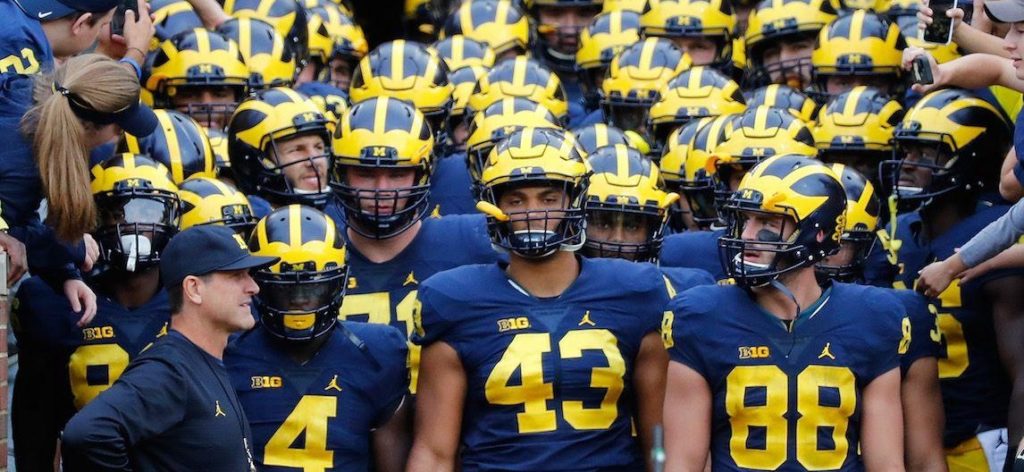 Michigan has a good quarterback in returning Wilton Speight and an excellent offensive line, but the Wolverines will need some inexperienced wide receivers to step up and become playmakers sooner rather than later. Last season's top three playmakers are gone, and someone will need to fill the void. Having a good running game will help take off some of the pressure to produce immediately.
But where the Wolverines could really be in trouble is on defense. Yes, last year's squad was tremendous, but they only have one returning starter. The success of the defense is going to depend almost entirely on the quality of Michigan's recruits (which happen to be among the best in the country) and the coaching staff. Can they get these kids ready?
Luckily, they will have a chance to work out some kinks against a terrible offense. Florida's offense was awful last season. However, this season could be different. The Gators haven't had a good quarterback in years. But this season they might have two—former Notre Dame quarterback Malik Zaire and Feleipe Franks.
Either of those quarterbacks paired with a corps of talented receivers and running backs should give Florida its best offense in years. That is if the offensive line can gel and become more reliable than it was last year. Franks will lead the Gators offense against Michigan this weekend.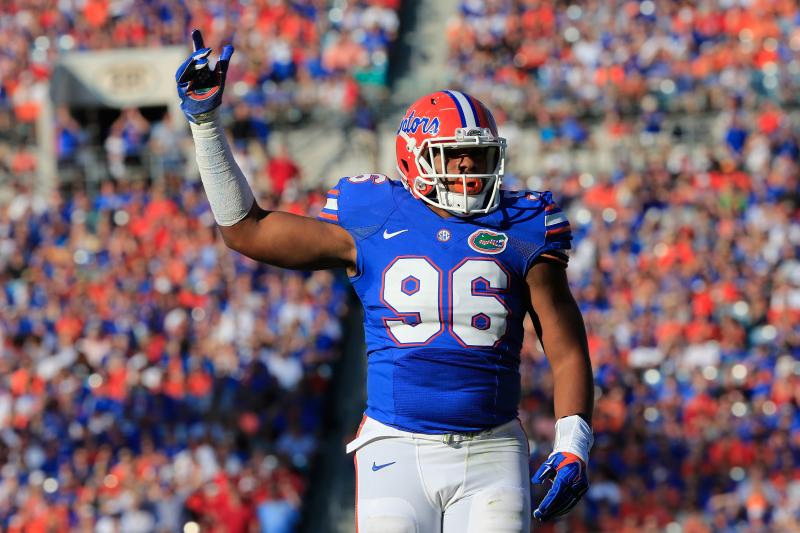 It may need to as the defense works in some new guys up front and in the secondary. They will need the linebackers to carry the unit as much as possible while the front four and secondary get acclimated to the game.
A win for either team will establish it as a force to be reckoned with this season, but will not necessarily make or break their playoff chances. Should Michigan win and be undefeated when it plays Penn State on October 21, they will be in a position to move into the top four with a win over the Nittany Lions.
So—who will win?
Florida's offense will be much better than it was, but it will not be good enough to make much of a dent in the Michigan defense. Jim Harbaugh may be fielding almost an entirely new defense, but with how he recruits, the talent will be up to the task.
Michigan will cover the spread.
No. 3 Florida State (+7) vs. No. 1 Alabama (Saturday, September 2 @ 8 PM ET)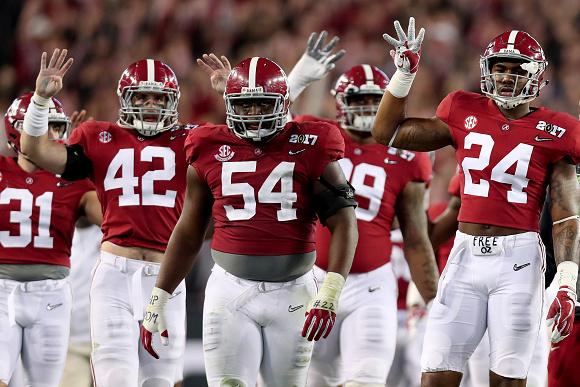 If you want to make a statement coming out of the gate, then why not take on the top dog? That's what Jimbo Fisher is trying to do. But does he have the team to do it? He has a solid quarterback in Deondre Francois, but he'll need some new receivers to step up quickly along with a replacement for Dalvin Cook.
They have some good candidates hoping to get a shot in the backfield. But they will be hard-pressed to run through Alabama's defensive line without some help from their offensive line. The Seminoles o-line will have no room for error with the Alabama front seven. They will certainly have to step up their game to get the running game going and keep Francois upright.
The Alabama front seven will certainly do whatever it can to make the day a long one for Francois. The unit lost some starters to the NFL, but no one collects stud defensive players quite like Nick Saban. Alabama's pass rush and run defense are going to be as brutal as ever.
Alabama will make it hard for Florida State to do anything on offense. But the Seminoles secondary will return the favor for Jalen Hurts. Hurts' downfield passing game was his weakness last season. Even if he did get better during the off-season, Florida State's secondary is one of the best in the country. It will not be easy to throw on them.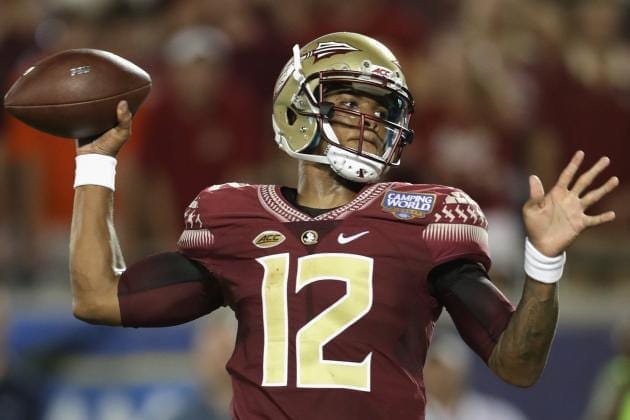 Where this game will be won is where every game is won—in the trenches. Alabama's offensive line is just as massive and talented as ever. Behind them will be some hard-hitting, talented running backs ready and raring to go—and they will. Florida State's front four will give them a good fight. But expect the Alabama running attack to take this game over in the second half.
Alabama will easily cover the spread. Expect them to win by 14.