---
We might be looking at two of the strongest back-to-back NBA drafts in decades. The 2017 draft class was hyped for years, and even with a few of its projected leaders not yet making a pro impact (such as Harry Giles due to injuries and Miles Bridges due to his decision to return to Michigan State), it's living up to expectations. But the prospective 2018 class has started to look – possibly – just as strong.
There are a lot of interesting names in this class and we'll talk about them as we get closer to the NBA draft. The story right now, however, is Oklahoma freshman Trae Young, who's yanked the spotlight away from bigger and better (or so we thought) prospects. Leading the nation in scoring and assists, Young is drawing all kinds of lofty comparisons – most notably to Stephen Curry. He's transformed himself from a mid-level, possible one-and-done prospect, ranked 23rd in his class by ESPN, to a likely top-10 pick – and, if he keeps up his current level of play, possibly top-three.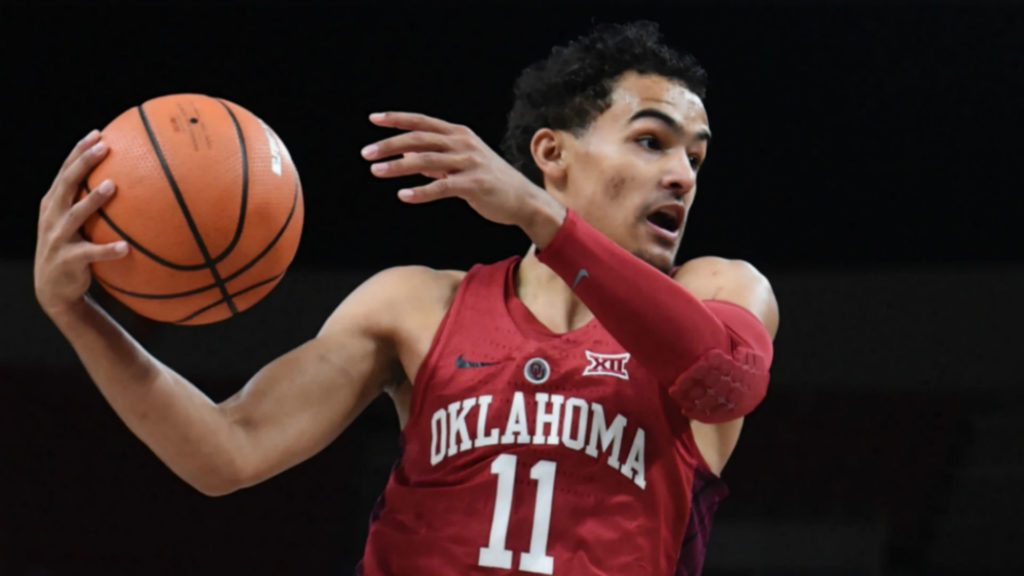 Young is a fascinating prospect because he is at once so unconventional and so dominant. He looks somewhat slight, yet isn't really any smaller than several perfectly effective NBA guards. As a distributor, he might remind you of a more explosive, slightly insane Tyus Jones (though Jones has been plenty explosive himself lately). As a shooter, he can't yet be compared to Curry, but that doesn't mean he isn't the kind of long distance bomber that can get an NBA scout salivating. If picked in the top-five, he'd be the shortest pick in that range since Kyrie Irving in 2011. But with the modern NBA's focus on space, sharing, and three-point shooting, is any GM going to be particularly comfortable passing on him? Would you want to draft even a sensational big man in 2018 if you knew you were passing up on a potential hybrid of Curry, Irving, and Steve Nash? (I know that's pretty dramatic, but so are this kid's numbers, so here we are.)
There's absolutely no telling how this plays out. But since it's a little too early to make real draft projections anyway, I instead wanted to look at some of the best potential fits for Young among likely lottery teams.
Orlando Magic
This is the first team that jumps out, because the Magic have needs everywhere and have focused largely on trying to improve the frontcourt of late. That said, the Magic's backcourt isn't a total disaster. Elfrid Payton is no star, but he's not a bad player, and he's arguably having his best season. Payton drives a fairly unselfish offense in which five guys are averaging three or more assists, resulting in the Magic actually being ninth in the league in this category (23 assists per game). This team doesn't need a player like Young as badly as it needs a few other pieces – and I'm not sure you can play Payton and Young together much at all.
That said, adding Young to an offense that's already inclined to move the ball a lot, and which wants to be shooting threes (the Magic are 22nd in 3-point percentage but 13th in attempts) is definitely interesting.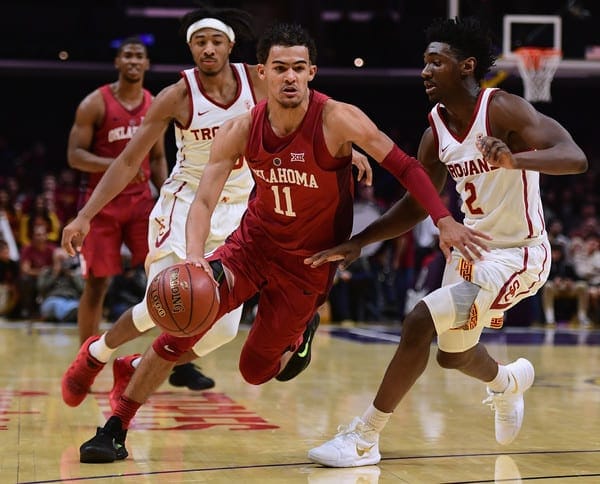 Atlanta Hawks
The Hawks are an all-out disaster in the early stages of a full rebuild, and point guard is the one position they might have figured out. Somewhat quietly, because only seven people watch the Hawks, Dennis Schroder is having a very strong season, averaging close to 20 points and 6.5 assists. Schroder is still only 24 years old and could still get better, meaning he may be a real building block. Furthermore, the Hawks are actually pretty good at the things Young does best. They're miraculously fifth in the NBA in assists per game, seventh in 3-point percentage, and 12th in 3-point shots made. That might just be what happens when you entrust even the league's worst roster to a Gregg Popovich disciple.
The reason this could still be a fit, however, is that Atlanta basketball is apparently no draw whatsoever. The Hawks rank dead last in the league in attendance, and Young – if he turns into the player we're all starting to hope he could be – would put people in seats. It would be an incredibly bold move, but trading Schroder for a rebuild asset and starting fresh with Young could spice things up in Atlanta.
Chicago Bulls
 Nikola Mirotic may have singlehandedly ruined the Bulls' shot at a top-three pick by making good on his one-time "best player in Europe" potential for a few weeks. Still, if NBA GMs are ultimately scared off by Trae Young's relative lack of size, or are too tempted by other great prospects, Young could land right in the sweet spot for Chicago on draft night. In that case, the Bulls should consider biting.
Kris Dunn has been much improved from his rookie campaign, resurrecting the defensive prowess he showed at Providence, showing an ability to get to the rim, notching over six assists per game, and even shooting a not-completely-disastrous 3-point percentage. But if Chicago wants its best guard since Pre-Periodic Vanishing Acts Derrick Rose, Young may be the guy. It's at least worth seeing if he and Dunn can form a weird, complementary (if somewhat undersized) backcourt; it's easy to imagine Young ultimately thriving in Chicago. That said, if the Bulls do earn a top-five pick, they'd probably be better suited filling their need for a good young big man and picking up Deandre Ayton or Marvin Bagley III.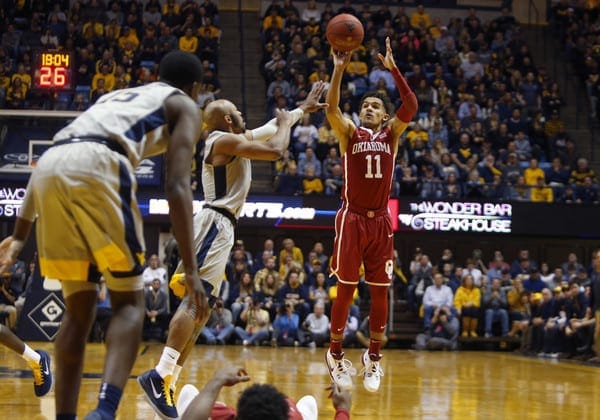 Phoenix Suns
This is the one I really love. Having finally dealt Eric Bledsoe, the Suns are working with a point guard rotation of Tyler Ulis, Brandon Knight, and Isaiah Canaan – none of whom should really be starting for an NBA team. With this rotation, the Suns are 28th in the league in assists per game (20.7). They also happen to be a dreadful shooting team. Despite having one of the league's most exciting young scorers in Devin Booker, the Suns are 29th in 3-point percentage (33.9%) and 23rd in 3-pointers made (9.0).
Trae Young could fix a lot of these problems and become the Steph Curry to Booker's Klay Thompson. That's not a suggestion that they would be as good, but they'd certainly be the closest duo in the NBA to approximating the style of Golden State's now-legendary backcourt. Josh Jackson, meanwhile, still has the athletic ability to become a legitimate defensive force in the league, even if his rookie campaign has thus far been a disappointment. With Young in the fold Phoenix could abruptly transform from a somewhat directionless team to one of the most exciting young rosters in the league. They should do whatever they have to (save dealing Booker, Jackson, or T.J. Warren) to get a shot at Young on draft night.