---
Few things in sports are easy. For years, the Los Angeles Rams and Jacksonville Jaguars have been doing the one thing that comes easiest to athletes at every level of competition—losing. The Rams haven't had a winning season since 2003 when they went 12-4 and had Marc Bulger at quarterback. Jacksonville's drought hasn't been as long (2007), but still it's been a while.
Both teams have been bad for well over a decade. But this season, it all appears to be coming together. They aren't being blown out anymore. Instead, they are the ones dominating opponents and winning games.
They have both been at or near the top of their division all season. The last time the Jaguars won a division title they had Mark Brunell at quarterback, and they played in the AFC Central. The Rams still had Kurt Warner on the roster, but Marc Bulger was the starter (2003).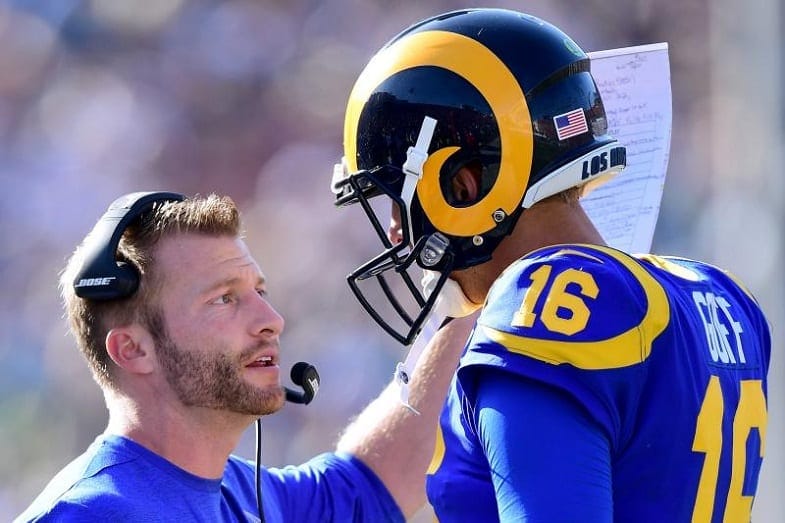 As nice as winning this season will be, there is a loftier goal fans should have in mind—sustained success. Yes, they want the team to be good this season. But how nice would it be to be good next season and for years to come?
To tell whether that can happen, one question needs to be asked.
Who's built to last?
Of course, if we are talking about a team or teams built to last, they have to be talented, winning teams. Otherwise, what you have is something that is not worth maintaining but is still a work in progress.
No team is ever truly complete, but for the time being, the Jaguars and Rams appear to be talented winning teams. Neither has been perfect, but they have won more than they've lost (each has a 7-3 record). However, winning doesn't necessarily equate to having talent. Plenty of bad teams have gotten lucky and won more games than they should have.
But, if you put much weight in stats, then the Rams and Jaguars appear to be incredibly talented.
Under the guidance of new head coach Sean McVay, the Rams offense has gotten much better. After being the lowest scoring offense in the NFL last season, they have become one of the highest scoring this season (30.3 points/game). The defense has made a significant jump compared to last season as well (from 25th; 25 points/game to No. 6 in points allowed; 18.6 points/game).
Jacksonville was one of the worst teams in the game for years. They've shown promise on both sides of the ball, but can't seem to get the job done consistently. New head coach Doug Marrone has the team playing better than it has in quite some time. Their defense was already good, but it has jumped to the next level and become the best– at least so far (No. 1 in points/game allowed; 14.1).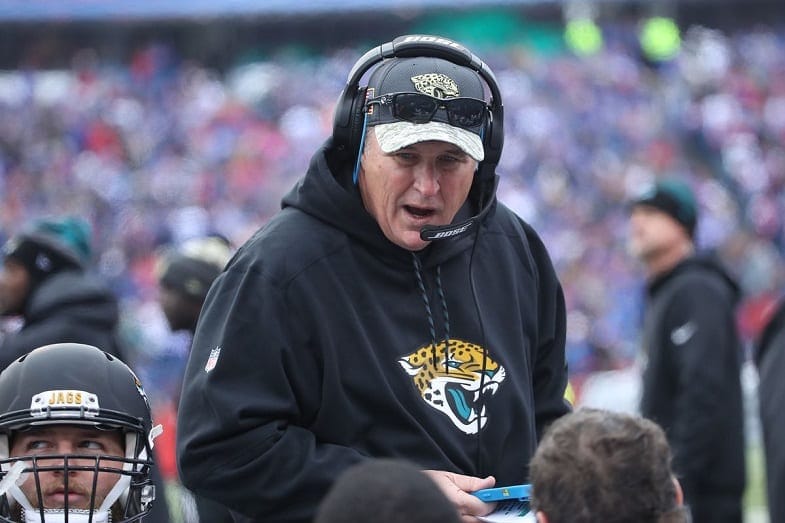 On the offensive side of the ball, there is still at least a huge question mark at quarterback. Even with Blake Bortles's shortcomings, the unit is doing well this season (No. 8 in scoring; 24.3 points/game).
So, it is safe to say that both have talented, winning teams. But which one is going to be a flash in the pan and which is ready to compete for years to come?
What it takes
From a coaching standpoint, the Jaguars and Rams are both in good shape. Doug Marrone appears to have what it takes to be a good head coach in the NFL. Sean McVay has been up to the task despite being just 31-years old. It doesn't hurt that he has one of the best defensive coordinators in the business running his defense (Wade Phillips).
If the Jaguars and Rams are going to remain competitive beyond this season, they will need a core group of talented players at key positions. That way, they know what they have in the more critical aspects of the game. It will be up to McVay and Marrone to make sure the role players filling out the rest of the positions are up to the task.
So—does each team have such a core group?
In today's NFL, it gets harder and harder each year to resign every guy you want to keep.
The Rams have 39 players on their 2017 53-man roster under contract next season, and 28 under contract through 2019. With $48 million in cap space next year, the odds are good they'll be able to sign their key free agents (i.e., Trumaine Johnson, Sammy Watkins, Connor Barwin, etc.).
They'll have a couple of years before they have to worry about extensions for Todd Gurley or Jared Goff.
Most of their current players are coming back for at least the next two years. But if the front office can continue to draft well and pay the right guys, the Rams should be in good shape beyond the next two seasons. They have the cornerstones in place and the second youngest roster in the NFL (25.09).
They are built to succeed now and for the next few years or more depending on how well the front office does its job.
Jacksonville has one of the younger rosters in the league (seventh at 25.64) as well. Like the Rams, most of this year's team will be coming back next year (40 will be under contract still) and 28 in 2019. Many of them are on the defensive side of the ball where the team has spent a fortune in free agency the last few years.
Therein lies a potential problem for the Jaguars. Jacksonville's success is predicated more on their defense than offense. But since they picked up most of their defense via free agency many of their best players are a little older. While that means nothing for the immediate future, the older a player gets, the quicker he breaks down and gets hurt.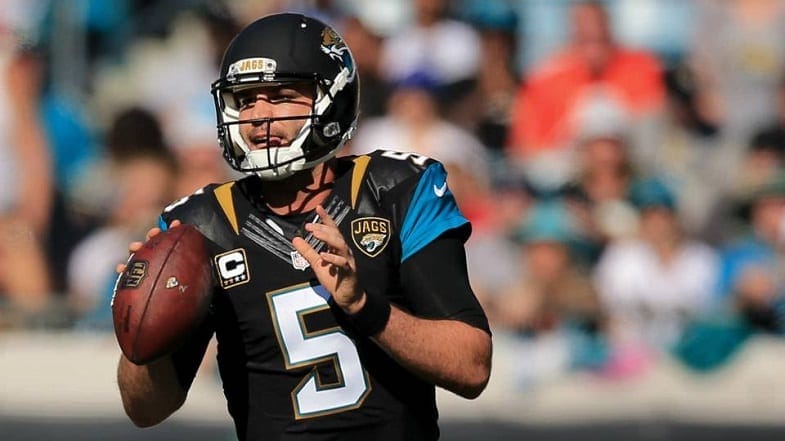 More importantly for the Jaguars is their quarterback situation. Blake Bortles has had a great season, but he's had more bad ones than good. This season they are figuring out how to get by despite him, and occasionally he even makes a play. They exercised his fifth-year option for next season, so they are stuck with him (for now).
In conclusion
The Rams appear to be on the right track for success now and in the future. They have a young, talented roster and a head coach that has done a great job (so far) of putting all the pieces together. But the Jaguars are a different story. While the defense is young right now, it will not be in a couple of years.
Jacksonville's window is going to be the next couple years while the defense is young and healthy. It's just a shame that they may be stuck with an inferior quarterback. Defenses have led teams to Super Bowls in the past, but those units were legendary.
Is Jacksonville's? Fans with Super Bowl dreams are hoping so.