---
Tiger Woods will go down in history as one of the greatest golfers to ever play the game. Some would even say the greatest to ever play the game. His list of accomplishments is impressive and many credit his sustained level of excellence during his prime for bringing more attention (and sponsors and money) to the game.
But he hasn't been 'that' guy for quite some time. Around the time his marriage fell apart, his game did the same. He managed to regain it for a short time, but injuries took it away again.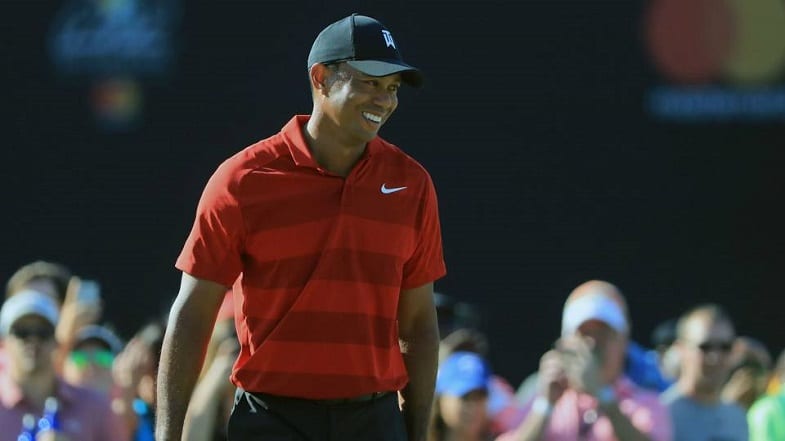 However, since finishing the Valspar Championship tied for second a few weeks ago, many in the golf world have begun acting like the old Tiger is back. They say they know he isn't 'that' Tiger anymore. But then they act like placing second at a tournament in Florida means he can win on the biggest stage in golf, at Augusta for the Masters.
The oddsmakers even made him the favorite to win (8:1).
But why? He hasn't won a tournament since 2013 (the WGC-Bridgestone Invitational). The last time he played at Augusta was in 2015 when he tied for 17th.  Of his last 12 rounds, six have been 70+ and six in the 60s. It's only been about a month since he failed to make the cut at the Genesis Open after going 6-over in the first two rounds.
Yes, he is playing well at the moment. But is he playing consistently well? If you only look at his last three tournaments, he is. He finished the Honda Classic in 12th (Even), the Valspar Championship tied for second (9-under), and the Arnold Palmer Invitational in fifth (10-under).
But if you go back three more tournaments, the story changes. Tiger failed to make the cut at the Genesis Open (6-over after two rounds) last month. In late January, he didn't crack 70 once and finished the Farmers Insurance Open tied for 23rd (3-under). While he finished the Hero World Challenge in early December tied for ninth (8-under), he had three rounds in the high 60's and a 75.
So why on Earth are so many people jumping on the Tiger Woods bandwagon?
It's not like he's finished first and second in his last two tournaments like Justin Thomas— who also happens to be the No. 2 ranked golfer in the world. He hasn't finished in the top ten in 13 of his last 15 tournaments like Justin Rose. You could also say Tiger isn't exactly a youngster anymore at the age of 42.
But his odds (8:1) are better than Rory McIlroy's (9:1) even though McIlroy just won the Arnold Palmer Invitational. They are better than Dustin Johnson's (12:1), and he's the No. 1 ranked golfer in the world. Phil Mickelson, like Tiger, has been playing exceptionally well of late, but his odds to win are 16:1 (odds according to Sportsbook.ag as of 3/24).
A few weeks ago, Tiger was a 20:1 favorite to win at the Masters.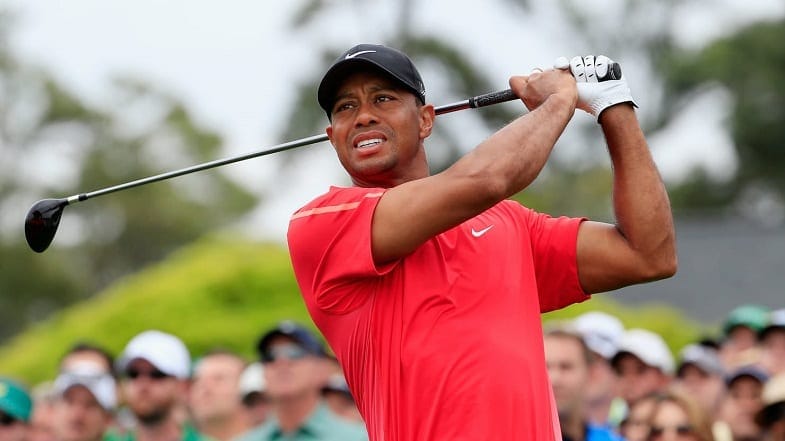 It doesn't make sense. If he had won the Honda Classic, Valspar Championship, or Arnold Palmer Invitational maybe it would. But he didn't. He was never really in contention at the Honda Classic. The Valspar Championship was a good one for him. But while he was in the running at the Arnold Palmer Invitational, it was a mistake late in the final round that cost him (along with McIlroy's incredible finish).
So why all the love?
The answer is actually pretty easy. Odds are often dependent on the preference of those placing the bets. If a lot of money comes in on a certain golfer, the odds will be adjusted accordingly. Which means credit goes to those betting on him; so we ask, why, at this moment, do people think he is going to win at the Masters?
That answer is also easy. It is due in small part to how well he has played at Augusta in the past (four wins, 13 top-10 finishes in 18 appearances). He knows the course. While there have been a few changes since he last played it, he is taking a couple of weeks before the tournament to re-familiarize himself with the lay of the land.
"I need to go take a look at it," Tiger said of the course. "I haven't putted on bent grass in two years. So this is going to be new to me. Playing on rye like that, overseeded rye, different spins that we're going to encounter there…. I'll figure out what wedge system I want to use for that week, what bounce system, get used to those bunkers, sand's very heavy, thick. So just have to do a little bit of work."
The more significant part of the answer is this— the Tiger Woods bandwagon is filling up because his story is the kind of story we love. We love to see people rise above their circumstances. It's why we tear up at every hard luck story on American Idol. It's why we cheer for guys like Nick Foles and Case Keenum.
We love a good dramatic story with a happy ending. If there is an injury involved in the story along with some personal demons, it's even better.  That way, not only does he have to overcome the physical odds, but he has to overcome the mental ones as well. The kind of internal strength and perseverance that it takes to overcome both is the kind of story people love.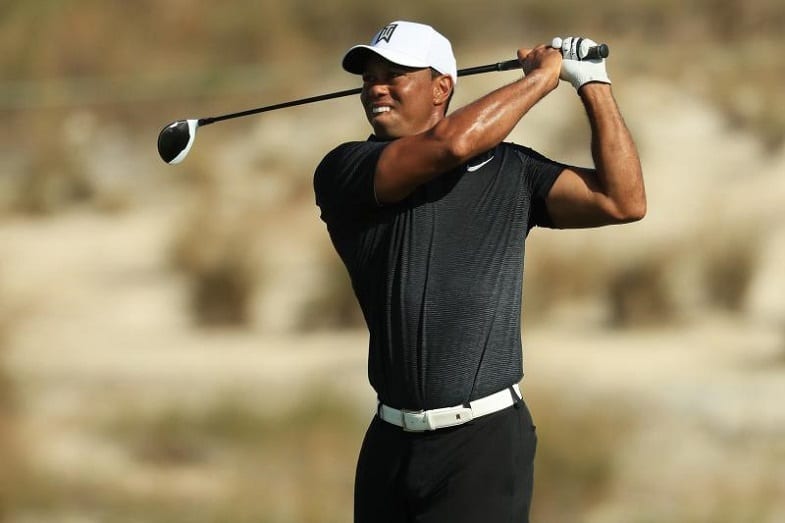 Disney spends millions to tell such stories.
Tiger has certainly had some physical issues since his fall from grace. The mental ones have been well-documented as well. As far as we know, he's defeated them both. All that is missing from his story is the return to his former glory.
He can do that with a win at the Masters.
But can he really do it? Well– he is hitting the ball well and making good decisions; well enough to be a competitor in recent weeks. Throw in a few more clutch shots like the ones that made him famous, and he goes from being a competitor to a tournament winner.
Yes, his errant tee shot on the 16th hole during the final round of the Arnold Palmer Invitational was reminiscent of the Tiger fans have been seeing the last few years.
But that just adds to the greatness of the story. We can see the former champion trying to break out. But the ghosts of injuries and past mistakes are still present.
When he finally puts the ghosts to rest at Augusta, we will all cheer as we proclaim how we knew he could do it all along.