---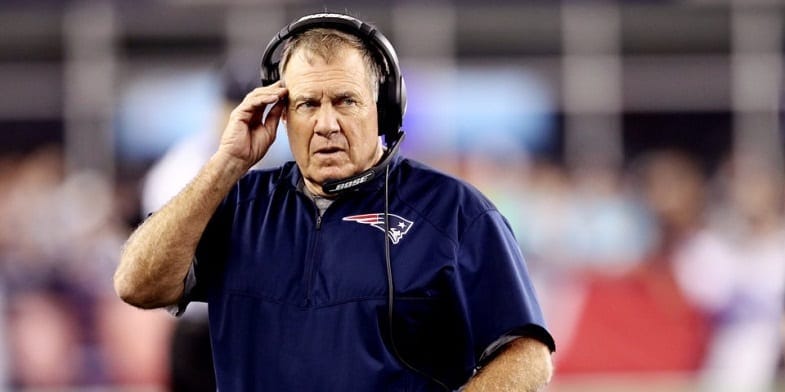 The New England Patriots are arguably the greatest dynasty in the glorified history of the NFL. While there have been other teams that have won several championships in succession, no other franchise has been this dominant for so long.
Honestly, if you're not a fan of this team, you're probably tired of seeing them in the big game every year (or every other year). That's why they have become so disliked across the league. People love underdogs. They embrace change. And they definitely don't like having to annually play for second-best.  
The reality is that Bill Belichick and his poster boy quarterback Tom Brady are making history. In today's NFL, which encourages parity through strict salary caps and the NFL draft, it is nearly impossible to keep talent on a roster and remain dominant for more than a few short years. That's what makes this organization so special. It just seems that no matter what happens, and which players leave the team, they just come back even stronger the next year. Nothing can stop them. 
But will this still be the case when Tom Brady decides to hang up his cleats? Will Belichick still be able to dominate the way he does now? 
Brady recently sat down with moderator Jim Gray to discuss his plans for the future. Among other things, Brady was asked whether he feels Bill Belichick and Pats owner Robert Kraft appreciate him, to which he answered: "I plead the Fifth!" He continued his response, saying:
"Man, that is a tough question. I think everybody in general wants to be appreciated more in their professional life, but there's a lot of people that appreciate me way more than I ever thought was possible as part of my life. You have different influences in your life and the people I work with, they're trying to get the best out of me. So they're trying to treat me in the way they feel is going to get the best out of me, and I've got to get the best out of myself."
Whether you like Brady or not, you almost have to respect his game. Forget the stats for just a second. If you've watched him play at all over the course of his illustrious career, you know that he is a winner. A true competitor, who never gives up and somehow always find the drive and motivation to get more. One more Super Bowl run. One more championship.
So while the Pats seem to move forward following the losses of many great players, Brady's inevitable departure is a whole different beast. You just can't teach his winning attitude and fearlessness in the face of defeat. The guy is so clutch, that it seemingly takes a fiery pass rush to defrost the ice in his veins.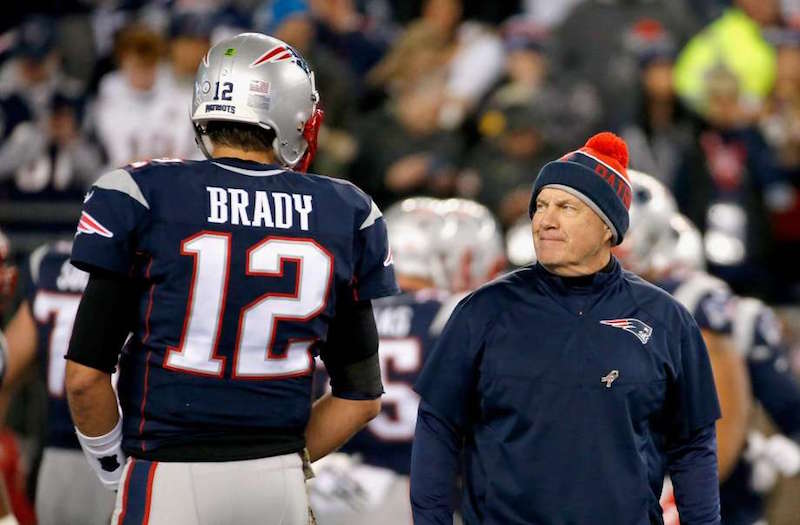 Since being inserted into the starting lineup early in the 2001 season, Brady has only missed a total of 19 games. The vast majority of those games (15) were in 2008, following a week one ACL tear that put him on the sidelines for the remainder of the season. Brady also missed four games to start the 2016 season, after being suspended by the league in response to the Deflategate ordeal.
So how did Belichick's teams perform in those Brady-less games? In 2008, the Pats had no choice but to proceed with backup QB Matt Cassel, who still managed to guide the team to a 11-5 record. In Brady's four missed contests in 2016, the Pats had ample time to prepare, so they were able to get Jimmy Garoppolo ready for the season. He helped the team win their first two games of season, before going down halfway through Week 2 after injuring his shoulder. Belichick was forced to quickly prep then rookie Jacoby Brissett for the next two games without Brady, managing to split them on their way to a 3-1 record.
Overall, Belichick has fared well without Brady, going 14-6 in his absence since 2001. The thing to consider is that these were short-term solutions, where the team had to play at a very high level just until their future Hall of Fame QB returned to the field. It will likely be a different situation when Brady hangs up his cleats and the Pats will have to find their quarterback of the future.
Belichick has undeniably instilled a winning formula in New England. His players know what the organization's goals are on a yearly basis. It's always Super Bowl or bust in Foxborough.
But without hope, none of that would translate to the field. Brady is the one who gives them that hope. Just knowing that he can lead them to the promised land, is enough to infuse confidence and a winning attitude in that locker room. In the end, Brady is the one who steps onto that field each week. He is the one leading the team in the huddle, and guiding them to multiple championships during his illustrious career. 
For reference, take a look at a less glamorous time in Belichick's career, when he took over as Head Coach of the Cleveland Browns in 1991. The Browns had a 3-13 record in the season prior to Belichick's arrival. In his first season on the job, the team slightly improved their record to 6-10, followed by two consecutive 7-9 campaigns. In his fourth year with the team, the Browns finally had a winning season at 11-5, and even winning a playoff game (against the New England Patriots). In 1995, the Browns returned to their losing ways, going 5-11, ultimately leading to Belichick's termination. It's not so easy to build a dynasty, when you don't have arguably the best quarterback in the history of the game on your roster.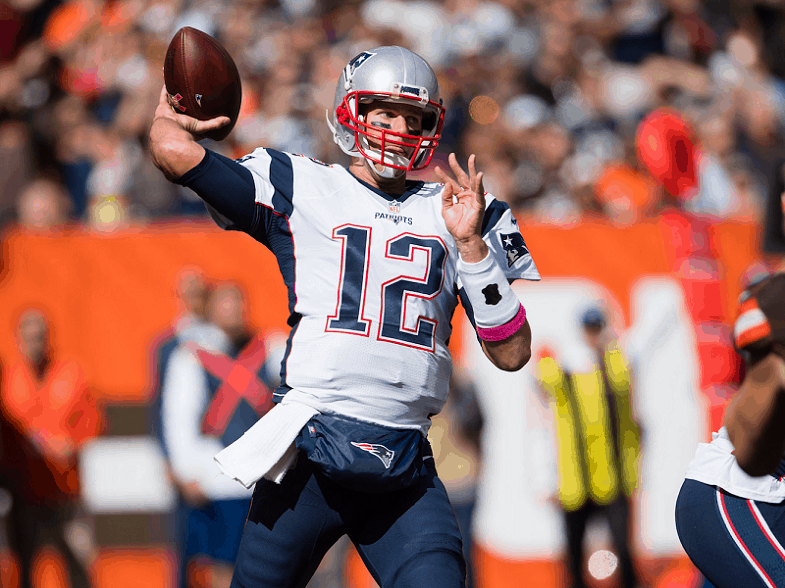 Like all other NFL quarterbacks, Brady has had to adjust to many personnel changes on his team. That entails putting in the time to work with his receivers during the offseason, building rapport and working on their timing. But each year after losing various players, the Pats seem to not miss a beat on offense. Brady always has his teammates ready to play.
In Brady's first years in the league, he played more of a game manager role, leaning on a strong defense to guide the team to victory. Players like Tedy Bruschi, Rodney Harrison, Richard Seymour, Willie McGinest, Ty Law, and Ty Warren, presented a very talented defensive unit that kept the Pats competitive in most games. Brady wasn't asked to carry the team on his back, which made it easier for him to improve and get to where he is now.
Once the core of this defense was dismantled, either due to retirement or natural player turnover, the Pats changed their strategy and made Brady the focus of the team's identity. He obviously has stepped up to the challenge, consistently fielding one of the top offenses in the league each season. For a coach who is considered a defensive mastermind, his team's offense has actually masked much of the defense's deficiencies in recent years. The Pats can thank Brady for that. 
After trading Jimmy G to San Francisco last season, they no longer have a competent replacement for Brady on the current roster. If Belichick plans to maintain this dynasty beyond Brady's career, he will likely need to rebuild the team on the defensive side of the ball. That will be his only chance to continue his winning ways. And he likely shouldn't be benching his top defensive players in the Super Bowl (Malcolm Butler) if he wants to win the game. 
Hall of Fame quarterbacks are a luxury most NFL coaches don't have. While Belichick is a brilliant of a coach and way too prideful to let this team fall apart, my bet is he struggles to maintain his winning ways without Brady at the helm, making him look so good.