---
The NFL is full of intriguing headlines, and it doesn't appear to be slowing down anytime soon. With the trade deadline approaching on October 30th, the Dallas Cowboys pulled the trigger on a deal that acquired the services of wide receiver Amari Cooper from the Oakland Raiders, in exchange for a 2019 first round draft pick. This marks the second major trade for Raiders head coach Jon Gruden over the last two months. The first of course, was the notoriously questionable decision to trade former Defensive Player of the Year Khalil Mack to the Chicago Bears.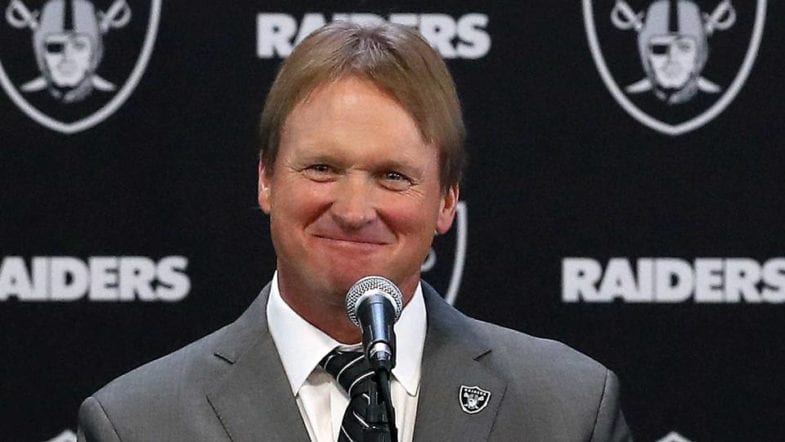 But this deal is very interesting on many levels. The Cowboys are currently 3-4, but are only two games back of first place Washington in the division race. The NFC East remains wide open, and Jerry Jones is proving he is in win now mode (as he pretty much always is). In an effort to make the playoffs this season, the Cowboys made a strong move to shore up what is likely the team's most glaring weakness. Aside from rookie wideout Michael Gallup, this team is really lacking in this department, and the acquisition of Cooper could go a long way in helping them take down their division rivals.
Meanwhile, Cooper has been in a major downturn in his career for the last two years. After getting off to a hot start and looking like one of the most promising young receivers in the entire league, he has really struggled with drops and getting in sync with quarterback Derek Carr. Cooper had eclipsed the 1,000 yard receiving mark in each of his first two seasons as a pro. But last year, he finished his third season with just 680 yards. He did see an uptick in touchdowns, with seven total on the year.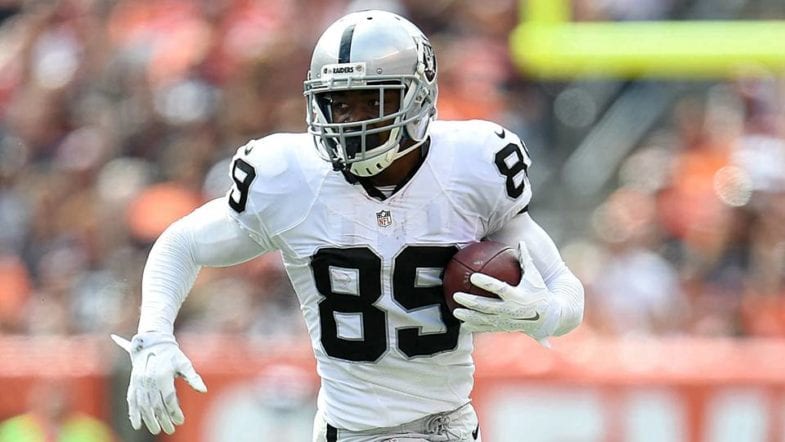 Through the first six games of the 2018 season, Cooper has just 22 receptions for 280 yards and one score. Following a pedestrian 2017, those numbers became worrisome for the rebuilding Raiders, who felt that piling on an additional first round pick would be better than working on improving the highly talented Cooper. Unlike the Khalil Mack trade to the Chicago Bears, there is some logic behind this move for Oakland, who is going nowhere fast this year. They now have three first round picks in next year's draft, with another two first round selections in the 2020 draft. If they use these pick wisely, either in selecting the right players, or for trade capital in future deals, it could turn out fine for this franchise, who is leveraging its present for its long-term future.
Cooper himself is looking for a way to become relevant again. After last year's decline was attributed to Michael Crabtree hogging targets and red zone looks, this year there simply is no reason for him to continue his struggles with Crabtree no longer on the roster.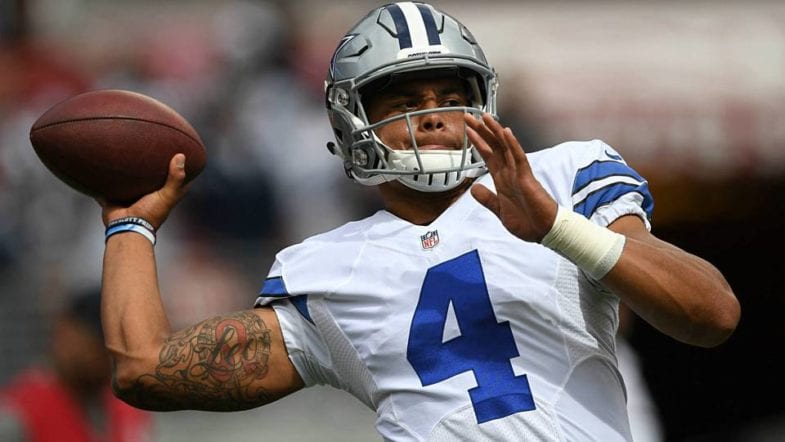 Perhaps a shift in scenery will help to get Cooper back on track. He has certainly flashed his incredible playmaking abilities at various points in his career. Can he get on the same page as Dak? Could the presence of an elite running back like Ezekiel Elliot free up the space for him in to run routes against opposing secondaries? 
One thing is certain – the Cowboys didn't just give up a first round pick, simply to let Cooper be just another guy on this offense. Dallas will certainly attempt to make him an integral part of their weekly attack.
Ultimately, this could be a trade that works out for everyone. It is highly dependant on the performance of Cooper going forward, as well as what the Raiders end up doing with their latest draft pick. If Cooper gets back to his former self, he and the Cowboys are both winners of this deal. Oakland meanwhile, will need to wait longer to see if they can use this pick to improve their roster long-term. But the way they were using Cooper, and as poorly as he has played to this point, they really didn't have much to lose, particularly in a lost season.