---
Olympians are renowned by their respective countries, and the world, as being some of the best athletes in their sport. But, what happens when they go for "golds" in different seasons? When Olympians take on multiple events, it's enough to draw the attention of their global audience. Some athletes push this to the max and compete across the games, from Winter to Summer, and vice versa. Here are a few Winter Olympians with cross-seasonal sites for the 2020 Tokyo Games:
Shaun White
In 2016 the International Olympic Committee voted to add skateboarding as one 18 new events to grace the summer stage. USA Snowboarder Shaun White is known for his unparalleled success in his sport, winning his third gold medal in the 2018 Winter Games. Unbeknownst to most, White's debut sport was actually skateboarding, which earned him a name in the extreme sports world. Trading it for a life on snow, White now gears up to get back to his roots with hopes of winning the first gold in Skateboarding at Tokyo's 2020 games. According the Washington Post, White is the first athlete to have won a winter and summer X Games. Being no stranger to the change of venue, season, or the Olympic stage, White will be sure to draw a big audience to the first-ever skateboarding event.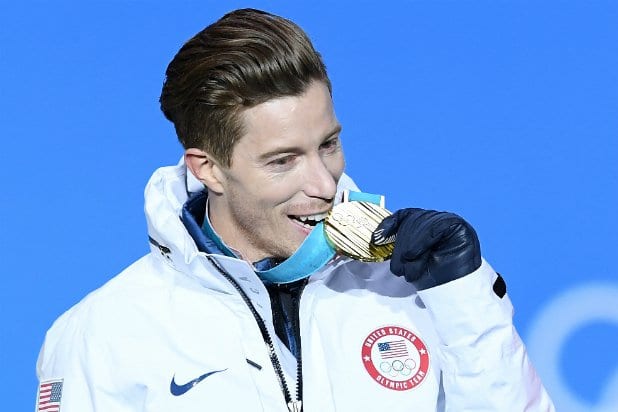 Pita Taufatofua
Taufatofua may best be known for his oiled, buffed torso that he so proudly displayed at the opening ceremony for the Rio Games in 2016 and again, despite the freezing temperatures, at the Pyeongchang opening ceremony. Say what you may about the shirtless appearance, but Taufatofua has done the unbelievable: qualifying for the Winter Olympics with just twelve weeks to train for his event, cross-country skiing. Being from Tonga, a country with no snow, Taufatofua practiced with wood planks on sand and on roller skates, before actually being able to train on snow. In an interview with Vanity Fair, Taufatofua explained how happy he was to compete in the Winter Games. "I made it to the Olympics and I got Tonga to the Olympics," Taufatofua said, proud of his 114th place finish. Having competed for Tonga in both Tae Kwon Do and Cross Country Skiing, his sights are set back to the 2020 games.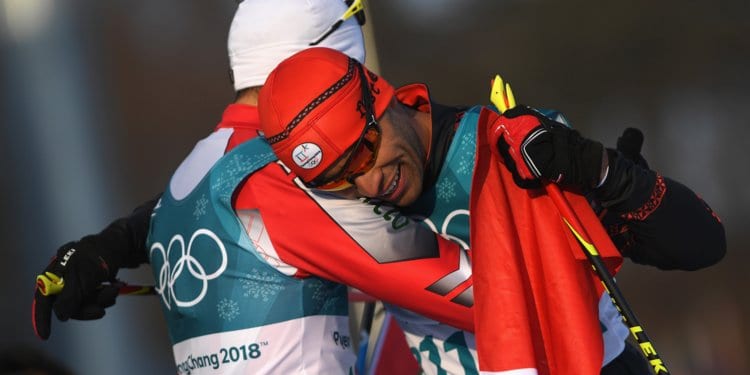 Georgia Simmerling
According to the Canadian Olympic Team Official Website, Simmerling is the first Canadian Athlete to compete in a different sport at three different Olympic Games (Vancouver, Sochi, and Rio) in her sports of Alpine Skiing, Freestyle Skiing and Cycling, respectively. Although two broken legs kept her from competing at Pyeongchang's 2018 Olympics, her sights are set on returning to the Olympic stage in Tokyo 2020, where she will once again compete in cycling, according to Active For Life. Having won the bronze at Rio's Games in 2016, Simmerling's chance for a comeback in 2020 looks promising.
Laurine Van Riessen
Another athlete with a need for speed, Van Riessen competes for the Netherlands in Speed Skating and Cycling. Van Riessen podiumed in the Vancouver 2010 Olympics with a Bronze in Speed Skating. After that, she gained international notoriety for being the cyclist who rode on the barrier during her 2016 Olympic event to avoid a crash, thus proving her handling abilities. According to Total Women's Cycling, Van Rissen is shifting her focus to the Summer Games, with a goal of riding again at Tokyo.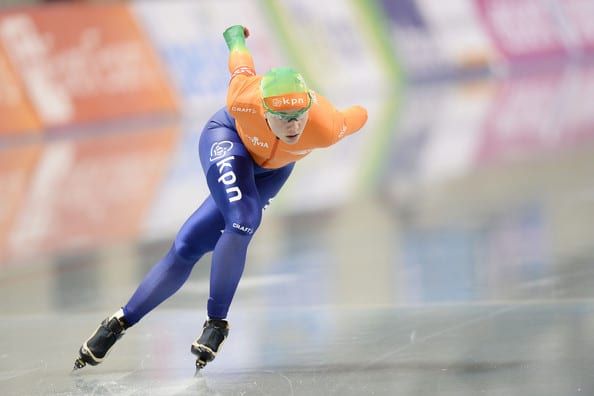 Lolo Jones
Jones competes for the USA in both bobsled and hurdle events. She competed at the 2008 Beijing Games and at the 2012 London Games as a hurdler and 2014 Sochi Games in bobsleigh. After an injury kept her from competing in Rio, and not qualifying for the USA Pyeongchang bobsleigh team, all her efforts are now set towards the 2020 games, no matter how much of a long shot it may seem. "I know I have what it takes to be an Olympic Champion," Jones said in an interview with NBCSports. Hopefully in 2020, she can show all of us what that is.