---
When the 2018 season kicked off in early September, there was a lot of buzz surrounding the New York Giants. The positive sentiment stemmed mostly from the selection of the highly talented running back Saquon barkley with the second pick in the NFL Draft. Giants GM Dave Gettleman was so adamant about taking Barkley with the team's high draft pick, that he wouldn't so much as entertain another team's offer for the Giants' spot behind the quarterback-starved Browns. He wouldn't risk losing out on his guy.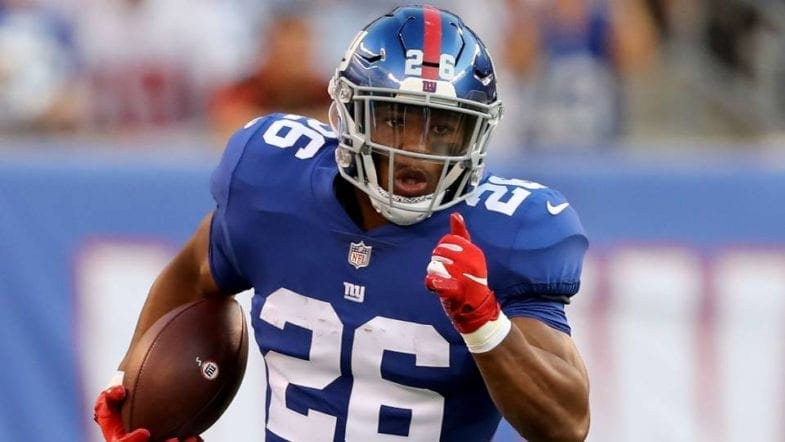 Fast forward just six weeks later, and the whole world can now see why. Gettleman should be praised for his decision, as Barkley has already proven to be a dominant force at the NFL level. He possesses rare talent, which we haven't seen in a long time coming out of college. Watching him play is reminiscent of the great Barry Sanders, combined with the brute force of Adrian Peterson.
So with the addition of Barkley into the mix, and the presence of various weapons at his disposal, Eli Manning no longer has any excuses for his lackluster performances. This team should be going places, and there is no doubt that Manning is arguably the main reason for their early season failures. After all, event competent play from a quarterback should yield strong results on this team. Manning has one of the absolute best wide receivers in the game running routes in front of him in Odell Beckham Jr., while Sterling Shepard has also flashed his playmaking abilities at times. While second-year tight end Evan Engram has been a bit banged up so far in 2018, there is still no reason Manning shouldn't be playing better.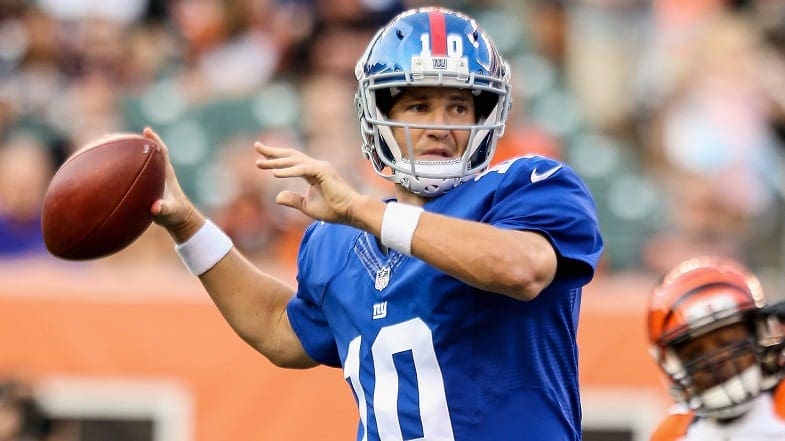 Perhaps he is over the hump. Maybe father time has finally caught up to him. When Manning was benched last season by the former coaching staff, which snapped his streak of consecutive starts, there were many critics of that move. And while there really was nobody better than him on the team, it's now starting to make sense why the Giants were so frustrated with him.
Manning insists he "can still play," but at some point, he's going to need to walk the walk. Talk is cheap, and the results don't lie.
For the remainder of the season, the Giants could decide to pull Eli out of the lineup if he doesn't begin to play better. As it stands, the Giants are 1-5, but somehow are still just two games back in the division. Meanwhile, the quarterback behind Manning on the depth chart right now is fourth-round rookie out of Richmond, Kyle Lauletta. There is a real possibility that the rookie gets his shot sooner rather than later. And if that happens, it's safe to assume that Manning's days as a member of the Giants are over.
The Giants' offense has a lot going for them. But this team wants to win now. They don't have the patience to waste, in a division that could become powerful in a hurry. After all, Eagles quarterback Carson Wentz, and Cowboys running back Ezekiel Elliot are here to stay for the foreseeable future, and the players around them are also likely to improve, as their respective franchises work to improve their rosters. 
The Giants, who just lost an important home game to the defending champion Eagles, could decided to see what Lauletta has as early as the next few weeks. If the rookie plays well, they could have their next quarterback of the future. If not, they would certainly make moves in the offseason to make sure they improve at the position. Of course, that is easier said than done. Great quarterbacks aren't exactly easy to find. They are one of the most scarce commodities in all of sports. But as we have seen many time in recent years, the emergence of a young quarterback can transform an entire offense from one of the worst to one of the best. Evidence of this can be seen through Houston's Deshaun Watson, Kansas City's Patrick Mahomes, San Francisco's Jimmy G, Chicago's Mitch Trubisky, and several of this year's rookie quarterbacks, who are already showing improvements in their short time in the league.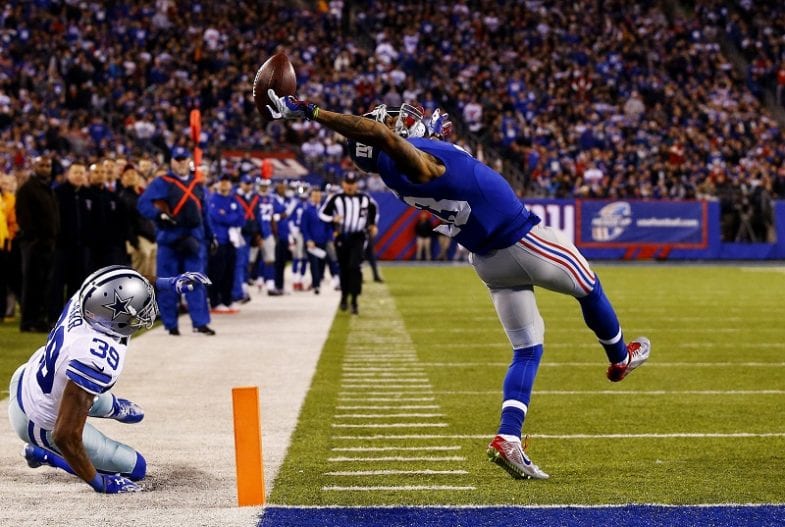 The Giants are currently sitting at the bottom of the NFC East. Odell Beckham Jr. has had a slow start to the year, and things do not appear to be looking up anytime soon. If Eli doesn't get his game together in a hurry, it could be time for the Giants to draft a top quarterback in next year's draft.