---
Simidele Adeagbo, Ngozi Onwumere, Seun Adigun, Akuoma Omeoga, Jazmine Fenlator, Carrie Russell and Audra Segree.
Remember their names.
These seven women are making history at these 2018 Winter Olympics, which start tomorrow.
Nigeria's first bobsled team
Ngozi Onwumere, Seun Adigun, Akuoma Omeoga, are representing Nigeria as the African country's first ever female bobsled team. They are also the first African bobsled team in history and are part of the first ever Nigerian winter Olympics team.
They already qualified in November, but had to hold onto their world ranking until January 14th to secure their spot.
The three women were all track and field athletes before setting their sites on the ice track. Adigun even competed in the 100m hurdles at the London Olympics in 2012. They had to set up a national bobsled federation in Nigeria and started a GoFundMe campaign that raised $75,000.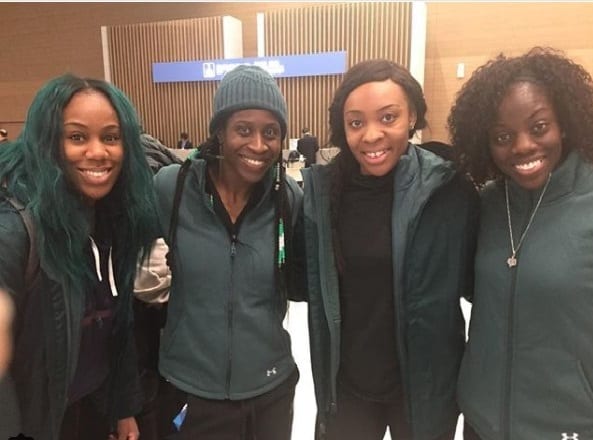 Women's bobsled – unlike men's – has only two competing members. While Adigun will pilot the sled, Onwumere or Omeoga will be the brakewoman and the third will serve as an alternate.
The team is enjoying some success even before the games begin. They were already featured in Beats By Dre campaign and were added to Visa's "Team Visa" roster.
Now all that's left for them to do is medal.
From long jump to skeleton
You can say Simidele Adeagbo had always had her eyes and heart set on the Olympics. At 36 years old, she is finally making that dream come true, but perhaps not in the way she imagined two decades ago. Adeagbo will be Nigeria's first ever skeleton racer, making the switch from track and field to the ice track less than a year and a half ago.
Adeagbo was a four-time All American and triple jump record holder at the University of Kentucky. She competed in her final track and field event in 2008, falling a few inches short of a spot at the summer Olympics. She then hung up her shoes, so to speak.
But a year ago she was inspired by three other women: Onwumere, Adigun and Omeoga. She read an article about the Nigerian Bobsleigh team and their quest to make it to PyeongChang. That was December 2016; it wasn't until September 2017 that she physically touched a skeleton sled for the first time. At that point she had already attended tryouts for the Nigerian Bobsled and Skeleton Federation in Texas over the summer of 2017, but tryouts did not involve a sled or the ice. It wasn't until she got a call back and headed to camp that she had her first chance to hit the track.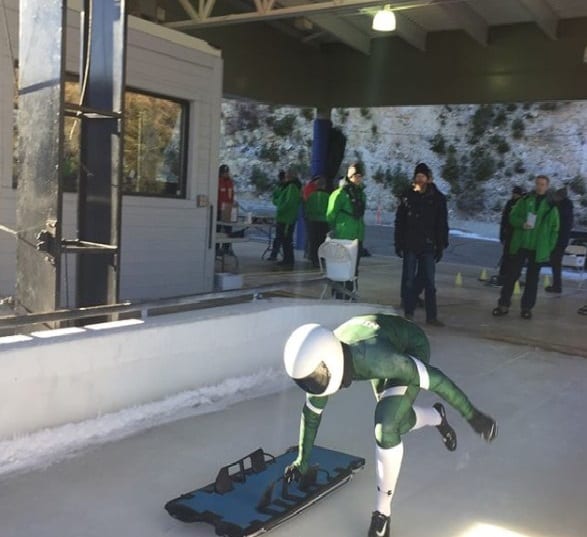 On November 12, 2017 she competed in her first race. On January 12, 2018, just four months after starting her journey, Adeagbo completed her fifth qualifying race, finishing third. Her dreams of becoming an Olympian have finally come true. A decade after her last attempt, this success is about much, much more.
"Ultimately, for me, this is about breaking barriers in winter sports. It's about making history. And leaving a legacy. It's about moving sport forward," she tells Nike. "That's so much bigger than just me being an Olympian."
She is currently ranked 84th in the world. Women's skeleton begins February 16th.
Cool Runnings II
Last but not least are Jazmine Fenlator, Carrie Russell and Audra Segree, Jamaica's first ever female bobsled team, making their Olympic debut 30 years after the men's team made their run for a medal (the story behind Cool Runnings).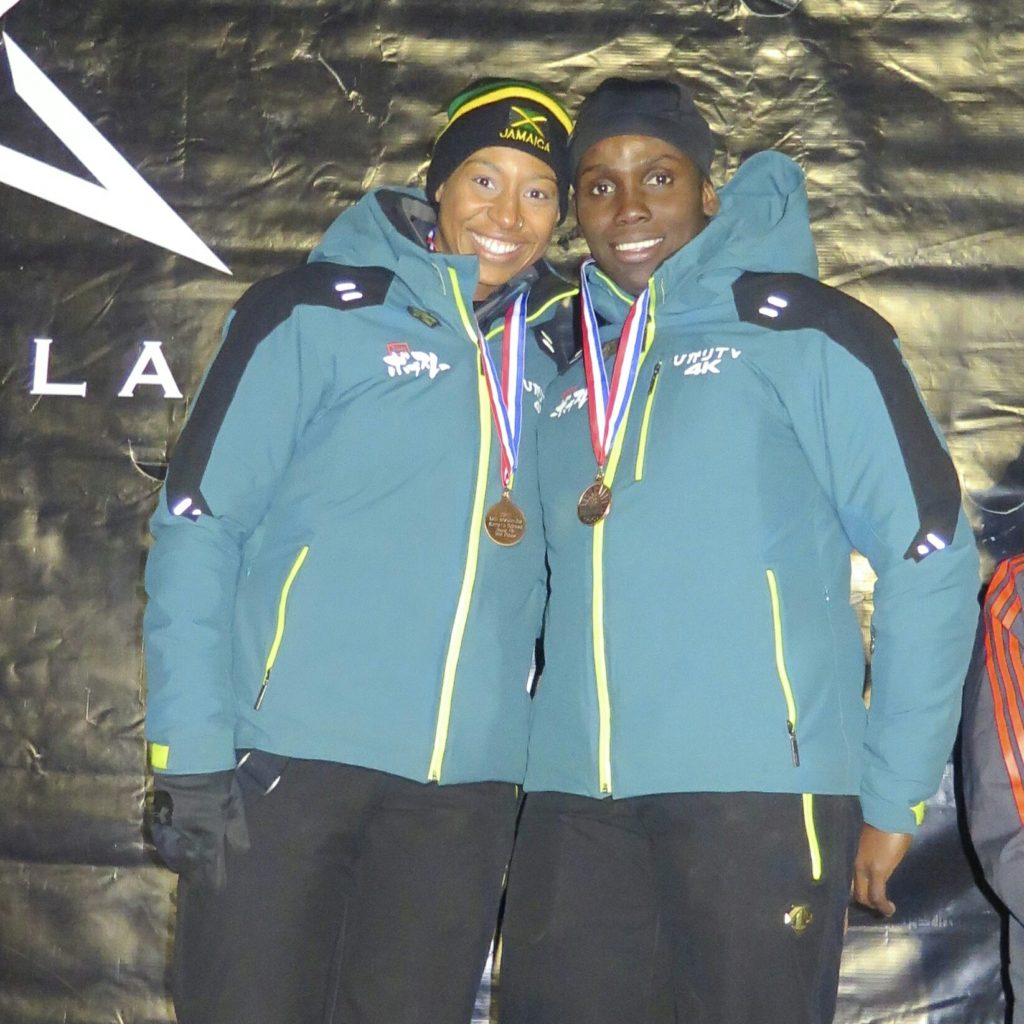 The team finished in seventh place at the Winterberg World Cup in December, with a time of 1:55.43, and are eyeing a top-10 result in PyeongChang.
Fenlator, whose father is Jamaican, was the push-athlete for Team USA in Sochi in 2014 and will lead the Jamaican team. She decided to join the Jamaican team in 2015, and says these Olympics are "just as special as my first."
Carrie Russell, the team's brakewoman, will be making her Winter Olympic debut five years after winning gold for the 4x100m relay at the 2013 World Athletics Championship. Segree was also a track and field athlete before turning to the ice, competing as a sprinter.
Both the Jamaican and Nigerian bobsled teams will begin their quest to medal on February 20th.