---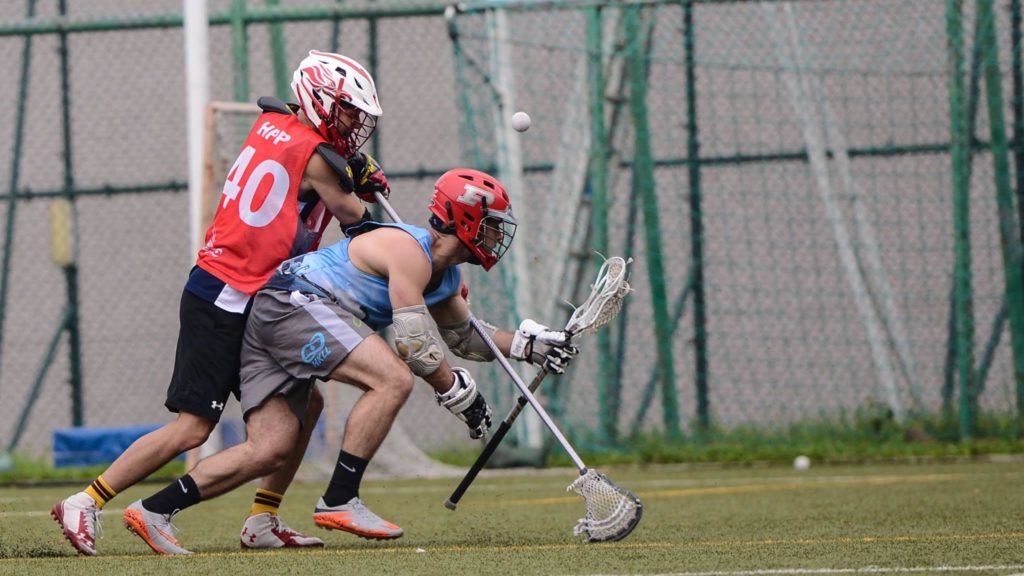 The first time Andy Yip, 27, picked up a lacrosse stick, he was fascinated. It was his first year at Hong Kong University, the only university in the administrative region where the sport is played.
At the time, training was minimal.
"There was no formal training then, and it felt like everyone is starting in a similar position," Yip tells Sports Retriever. "The more you give in practice the more you take back."
Training at the University meant the older players would teach the incoming students, who at 18 or 19 years old had never tried the sport in their lives. They would learn to throw, catch and create space, "the basics."
Lacrosse was first introduced to students at Hong Kong University by a British professor in 1963, and the Hong Kong Lacrosse Association (HKLA), was founded in 1993. The men's team has participated in every World Championships since 2002, the women since 2013. But the men's first three trips to the Worlds were before the players had any "formal training," as Yip calls it.
In 2013, the Hong Kong Lacrosse Association decided to bring in a foreign coach to help raise the level of play. That's when Canadian coach Scott Browning received a call from one of his former players. That was his in.
---
---
Browning arrived in Hong Kong in the Fall of that year, just in time for a local tournament and less than a year before the representative team (Hong Kong's version of a national team) played at the World Championships in Denver, CO.
For Browning, if the team were to improve, there were three areas they needed to target: stick skills, athleticism and strength.
As the team began to work on their areas of focus, Coach Browning also had to make some adjustments to his coaching method. He started playing lacrosse at the age of five, and coached for around 25 years, but this was different.
"When you're coaching kids that are in their teens, here in Canada or in the States, who played longer, you're working on refining skills, you're working on team systems, strategies and tactics," he tells Sports Retriever. "For the bulk of these kids who are starting at universities at 17 or 18, you're starting with passing and catching, how to pick up a ground ball. So you're talking about, you're dealing with fundamentals. So your approach has to be a bit different, so what you're doing is different."
Kyle Robinson, one of Browning's former players who joined the team's coaching staff, thinks starting at an older age gave them another push.
"I have found that it has led to a culture of players very eager to learn, who are extremely coachable and haven't developed some of the same hard to break habits that you might have as a kid," he tells Sports Retriever via email. "Although they may not have played lacrosse before University, they still bring a high level of athleticism, energy and competition that has helped their progress develop so quickly."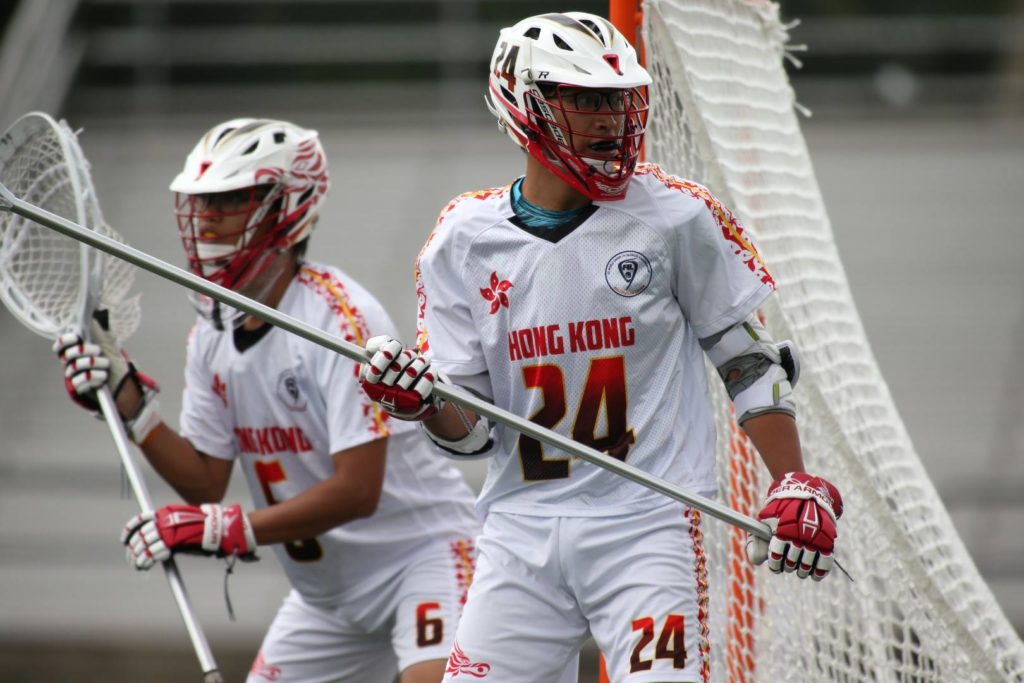 One of the differences Browning noticed about the players was whether or not they are taking risks with the ball and stick.
"Kids, they'll be creative, they'll be inventive, they're trying to do things with their stick. And so it comes a bit more naturally when they're younger," he explains. "The kids who are introduced to the sport at the university, they're trying stuff, they're creative, but it just probably doesn't come as quick as those that had started when they were younger."
But these were not the only adjustments Browning had to make to his coaching style. He had never been to Hong Kong before he accepted the job, and had to adjust to a new culture.
In Hong Kong, the work culture is dominant and sports aren't necessarily a priority. Teenagers are constantly under pressure to overperform and be accepted to university. After college, work takes up a large chunk of their time.
Yip explains that a lot of it has to do with the socioeconomic situation and high cost of living. He tells us that work days can sometimes last until 10 or 11 pm, which means it's harder to make it to practice.
"Basically, the work culture of Hong Kong differs from the West, that actually makes it difficult for Hong Kong players to find much time to play lacrosse for fun," he says. Yip himself plays lacrosse for fun, while he's not at his job, working for an NGO.
More work means less practices, which makes it tougher on Browning and his coaching staff to get their squad ready for tournaments.
"When I started I was trying to, in essence, use a training regime and frequency that I've used here in North America, in Canada, and that wouldn't work there," Browning says. "I needed to work around their other commitments more."
It's hard to coordinate practices when on any given day a player could miss a session because of work.
"We don't get the hours, we don't get the reps," Browning says. "We practice three times a week. If I were to try to go four times a week or three times on the field and two gym sessions, or whatever, they wouldn't be able to do it.
"You need the time, especially when you don't start until you're 18 years old, you're playing catch up."


Work, school and family are things most people can agree are extremely important in life, and Browning says he understands and respects the culture he's come to work with. On the other hand, Yip also say he understands why it can make it more difficult to compete with other teams, calling it a disadvantage.
"[Other programs] have a large pool of players, and the players can compete among themselves, and for the national team level, basically they just select the best players in the pool. In Hong Kong the players are so limited, in the sense that we actually select players and then groom them instead of selecting the best players."
But even with the infrequent workouts and starting to play at a later stage in life, the team has improved. Browning and Hong Kong Lacrosse began a High Performance Program (HPP) that trains two to three times a week in addition to playing at university.
"Over three years, not only have we had 100 guys through the High Performance Program, and their stick skills, their athleticism is much better, there's a strength and conditioning program that they follow," Browning explains. "They're becoming much better athletes and much better lacrosse players. But in addition to that, the guys who are in the HPP, they are captains and leaders in the university program, they are passing it along, passing it down to new students at the university."
Yip believes their team today could easily beat the team that played during the 2014 World Championships. Saying they are finally "getting on the right track to elevating the sport."
Next summer, in 2018, they will have a chance to really test their progress against the best at the World Championship in Israel.