---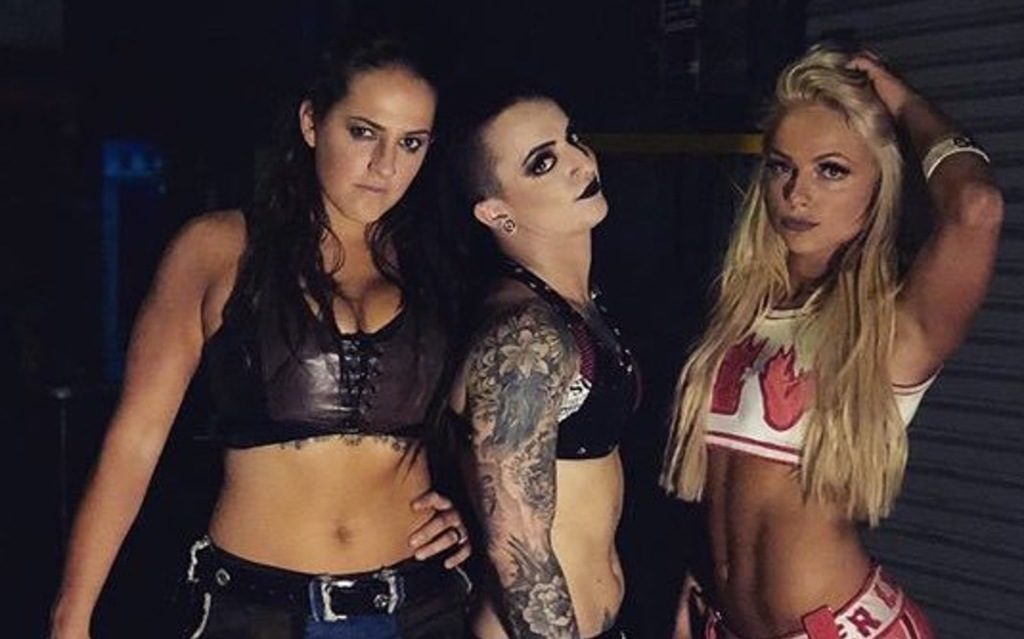 Several years ago, it seemed like every time you tuned into World Wrestling Entertainment's flagship show, Monday Night Raw, there was another six-man tag team match headlining the show. A sign of too much talent and not enough creativity to know what to do with them, WWE's women's division has fallen prey to the curse of the six-person tag team match.
Nineteen women compete on WWE's main roster, arguably the most there's ever been. Introducing tag team championships to WWE's main roster women's division would stem the flood of six-women matches and give those not vying for the main singles championships something to do.
Mandy Rose and Sonya Deville, managed by Paige, already compete as a team, so why not give them a prize to vie for? And the breakup of the best friendship between Sasha Banks and Bayley would have more weight if they had to put their differences aside to retain their tag team championships. The Bella Twins, Lana and Tamina, Sarah Logan and Liv Morgan of the Riott Squad, Becky Lynch and Charlotte, and Alexa Bliss and Nia Jax, then Bliss and Mickie James, are all examples of ready-made duos who could easily compete for the titles. Not to mention the inevitable call up of Billie Kay and Peyton Royce, the Iconic Duo, from WWE's developmental brand, NXT, to the main roster.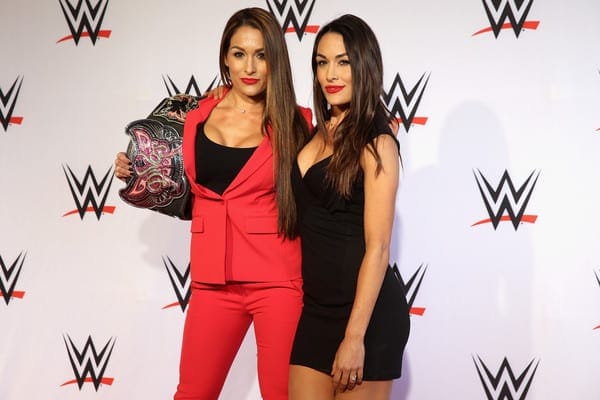 Speaking of NXT, it was announced in March that a new men's title, the NXT North American Championship, would be introduced at the brand's quarterly pay-per-view during WrestleMania weekend in April. And rumours have been swirling online that 205 Live, another WWE sub-brand for its cruiserweight (205lbs or below, but only those who identify as men) wrestlers, will be getting tag team championships.
But when there are already three male championships (including the United Kingdom title) on the NXT roster, bringing the total of WWE men's titles to nine, and 16 men who compete on the 205 Live brand compared to the abovementioned 19 main roster women wrestlers, it seems preposterous that 205 Live would get tag team championships before women competitors do.
In the age of WWE's Women's Evolution, which predicates itself on the realization that women can wrestle too (that they apparently couldn't was an attitude perpetuated by WWE in the first place), men getting additional titles is even more counter-intuitive.
WWE likes to tout how their women wrestlers have been a part of many "historic" firsts in the past few years: the first women's Hell in a Cell match, which was also the first women's match to main event a pay-per-view; the first women's Money in the Bank match (which was won by a man because equality); the first women's Royal Rumble match, etc. Why wouldn't they continue to market its women's division in this way by introducing the first ever women's tag team titles?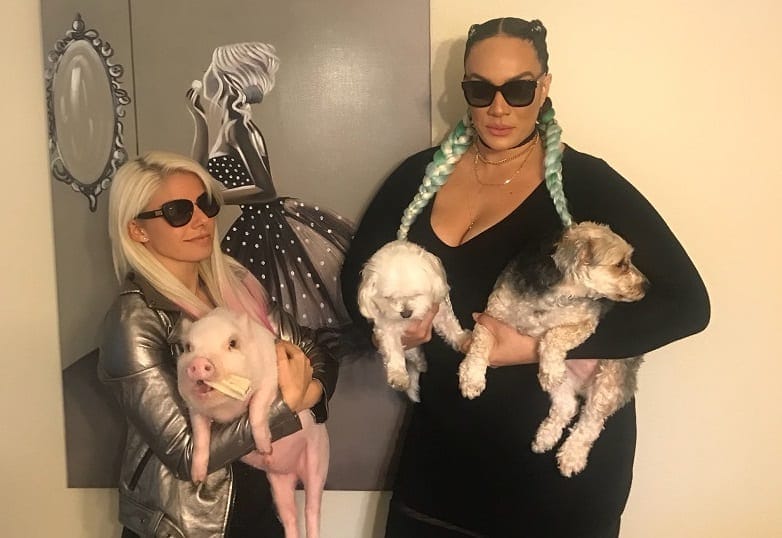 If WWE hesitates on this, it will be emblematic of their other missteps in the Women's Evolution. Most recently, the company came under fire for naming their—yet again—"first ever" women's battle royal at WrestleMania after The Fabulous Moolah, an alleged sex trafficker. (Her name has been removed from the match after pressure from event sponsor Snickers.) Last year, fans lobbied to get the SmackDown Women's Championship match moved from the WrestleMania pre-show to the main card. And let's not forget the catalyst for this Women's Evolution in the first place: the 2015 fan-led #GiveDivasAChance social media movement that implored the company to give their women wrestlers (then called Divas) more than 30 seconds to have a match.
By continuing the "first ever" momentum with women's tag team titles, WWE can solidify its Women's Evolution as more than an empty promotional ploy.