---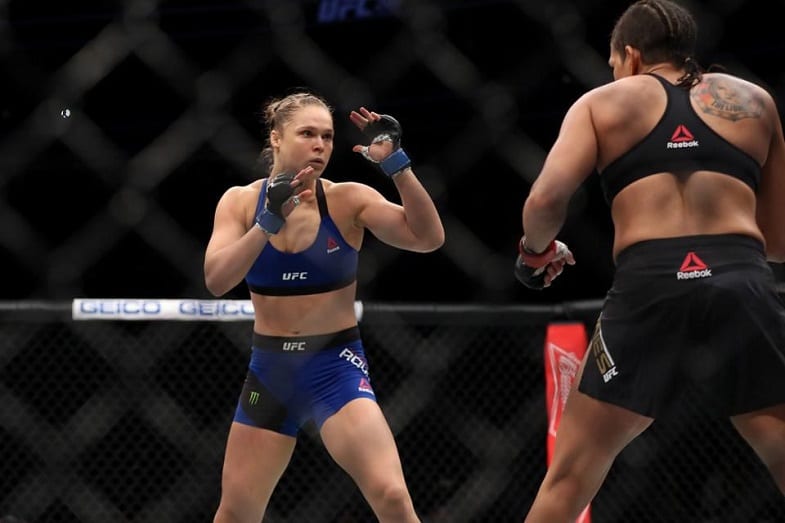 Former UFC champion Ronda Rousey has had an eventful career. For years, she was undefeated in the women's bantamweight division where three of her first four matches were won by submission.
Her success in the octagon helped pave the way for other aspiring female MMA fighters to become successful in their own right. Outside of the ring, she has appeared in the Expendables 3 and the Fast and Furious franchise and even graced the cover of Sports Illustrated's swimsuit issue.
Now, the 31-year old retired UFC champion is seeking to carve a niche for herself in the WWE.
Rousey made her official wrestling debut at the Royal Rumble on January 28. Joan Jett's "Bad Reputation" blared in the background as she graced her way towards the ring wearing a leather jacket belonging to late wrestler "Rowdy" Roddy Piper. Royal Rumble winner Asuka, Charlotte Flair, Alexa Bliss and Stephanie McMahon looked on in shock at WWE's newest star.
For a few minutes, it seemed the Rousey of old was back. With this new beginning already on the horizon, the question remains: will her WWE stint be enough to make a potential UFC comeback?
To say her first loss in 13 matches suffered at the hands of Holly Holm in UFC 193 in November 2015 bruised her ego is an understatement. If you ask her critics regarding her decision to retire, they'll tell you she can't handle losing. And to a certain extent, they're correct. She spent the majority of 2016 in relative seclusion, contemplating her future.
In December 2016 at UFC 207, Rousey attempted to redeem herself against Amanda Nunes which resulted in her second consecutive loss via technical knockout in 48 seconds. It would be at least for the time being, the last match she would participate in the UFC.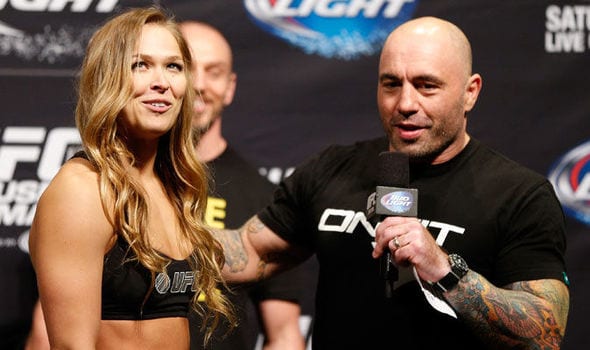 For Rousey, being a wrestler isn't exactly surprising or unexpected. On the contrary, it's logical. She's long teased her involvement with the WWE, making appearances at SummerSlam and WrestleMania 31 in 2015, where she helped The Rock defeat McMahon and Triple H.
"We're just gettin' started," she later wrote on Twitter.
Rousey also became part of the 'MMA Four Horsewomen' alongside Marina Shafir, Shayna Baszler and Jessamyn Duke. At last year's Mae Young Classic, she confronted WWE's Charlotte Flair, Becky Lynch and Bayley telling them: "You name the time, you name the place."
Rousey insists the WWE path is something that has been a long time coming even as her UFC days were winding down.
"This is my life now. First priority on my timeline for the next several years. This is not a smash-and-grab; this is not a publicity stunt," Rousey told ESPN's Ramona Shelburne of her decision to join WWE on a full-time basis after the Royal Rumble. "When I first met with Triple H, I told him, 'There are other things I can do with my time that'll make way more money, but I won't enjoy nearly as much.'"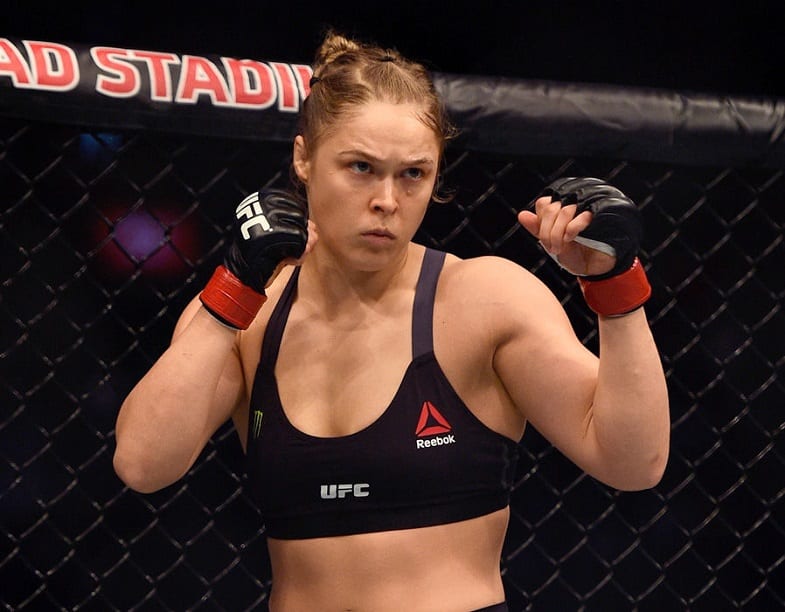 There's little doubt she'll produce big money for the WWE and bring a different energy to the sport. Her rivalry with Flair is slowly intensifying via twitter, setting up the hype for future matchups.
Even if her wrestling career doesn't turn out the way she wants it to be, Rousey is still young enough to decide whether she'll want to avenge her two UFC losses at some point.
Assuming that time heals wounds, there's no reason for her to believe she wouldn't be able to reconquer her old world. And if going the WWE route is the first step in her journey back to UFC, so be it.