---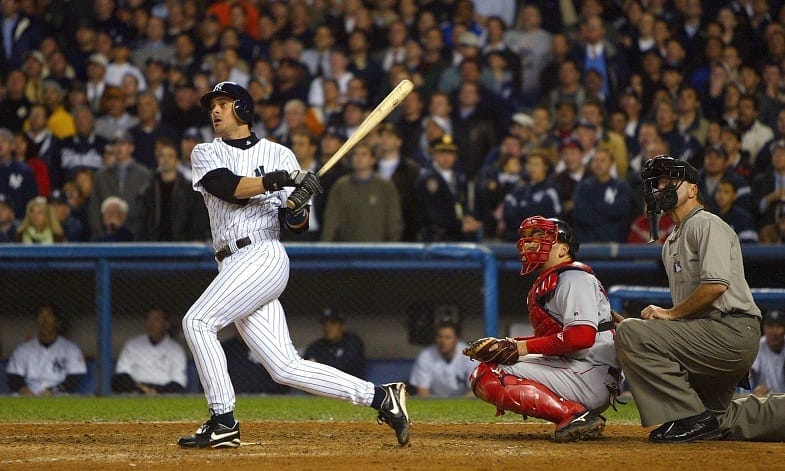 As you may have heard, the New York Yankees just gave Aaron Boone the biggest job in sports. Boone is just 44 years old and will be transitioning not from another dugout, but straight from the broadcasting booth. In fact, he doesn't have a day of coaching experience on his resume. So why did the Yankees, a loaded team that missed the World Series by a game despite being in a "transition year," make such a gamble with this hire?
The answer might come down to one word: personality.
It's still unclear what exactly led to the Yankees' decision to let Joe Girardi go in October. In the George Steinbrenner days, we wouldn't have had to make sense of it, because a missed championship meant a possible firing. In fact, under Steinbrenner, Girardi probably would've been gone before now. But under the current, more tolerant Yankees regime, the decision was bizarre. Girardi had unquestionably overachieved in 2017, and the team is only trending up with a glut of stars under 25.
Accounts that have emerged, however, suggest that the Yankees just didn't think Girardi was the right guy for this group. One report suggested Girardi might've been let go if he'd won the World Series. And reading between the lines of various comments about what happened, you begin to feel that the Yankees brass felt Girardi didn't have a strong enough relationship with his players.
Girardi himself has challenged this suggestion, but at least right now it's the most concrete explanation we have. It may also be our best indication of why Boone got the job over several more qualified candidates, one of whom (New York bench coach Rob Thomson) was applying from within the organization. Boone has a reputation as a friendly, personable guy with a boyish love of the game. In his own (surprisingly glowing) assessment of the Yankees' hire, ESPN baseball analyst Tim Kurkjian said of Boone, "he is a great communicator and he can, and will, talk to anyone about anything."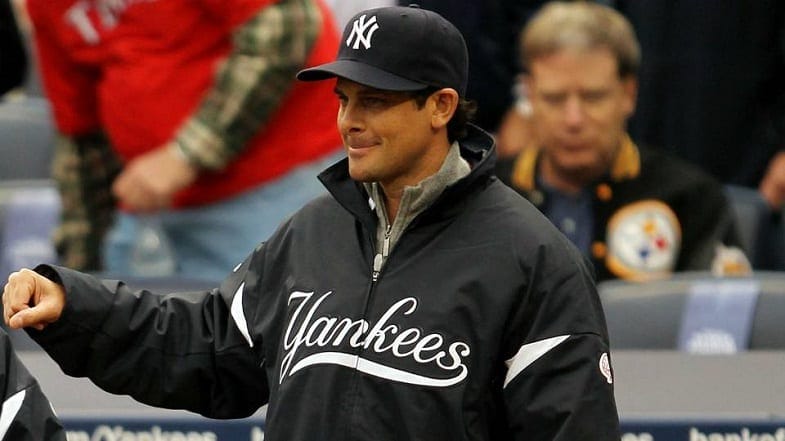 It might be that simple. Joe Girardi cared deeply about the organization and his players. To understand that, you need only have witnessed his emotion this past postseason when crucial mistakes seemed to put him on the hot seat. He was passionate in his own way, and went about his job with a great deal of professionalism. Even so, you never got the impression he was best buds with his players. He certainly didn't seem to be the virtual father figure that Joe Torre came across as to some of the young players from the late-'90s dynasty. Girardi was a little bit rigid, and maybe the Yankees were right to want a different sort of personality leading the way for their young stars.
Furthermore, the Yankees have more or less indicated they can afford to make this hire based on something like personality. A decade ago, it would have seemed like a strange, risky, or even irresponsible idea. Now, however, analytics dictate the game as much as coaches' decisions, and the data doesn't necessarily come from the manager. The Yankees let it be known that they were going to be relying heavily on analytics for decision-making, and that seems to imply that the manager position was meant for more of a figurehead.
That's not to suggest Boone won't make decisions. But if it's true, it might imply the Yankees wanted more of a leader than a strategist – someone to speak for the team, keep players happy and engaged, and perhaps set the fun-loving tone that seemed to come naturally to the 2017 Yankees at their best. If this was the goal, it explains why Boone got an interview to begin with.
Only time will tell if this was a smart way to go about the decision. Take a look at Yankees blogs and you'll see a lot of uncertainty and frustration about the hire, despite Boone's status as a Yankees hero. That said, however, the upside might be pretty high.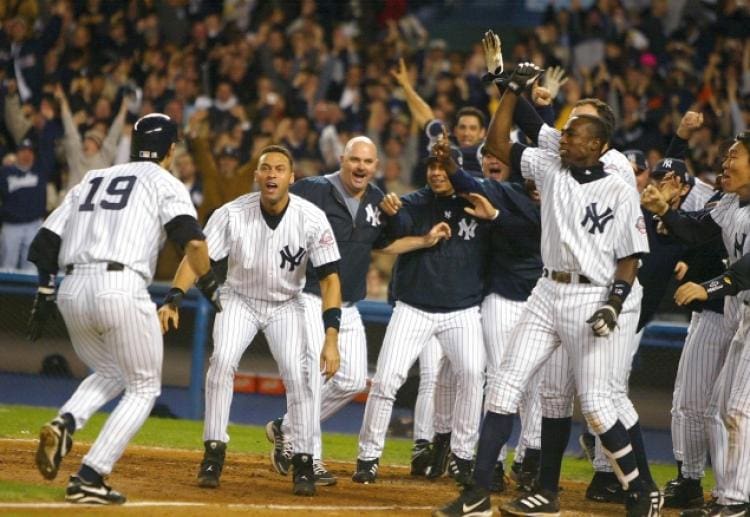 When this hire was announced, I set out to rack my brain for a similar instance that had worked out. That is, I tried to think of another example of a team with this much going for it hiring an inexperienced coach and finding success. It turns out not that much thought is required. There's a pretty obvious parallel, and it's one Yankees fans should be at least cautiously happy about. It's Golden State Warriors coach Steve Kerr.
These days we accept Steve Kerr as one of the most successful coaches in the NBA. But just a few years ago he was an ex-role player working as an extremely affable TV analyst – much like Boone for the last several years. Kerr is basketball royalty in his own right, having played with some of the best players and on some of the best teams of all time. Boone, too, has a pedigree greater than his impact as a player ever was. Though he lack's Kerr's collection of championship rings, he's part of a baseball family with three generations of All-Stars, and he hit one of the greatest home runs in Yankees history. Kerr was just 49 when he got his first coaching job, leading a group of young, talented players expected to contend in short time. At 44, Boone is getting a very similar opportunity. Both guys come across as friendly, knowledgeable, and well liked.
That doesn't mean the two situations will work out similarly. In hiring someone with no managing experience, the Yankees took a bold risk that fans won't forgive them for if it proves to have been foolish. But when you think about Boone in the context outlined above, it's at least a fun risk. And if the Boone hire turns out anywhere near as successful as the Kerr one, Boone may once more be as big a hero in the Bronx as he was when he did this: