---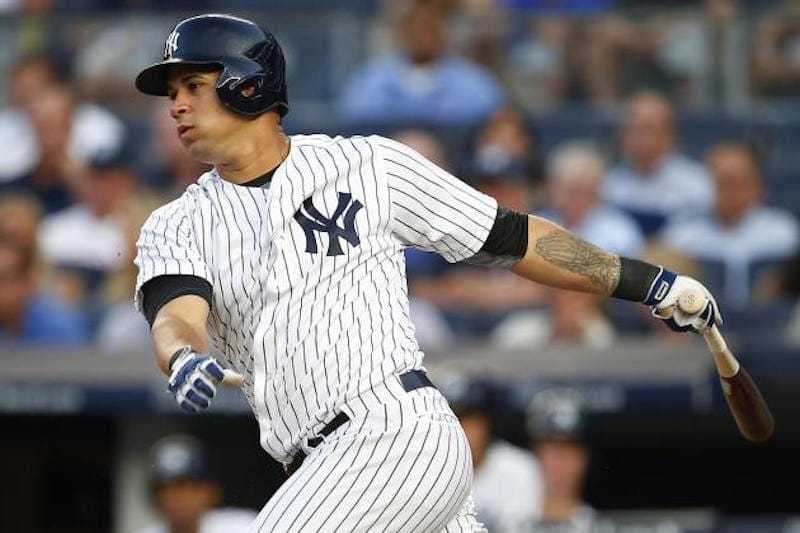 The New York Yankees haven't won a World Series since 2009. Once upon a time, a drought like this would have meant a reckless, no holds barred spending spree like the one that helped bring about the '09 title to begin with. But that was the habit of former owner George Steinbrenner, who passed away in 2010 and left the team to his sons. So far, they've proven to have a very different style.
That style – generally more restrained, if not downright frugal in Yankees terms – has at times irritated New York's fans. But Hank and Hal Steinbrenner, for their faults, also seem to have empowered general manager Brian Cashman to build up a long-term contender with more patience than their father would have ever put up with. The result has been a decidedly different approach leading many to refer to the Yankees' strategy as a "youth movement" of late.
Specifically, Cashman started to focus on developing homegrown players and collecting assets. Instead of signing expensive free agents in order to compete, he's mostly tried to wait out existing bad contracts without adding more weight to the budget. He's avoided trading top prospects as well. And last summer, when it became clear that the Yankees would likely miss the playoffs, he made some of the boldest moves of his tenure as general manager, trading star relievers Aroldis Chapman and Andrew Miller for top prospects (from the Cubs and Indians, respectively).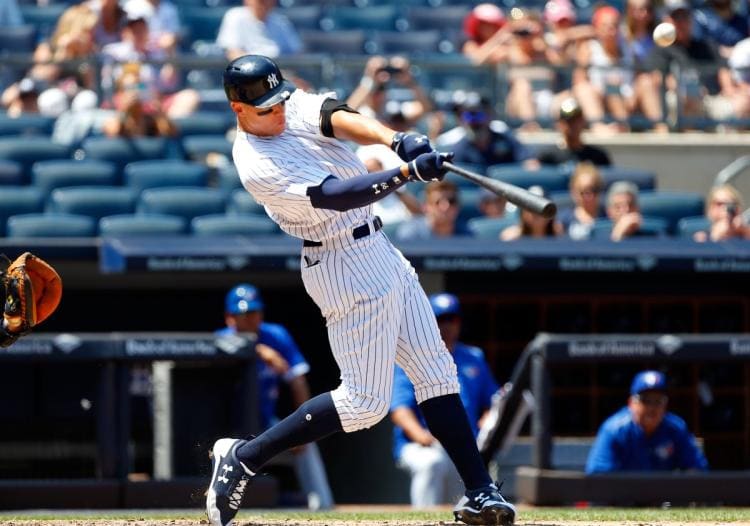 Not only did Cashman turn right around and re-sign Chapman after Chapman helped the Cubs win the World Series, but through these and other trades he quickly put together what might have been the best farm system in baseball heading into 2017. And that farm system is already paying off in a way that has rival fans fearing a resurgent Yankees dynasty in the years to come.
The youth movement really started to materialize late last season, when the Yankees promoted heralded catcher Gary Sanchez to the major leagues, and he played so well that he almost won Rookie of the Year in just 53 games. In that time, Sanchez hit .299 with a .657 slugging percentage en route to 20 home runs and 42 RBIs. Still just 24 years old, he became the first definite member of the next Yankees core, and in doing so he made the decent but expensive veteran catcher Brian McCann expendable.
As it would turn out, however, another member of the youth movement was lying in wait to make his own, even more explosive debut. Perhaps you've heard of Aaron Judge by now? The hulking 25-year-old rookie entered the All-Star break leading the major leagues with 30 home runs, and turned in one of the most sensational Home Run Derby performances ever seen. He also happened to be hitting .329 at the break, and playing a rock solid right field. Judge has set records this season for both the farthest hit home run and the fastest exit velocity on a home run ball; he has fans in Yankee Stadium dressing in judges' robes and wearing fake powdered wigs, holding gavels and chanting "All Rise" as they stand to watch his latest feat. He even has the commissioner gushing. Following Judge's performance at the Derby, Rob Manfred himself said that Judge could become the face of the MLB.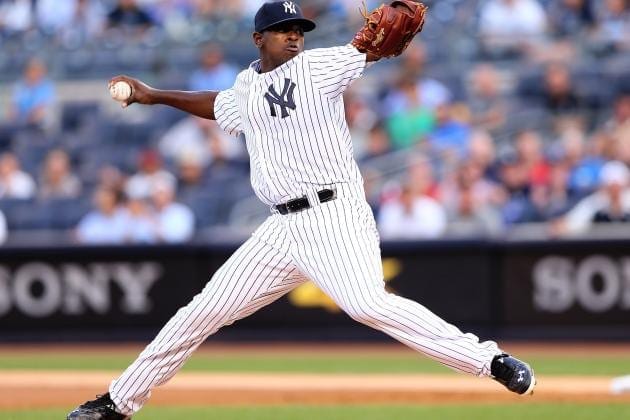 Even beyond Sanchez and Judge, however, there's much more to Brian Cashman's rebuild. Luis Severino, the 23-year-old starter who had a rocky 2016 in the big leagues, has been mostly stellar this season, and even earned his first All Star appearance. Clint Frazier, an outfielder acquired in the Andrew Miller trade, recently debuted only to hit two triples and a walk-off home run in his first week. Greg Bird, the possible first baseman of the future, has been hampered by injury but was the club's best hitter in spring training. And the highest rated prospect of them all – Gleyber Torres, a product of the Chapman deal – has yet to make it to the majors at just 20 years old.
The Yankees struggled throughout June after a very strong start to the season, and now look as if they'll have to fight once again for a playoff position. Pitching, both in the starting rotation and the bullpen, has been a problem. And there have been numerous injury concerns as well. It's perfectly conceivable that this team, arguably the most enjoyable bunch of Bronx Bombers in a decade, won't make the postseason.
But that won't be true in the years ahead. The Yankees found the patience to build a plan for the future, and then leapfrogged their own expectations as only the Yankees can. Behind Sanchez, Judge, and a slew of other prospects and good young players, this team is not just looking to contend in the near future. It's hunting for a dynasty.
All rise.