[post_page_title]Sony NWWS413LM Wearable MP3 Player[/post_page_title]
Relatively similar to the company's NWWS623 range, this other product by Sony boasts the ability to enjoy music at two meters without difficulty. It's ergonomic, dust-proof design also ensures that you can wear the headphones for long periods of time without issue. We'd say that was ideal considering it's capable of 12 hours of playback before it runs out of power.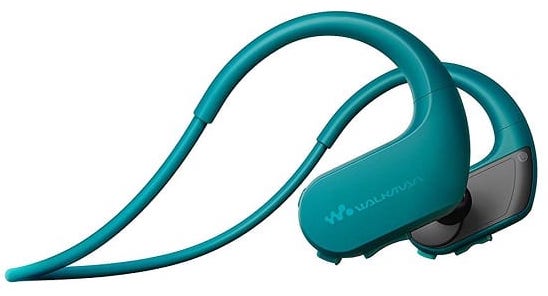 Another neat feature of these headphones is the ambient noise function, which allows you to hear what's happening around you while still being immersed in your music.