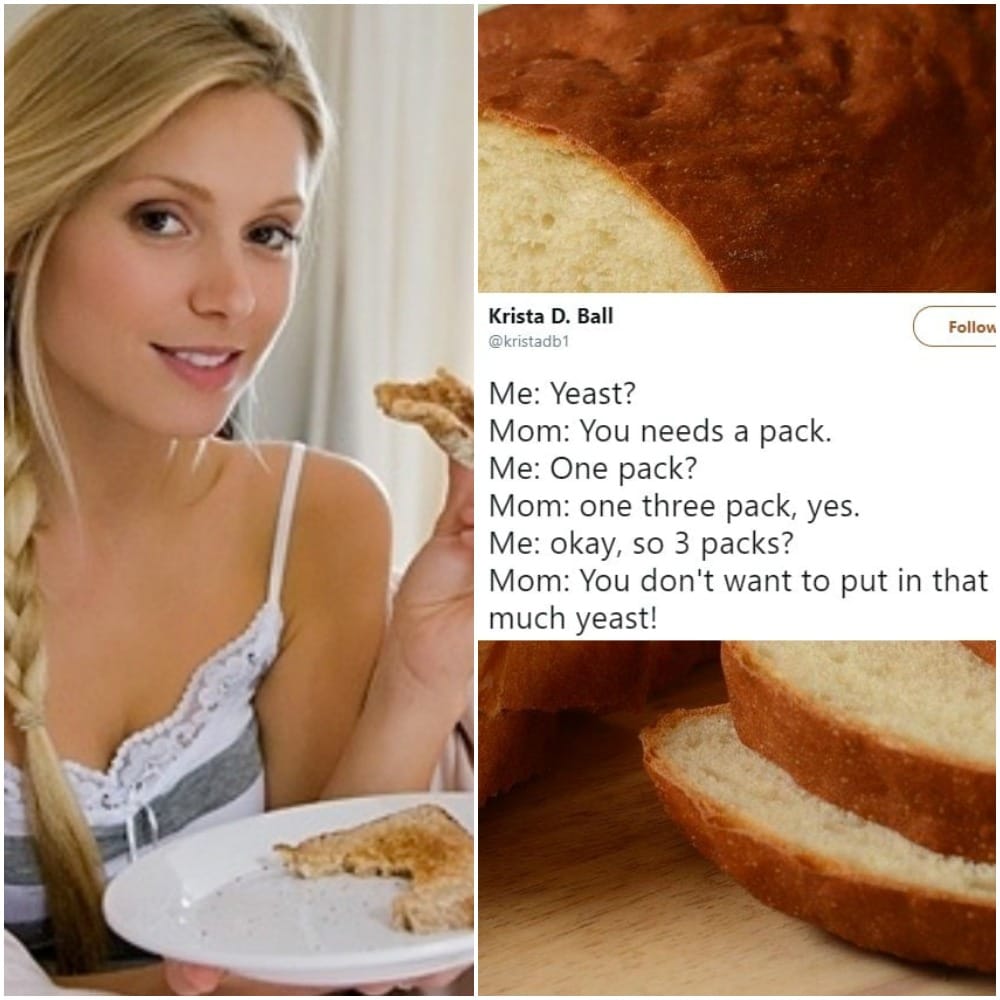 It seems that growing up there is a recipe or two that sticks in our minds. It's one of those things where, as a kid, you don't automatically think to ask what it could be, since we assume it will always be around. It could be anything from a cake recipe to your favorite dinner. However, for one woman, it was a bread recipe she wanted to recreate with a little help from her mom. Things did not go quite as planned.
[post_page_title]A crazy conversation[/post_page_title]
One Twitter user, known as Krista D. Ball, shared a conversation that she had with her mom while she was trying to discover a recipe. The whole thing is a whirlwind of a conversation with some of the most unlikely replies.
The following conversation is no word of a lie or exaggeration. Context: "Homemade bread" is a thing we all grow up with in Newfoundland & it's not like any other bread I've had. So us kids grown up & want to make it.

— Krista D. Ball is a sea hag out to get men (@kristadb1) November 24, 2017

It started with Krista assuring the world that everything she is saying is true and completely unexaggerated. It's probably easier to believe it when you've experienced something similar, and it seems that many people have. However, Krista starts by saying that, in her hometown of Newfoundland, homemade bread is a normal, everyday thing. With this in mind, it makes sense that she was asking for the recipe.