John Felix Anthony Cena, to give him his full name, entered the world on April 23, 1977, as one of five sons to parents Carol and John Cena Sr. It was clear from a young age that Cena would end up in sports. After all, his maternal grandfather was the successful Major League Baseball player and coach, Tony Lupien. The young athlete attended Springfield College, in his home state of Massachusetts, where he became a part of the college football team. Becoming an All-American center for Springfield's football team was the first taste of the sporting life for John Cena, but it was clear that this athlete wanted so much more. After graduating with a degree in exercise physiology, Cena hit the weights – hard. His bodybuilding career would lead him down a path he had perhaps never even considered when he first realized he wanted to be in the sporting world – wrestling. Twenty years after graduating, John Cena is one of the most recognizable faces in the wrestling industry, but not always for good reasons… In fact, there are plenty of shady facts about this WWE (World Wrestling Entertainment) superstar.
---
---
In 1999, John Cena had his first real taste of becoming a professional wrestler when a friend convinced him to head to California and train at the Ultimate Pro Wrestling's (UPW) Ultimate University. His first in-ring role was named 'The Prototype' – a part man, part android character that certainly didn't stick. A year later, John Cena (still dubbed The Prototype) made his unofficial debut for what was then called the WWF (World Wrestling Federation). However, he lost the battle and had to try out again a year later. Finally, in 2001 he received his first contract… Fast forward 17 years later and that slow rise to stardom is a distant memory for John Cena. Now nicknamed 'The Cenation Leader,' 'The Doctor of Thuganomics,' and even 'The Face That Runs the Place,' there is no denying that John Cena is one of the biggest names in WWE.
Known as a divisive champion, not everyone is happy about John Cena becoming the face of WWE. In fact, over the years, this wrestler has caused quite a stir – both in and out of the ring. He may taunt his opponents with the phrase, "You can't see me" but it turns out that Cena can't keep all of his secrets hidden. Here are 20 facts about the professional wrestler that may change your mind about The Cenation Leader.
[post_page_title]WWE legend[/post_page_title]
While he may be a "polarizing professional wrestler," according to commentator Jim Ross, there is no denying that John Cena is one of the best there has ever been. With 25 championships under his belt, along with 16 reigns as world champion, John Cena is tied at the number one spot for the number of wins with Ric Flair – WWE Hall of Famer. However, does winning everything make you a fan favorite? Or has Cena just caused too much controversy over the years?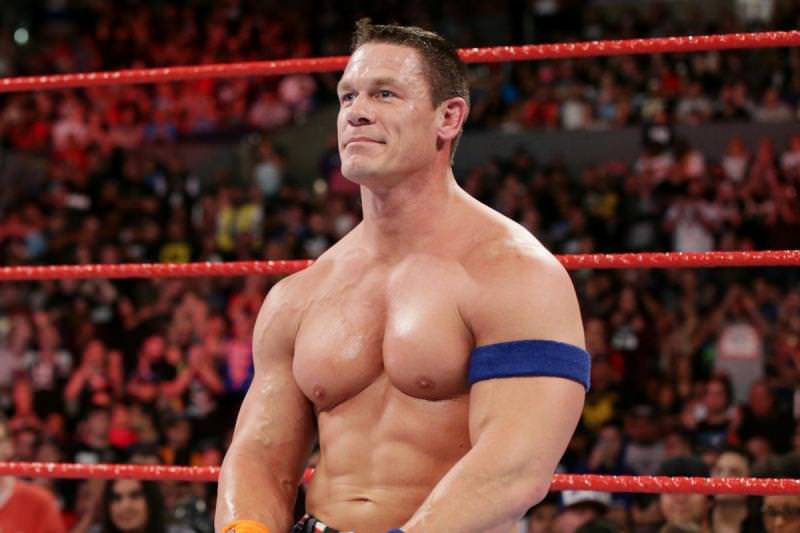 Pages:
Page

1
,
Page

2
,
Page

3
,
Page

4
,
Page

5
,
Page

6
,
Page

7
,
Page

8
,
Page

9
,
Page

10
,
Page

11
,
Page

12
,
Page

13
,
Page

14
,
Page

15
,
Page

16
,
Page

17
,
Page

18
,
Page

19
,
Page

20
,
Page

21
,
Page

22
,
Page

23
,
Page

24
,
Page

25
,
Page

26
,
Page

27
,
Page

28
,
Page

29
,
Page

30
,
Page

31
,
Page

32
,
Page

33
,
Page

34
,
Page

35