It's 2019, which means Uber has officially been around for a decade, as they were founded in 2009. Because of this, there's a good chance most people have found themselves in the backseat of one of these useful cars. Regardless of if you tend to stick to normal taxi cabs or if you use Uber exclusively, you've probably had a hilarious experience while on one of these rides. From you're driver being the strangest person you've ever met to them bringing a surprise guest along for the ride, you probably wish you documented some of your funniest moments in an Uber. Thankfully, these people have.
[post_page_title]Co-pilot[/post_page_title]
We won't get into how dangerous this is, because we're too busy focusing on how cute it is. This Uber driver decided to bring their cat along when picking up a passenger. The little fur ball looks so focused on the road ahead that we can't help but think they are trying to be a loyal co-pilot to their owner, the driver.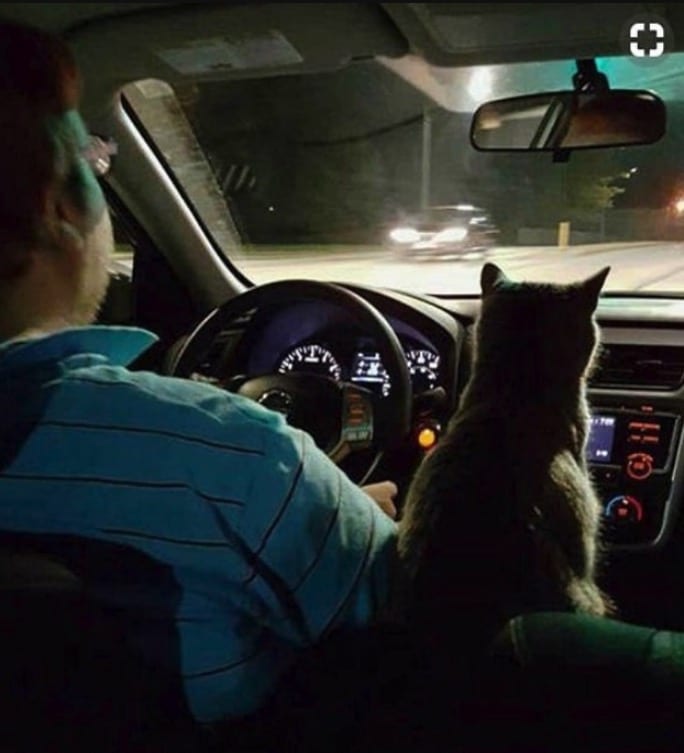 Maybe they even have a system going so the cat can give directions of where to go; we wonder if two meows is turn left and one means turn right.