[post_page_title]Luck of the Irish[/post_page_title]
Whether we like it or not, Saint Patrick's Day has become synonymous with people going out to the pubs and drinking a lot. This means that it's probably another big day for Uber. This driver decided to let the festivities begin from the ride, rather than making his passengers wait until they arrived to their destination.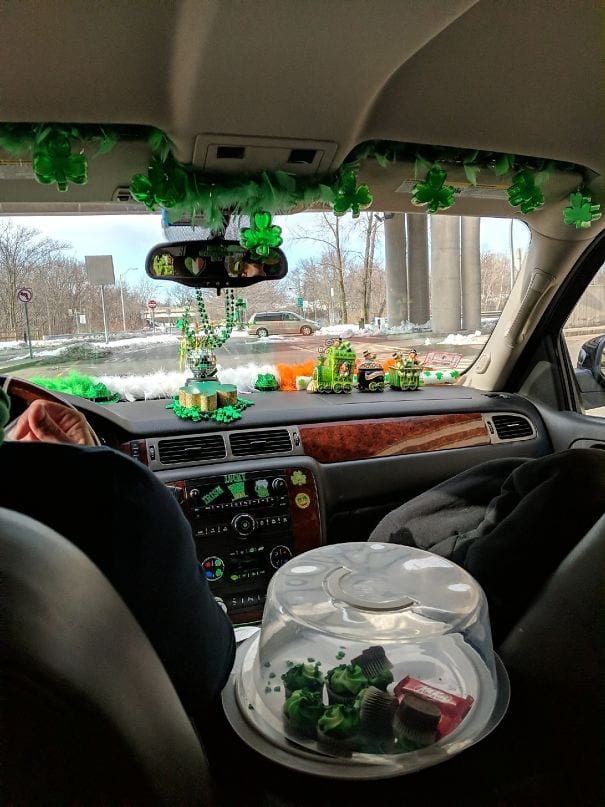 He decorated the entire interior of his car with green for the Irish holiday, and even went as far as providing sweets for his clients to enjoy. He definitely won't be getting pinched.