[post_page_title]Superman[/post_page_title]
We sure hope that this photo was taken on Halloween, but we're not here to judge anyone if it was just from a regular ordinary day. The Uber driver pictured here is dressed as Superman as he zooms around with passengers in the backseat.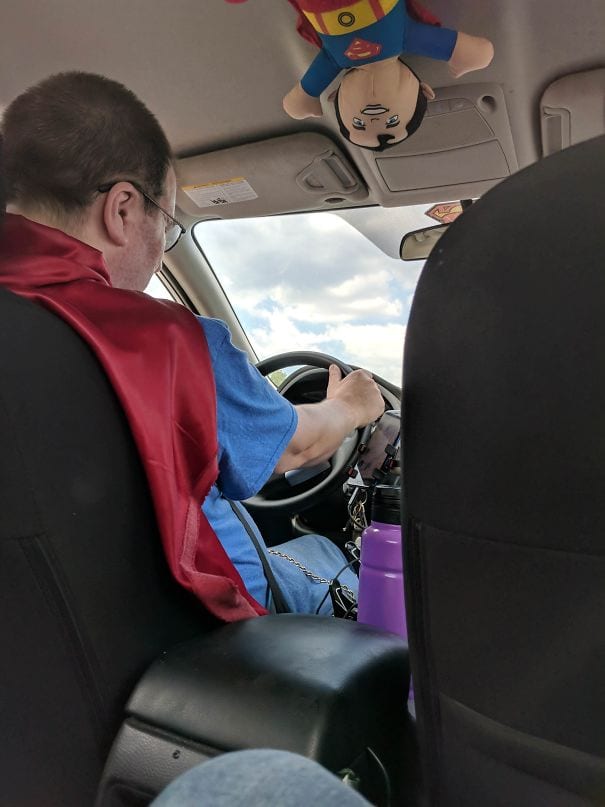 Clearly the client thought it was pretty funny, and made sure to get the stuffed doll in the frame when he snapped this pic of the driver. Maybe he is just a really big comic book fan and feels powerful in his cape!