If you're a fan of any team in one of the pro sports leagues, you can bet there is someone out there who is counting all of the money made thanks to the team we so heavily support. This is not something that should be taken lightly – there is a reason NBA and NFL players can make up to $30 million a year – it's because of all of the revenue that comes in from ticket sales, merchandise, broadcasting, and more. So which teams make the most money out of them all?
Right now, we are about to talk about teams that have it all – the market, the talent, the vision, and of course – the outstanding image that was able to grab your attention and make you fall in love with them. Here are teams covering all sports that have the highest value – from basketball, to football, to baseball, to soccer – we have it all, so get ready.
Chicago Bulls – $2.5 billion
One of the most popular basketball franchises of all time is the Chicago Bulls, and it is not without good reason. It's the team that Michael Jordan, who many people claim to be the greatest basketball player of all time, played on for the majority of his career.
During this time, he and fellow All Star Scottie Pippen helped them win a total of six championships. This is the third most amount of titles for any team to have, and they are valued at around $2.5 billion.
Dallas Cowboys – $4 billion
In the NFL, the Dallas Cowboys are certainly one of the most popular franchises around. Without even discussing their accomplishments, the value of what their team brings really has a lot to do with class – and when you look at their logo of a star, it really makes sense.
Valued at $4 billion, their owner Jerry Jones has done a lot to make sure this was a supremely profitable organization, and their unique flashy branding is part of the reason the Cowboys are so popular.
Chicago Bears – $2.7 billion
Ahh, what can we say about the good ol' Chicago Bears? Perhaps we can talk about their legendary former coach, Mike Ditka. Or maybe we can talk about the nine NFL championships they won before the Super Bowl was instated, and finally, the Super Bowl they won when it was.
The McCaskey family are the owners of the Bears, a team valued at $2.7 billion with a huge chunk of operating income (what's left of the team's revenue after its expenses are deducted) at $104 million.
Manchester United – $3.69 billion
The family that owns Manchester United is the Glazers, and they have been instrumental in their team's outstanding financial success throughout their existence.
For instance, they helped the team sign a ten year $1 billion contract with the sports brand Adidas, and they have an operating income of $288 million. Considering the fact that that they also have the highest amount of debt load of any other teams, this amount is necessary. Manchester United has an overall value of $3.69 billion.
Real Madrid – $3.58 billion
Although it says that Real Madrid performs in La Liga, this Spain-based team also competes in various other leagues, such as UEFA Champions League and Copa Del Rey.
In fact, this is a team that has one of the highest revenues of any sports team in the entire world, having earned a total of $694 million back in 2015, with a current income of $181 million. They are currently valued at $3.58 billion, and they are a team that fans absolutely go crazy for.
Boston Red Sox – $2.7 billion
One of the things we love most about sports are the various stadiums that the teams play in, and the energy you get when you walk in these places.
With the Boston Red Sox, one of the reasons people love going to their games is because of their iconic home field, Fenway Park – especially with their tall left field wall – or the "green monster." With eight World Series titles, the Red Sox are one of the best baseball franchises ever.
Baltimore Ravens – $2.3 billion
Have you ever wondered where sports teams get their names from? The name of a team is such a big part of their image and identity, and so it's definitely an important thing for a team to have a good one.
This team's name was actually inspired by "The Raven," a poem by Edgar Allan Poe, and the name has latched on to their franchise nicely. Owned by Stephen Bisciotti, the Ravens have always been a fun team to watch, and they have an operating income of $103 million.
Miami Dolphins – $2.38 billion
If you grew up in America, then you know what it's like when there's a team that may not be from the city you're from, but you just happen to hear about them a lot.
The Miami Dolphins are one of those teams, with their iconic marine green and orange colors, and an image that simply pulls fans in from all over the world. When Dan Marino was their quarterback, they may not have won a Super Bowl, but it was hard to talk about football without mentioning his name.
Seattle Seahawks – $2.23 billion
Another team that has an aesthetically pleasing image to connect to is the Seahawks, with their cool blue and green color sequence and their unconventionally interesting team name.
But beyond their name, the Seahawks are known for having the loudest fans, even holding two Guinness World Records for this feat. Having loyal fans is certainly very important, and they all must have been pleased when their beloved Seahawks squad won the Super Bowl in 2014.
Los Angeles Dodgers – $2.75 billion
Down in Chavez Ravine in downtown Los Angeles, you there is a good chance you will see people dressed in blue half the time during the year. This is because they are the Dodgers colors, and they even have a slogan that says "Think Blue".
With a rich history in baseball that goes all the way back to their Jackie Robinson days in Brooklyn, the Dodgers are one of the classic franchises in sports. Although they haven't won a World Series since 1988, they are certainly hungry to rectify that soon.
New York Yankees – $3.7 billion
It would be very hard to talk about classic MLB franchises without mentioning the New York Yankees. In fact, there are those who would say that the Yankees are the best baseball team of all time, with a staggering 27 World Series trophies.
Indeed, the Yankees have a current operating income of $39 million, but they are so much more than that. Owned by the Steinbrenners, the Yankees are a big part of many New Yorkers' identities – their impact is that strong.
San Francisco Giants – $2.65 billion
The owner of the Giants is Charles Johnson, and their operating income is around $78.1 million, but the team has a strong history that goes all the way back to 1883, when they were known as the New York Gothams.
Some of the special moments in Giants history is when their legendary player, Barry Bonds, broke the record for most home runs in a game, with a total of 73. But they have also won a total of eight World Series.
Los Angeles Rams – $2.9 billion
The Rams are a football team that has certainly moved around a lot – they were originally in Los Angeles, and then they moved to St. Louis for a long time.
Very recently however, they finally returned once more to Los Angeles have a long hiatus, much to the glee of many Los Angelinos. The Rams' NFL history runs deep, and they were actually the first ever team to televise their home games, which is something we take for granted nowadays.
Denver Broncos – $2.4 billion
Owned by Pat Bowlen Trust, the Broncos are yet another NFL team with a quarterback that seemed to stick in everyone's memories even after he was long retired – John Elway.
He helped them win two Super Bowls, and around 20 years later, another legendary quarterback by the name of Peyton Manning helped them win another one. The people of Denver are always grateful when their sports owners deliver them a good team, and the Broncos have certainly had their moments.
Pittsburgh Steelers – $2.25 billion
If you want to talk about Super Bowls, the Pittsburgh Steelers are certainly a team that shouldn't be left out. They won four of them in the 70s, and two more since the start of the new millennium, led by their All Star quarterback Ben Roethlisberger.
Interestingly enough, they were originally named the Pittsburgh Pirates, which is now the current name of the city's baseball team – a team which unfortunately, hasn't been as successful as the Steelers.
Golden State Warriors – $2.6 billion
Out of all the teams on this list, the Golden State Warriors are probably the best overall team at their respective sport at this current moment. Regardless of what you might say about their past, the most exciting time to be Warriors fan is right now, at this very moment.
They have five titles, but two of them were won over the last three years, and led by their future hall of fame players, Stephen Curry and Kevin Durant, they don't look to be slowing down any time soon.
Green Bay Packers – $2.35 billion
The thing with football is that the practices that Americans love to do while watching football are so internally steeped into their culture.
When you're watching a team you love while doing something you love, you tend you attach yourself emotionally to the team, and this is why teams like the Packers have such diehard fans. With a total of four Super Bowls, Packers fans have been rooting for their team for quite some time, and you can bet that they won't ever jump ship.
Washington Redskins – $2.95 billion
Here's another NFL team with a strong history in the NFL, with a total of three Super Bowls under their belt, the last one being in 1992.
They may not be the most talked about franchise, but if you meet a person from the area Maryland, they won't let you leave their presence until they've finished having their say about the their beloved team. Owned by Daniel Snyder, they a large operating income, totaling around $115 million.
New York Knicks – $3.3 billion
It's a testament to the city of New York and their devoted citizens that the Knicks haven't won a title since the 70s and they are still one of the most wealthy franchises out there.
The Knicks have simply always been a team to watch, even if they haven't always been that great – even if that doesn't make any sense at all. The point is that fans are loyal, and it doesn't hurt that Madison Square Garden is a Manhattan landmark.
Chicago Cubs – $2.68 billion
Something that really makes people love sports is the magic of it all – and when we say magic, we don't only mean the good kind.
Indeed, there have been many teams throughout the history of sports that were known to have had "curses", and the Chicago Cubs "Curse of the Billy Goat" was one that supposedly kept them from winning a World Series for nearly a century – until of course, it was recently broken when they won the title in 2016.
Montreal Canadiens – $1.2 Billion
One of the reasons that hockey is so popular in Canada is perhaps because their hockey teams are so darn good. Indeed, the Montreal Canadiens are one of the best NHL teams of all time, with a staggering amount of 24 Stanley Cup victories.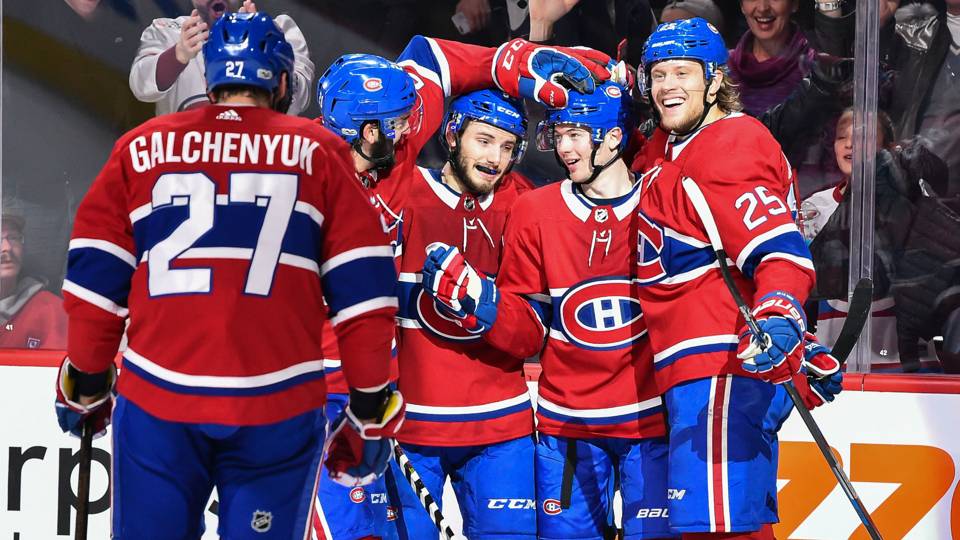 Even though they've had a few dry spells, they seem to always keep coming back with competitive teams, and they even won the most recent 2017 title, and four overall in the last decade alone.
New York Giants – $3.1 billion
Sometimes when a city has such a large market, such as New York or Los Angeles, they are able to sustain the load of having two major franchises.
In the NFL, New York has two football teams, the Jets and the Giants, and regarding the latter, they are certainly one of the classic teams. Owned by the Mara family, the Giants have won four total Super Bowls, and two of them have actually come in the last decade, led by their star quarterback Eli Manning.
San Francisco 49ers – $3 billion
Owned by the confident Denise and John York, the San Francisco 49ers are yet another team with that has fans all over the world singing their praises.
How could anyone not want to be their fan, with their gleaming red and pure gold color scheme and a rich history that sports a total of 5 Super Bowls. They are the team that brought us the unbelievable duo of quarterback Steve Young and wide receiver Jerry Rice, and they continue to surprise us.
Houston Texans – $2.6 billion
The story of how the Houston Texans came to exist is certainly an interesting one, with them coming into the league as an expansion team in 2002, replacing the Houston Oilers, who then moved to Tennessee and became the Tennessee Titans.
With an operating income of about $129 million, their owner Robert McNair has always done his best to make sure his fans have gotten the best possible team, and the fact that such a new team has such a high monetary value is impressive.
FC Bayern Munich – $2.71 billion
When discussing this soccer team, it's hard not to get excited about of all of the things they have accomplished, especially if you are a huge fan.
They are pretty much the most successful German soccer team of all time, winning a total of 27 national titles as well as 18 national cups. With an operating income of $120 million and current value of $2.71 billion, FC Bayern Munich is an all time classic team, and if you're looking to get into soccer, you might consider watching them.
Minnesota Vikings – $2.2 billion
There is certainly sometimes about the football culture in America that reflects the concept of going to war, and when it comes to the Minnesota Vikings, their team name alone entertains this concept, naturally in a playful manner.
To further this point, when the Vikings play their games in Minnesota, there are many signature aspects about their stadium – such as fired cannons at the Vikings touchdowns, and horn sounds that blare loudly throughout the whole game.
New York Jets – $2.75 billion
We have already talked a bit about the another New York football team, the Giants, but what about their brother team, the Jets?
Owned by Robert Wood Johnson IV, we are talking about a franchise that didn't always have the best luck in the world, and yet they still have New York fans that remain ever loyal to them. That said, they are valued at around $2.75 billion, so you know that their ownership must be doing something right.
Philadelphia Eagles – $2.5 billion
Right now, we are in a period of the Philadelphia Eagles history that is very exciting for their fans. This is because the very most recent Super Bowl, the Eagles were victorious over the New England Patriots, winning their first ever Super Bowl (not counting their three league championships before the merger).
The Jeffrey Lurie-owned Eagles have much to be grateful for, but especially now they are obviously extra happy, and they can't wait to come back next year to try and win another one.
Toronto Raptors – $1.1 Billion
The Toronto Raptors only entered the league as an expansion team in the year of 1995, but they have been slowly but surely making a name for themselves in the NBA.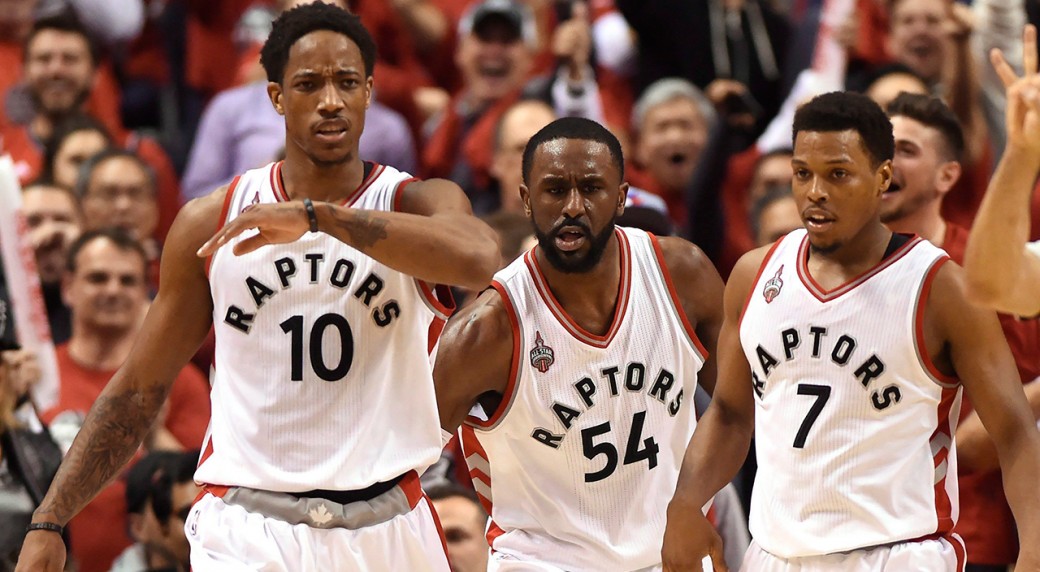 They've struggled to make it to the championship, but as it stands currently, they are one of the top teams in the Eastern Conference, and they may very well make a shot at the title this year, especially if their star guard, Demar Derozan, has a say in the matter.
Cleveland Cavaliers – $1.2 billion
Owned by the outspoken Dan Gilbert, the Cleveland Cavaliers were not always the most well known team in the league – of course, that was before Lebron James came around in 2003.
Although he went to the Miami Heat after getting drafted by them, he eventually returned and helped the Cavs win a title in 2016. Nowadays the Cavaliers are a very relevant, and Lebron James has helped put them on the map as one of the premiere teams in the league.
Boston Celtics – $1.4 billion
Even though $1.4 billion is obviously a ton of money, the Celtics value is one of the lower amounts on this list. That being said, we couldn't in good conscience leave them off because of how important they are to the sport of basketball, and sports in general.
The Celtics have the record for the most NBA titles ever, and have had legends such as Bill Russell and Larry Bird play for their team. And how much do we just love that Celtics-Lakers rivalry?
New England Patriots – $3.4 billion
The New England Patriots… What can we say about them? That they may have the best coach of all time, in Bill Belichick? That they may have the best player of all time, in Tom Brady?
That their five Super Bowls titles and eight Super Bowl appearances all happened since 2001? The Patriots may have a lot of haters, but it is only out of respect. Seeing them win has become something of habit to us – and we actually love them for it.
Los Angeles Lakers – $3 billion
The Los Angeles Lakers are many things: They are Showtime, they are royalty, they are the purple and gold of Hollywood, the glitz, glamour, and finally – they are a team where stars are made, and championships are won.
With 16 titles to their name, they are second to only the Boston Celtics, but they're arguably the most popular sports team of all time – from Mikan, to Magic, to Kobe and Shaq, their list of stars is endless – and we love them for it.
FC Barcelona – $3.64 billion
One of the most supported soccer teams in the entire world, FC Barcelona have never messed around when it came to dominating on the field.
Their team is so popular that they have one of the largest social media followings out of any team from any sport, and for good reason. They have had some of the best players play for their squad, such as Johan Cruyff, Ronaldo, Ronaldinho, and Messi actually played soccer through their youth academy.