[post_page_title]Giulia Steingruber – Then[/post_page_title]
Giulia Steingruber is a Swiss born artistic gymnast who has been helping to make her sport more mainstream.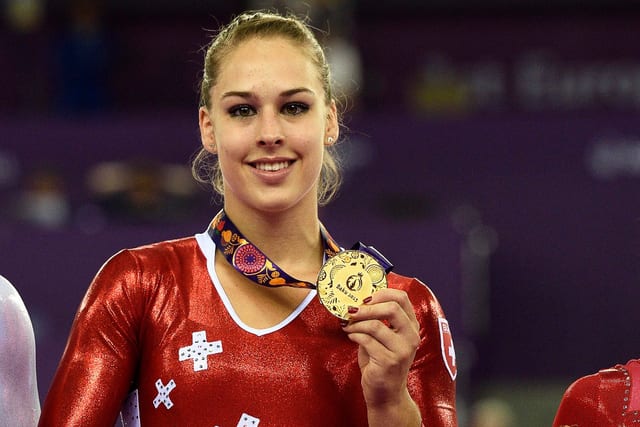 She began her competitive career at an early age, and competed at her first international competition in 2011. She would go on to win the European Women's Artistic Gymnastics Championships in 2012, and then went to compete in the London Olympics that very same year. She was the only gymnast representing the country of Switzerland that year.
Pages:
Page

1
,
Page

2
,
Page

3
,
Page

4
,
Page

5
,
Page

6
,
Page

7
,
Page

8
,
Page

9
,
Page

10
,
Page

11
,
Page

12
,
Page

13
,
Page

14
,
Page

15
,
Page

16
,
Page

17
,
Page

18
,
Page

19
,
Page

20
,
Page

21
,
Page

22
,
Page

23
,
Page

24
,
Page

25
,
Page

26
,
Page

27
,
Page

28
,
Page

29
,
Page

30
,
Page

31
,
Page

32
,
Page

33
,
Page

34
,
Page

35