[post_page_title]Madison Kocian – then[/post_page_title]
Madison Kocian is a Final Five Olympic team competitor and is a beast on the uneven bars with 10 medals for the uneven bars to prove it.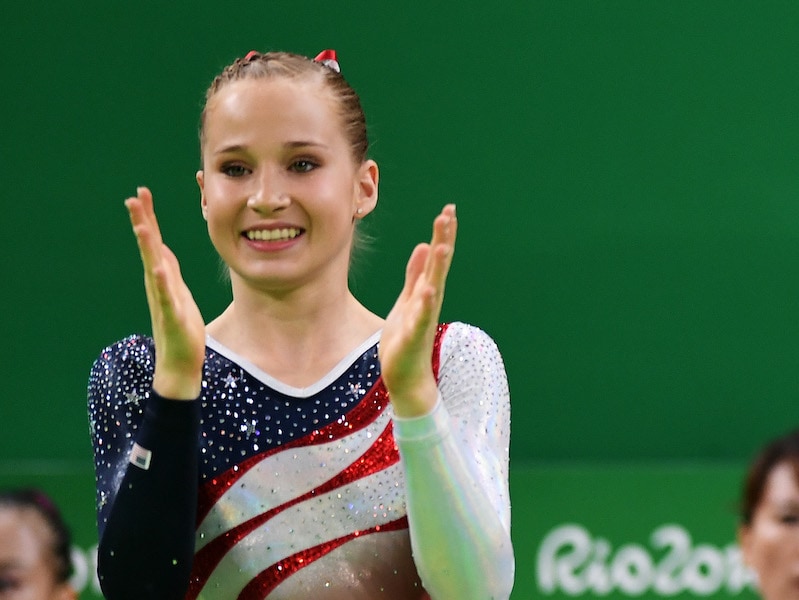 Once she arrived in Rio de Janeiro for the 2016 Olympics she blew the competition away on the uneven bars and got the silver Olympic medal. Madison also received the team gold medal. It was the first time since 2008 that an American got a medal on the uneven bars since the amazing Nastia Liukin paved the way.
Pages:
Page

1
,
Page

2
,
Page

3
,
Page

4
,
Page

5
,
Page

6
,
Page

7
,
Page

8
,
Page

9
,
Page

10
,
Page

11
,
Page

12
,
Page

13
,
Page

14
,
Page

15
,
Page

16
,
Page

17
,
Page

18
,
Page

19
,
Page

20
,
Page

21
,
Page

22
,
Page

23
,
Page

24
,
Page

25
,
Page

26
,
Page

27
,
Page

28
,
Page

29
,
Page

30
,
Page

31
,
Page

32
,
Page

33
,
Page

34
,
Page

35