For a long time, we were ready to bring out the champagne and get that music playing, because one of our favorites celebrity couples had gotten engaged. John Cena and Nikki Bella, fellow professional wrestlers, were poised to tie the knot in 2018 ever since John's epic proposal to Nikki on the grand WrestleMania stage. Their fans have always wanted to know more about their love story – and now, they may get more than they bargained for.
While the engagement was beautiful, and these two seemed crazy for each other, but sometimes the word "crazy" has many different shapes and forms. The road that John and Nikki went through to find each other was special, and we thought theirs was the ultimate love story – until, that is, recent news made us reconsider.
They began dating in 2012, and were happy to take it slow. Waiting till the time is right can work for some people, but sometimes, it can be a sign that it's not the right relationship for them. When they finally did get engaged, Cena told People magazine that they hoped to have their wedding in 2018. Well, it's 2018 now – and sadly, it doesn't seem like there will be a wedding anymore.
---
---
The proposal itself was a magical one, taking place on stage, where he kneeled down in front of thousands of shocked fans and finally asked Nikki to marry him. At the time, it felt perfect, and fans all around the world pretty much fell in love with them. John even shared how the story of their relationship helped him choose the ring. "The ring was all me," tells John. "I really custom built the ring and it tells a story of our relationship. It's just unique. A lot of thought went into it and it was all my idea. It came out absolutely the way I wanted it to come out." Unfortunately, it seems that this ring may not get as much action as he'd originally hoped.
John originally had so many hopes for his wedding day, but sadly, it seems like it may not happen anymore. A once highly anticipated day of joy and celebration is now a sad, long lost memory of a time that once was, and very soon, you'll find out why. You'll learn what happened between John and Nikki that turned their love story upside down.
[post_page_title]So much drama[/post_page_title]
For those of you that have been following John and Nikki's relationship for the past six years, you know that their love has always had a certain story-like quality to it. Every aspect about it had an element of drama, which makes sense, considering they're both wrestlers. From every time they fought, to every time they eventually made up, a lot of these things were very dramatic, and usually made public. But very recently, something was made public that no one expected.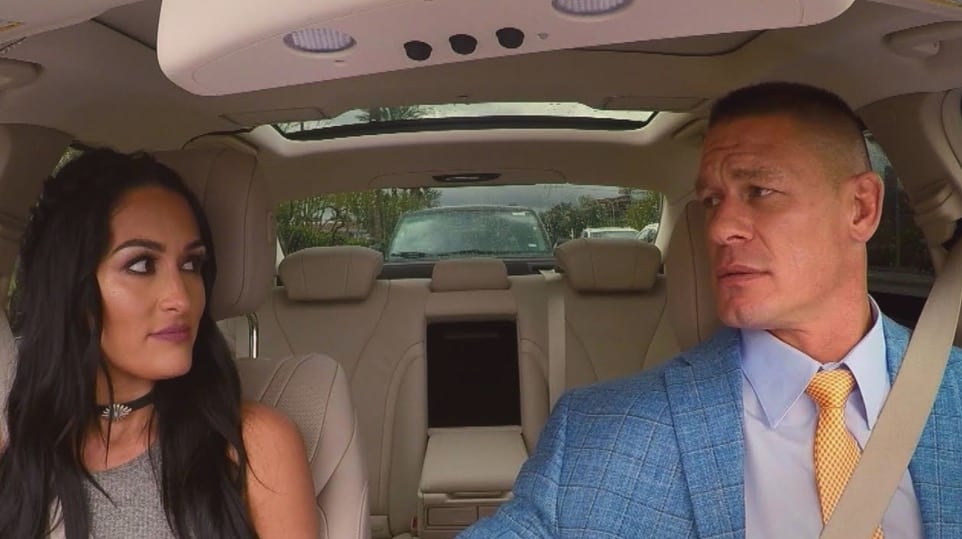 Pages:
Page

1
,
Page

2
,
Page

3
,
Page

4
,
Page

5
,
Page

6
,
Page

7
,
Page

8
,
Page

9
,
Page

10
,
Page

11
,
Page

12
,
Page

13
,
Page

14
,
Page

15
,
Page

16
,
Page

17
,
Page

18
,
Page

19
,
Page

20
,
Page

21
,
Page

22
,
Page

23
,
Page

24
,
Page

25
,
Page

26
,
Page

27
,
Page

28
,
Page

29
,
Page

30
,
Page

31
,
Page

32
,
Page

33
,
Page

34
,
Page

35
,
Page

36
,
Page

37
,
Page

38
,
Page

39
,
Page

40