[post_page_title]Aly Raisman[/post_page_title]
The fourth of the Fierce Five members on our list, Alexandra "Aly" Raisman, a Massachusetts native, is an American gymnast. As well as contributing high scores to the all-around team, helping The Fierce Five win the gold, she received excellent individual scores, winning the bronze medal on the balance beam.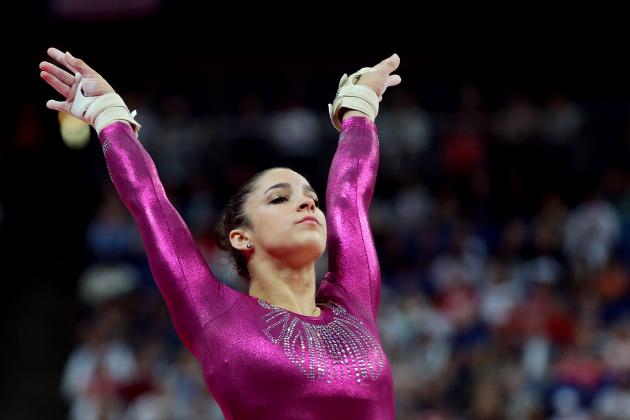 The judges granted Raisman's an extra tenth because of its high difficulty. In the floor final, she received a score of 15.600, ranking first, and becoming the first American to win gold in a floor routine.
Pages:
Page

1
,
Page

2
,
Page

3
,
Page

4
,
Page

5
,
Page

6
,
Page

7
,
Page

8
,
Page

9
,
Page

10
,
Page

11
,
Page

12
,
Page

13
,
Page

14
,
Page

15
,
Page

16
,
Page

17
,
Page

18
,
Page

19
,
Page

20
,
Page

21
,
Page

22
,
Page

23
,
Page

24
,
Page

25
,
Page

26
,
Page

27
,
Page

28
,
Page

29
,
Page

30
,
Page

31
,
Page

32
,
Page

33
,
Page

34