[post_page_title]Christmas tree, O Christmas tree[/post_page_title]
One of the Queen's favorite parts of Christmas decorating is obviously the tree. In fact, Elizabeth II has a tree in every one of her residences.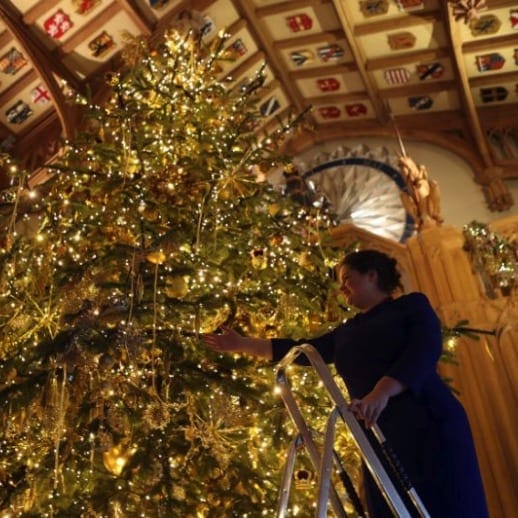 They typically arrive at the end of November each year and are decorated to the pristine detail in order to create the beautiful masterpiece of a final product. Some of the trees are as large as 20 feet tall, such as the one at Windsor Castle. Now that is a big tree!