[post_page_title]Die within a Die[/post_page_title]
Let's imagine for a minute that you bought a board game for game night with your friends. It might be monopoly or maybe it's Settlers of Catan. The die is kind of big but you don't make too much of it.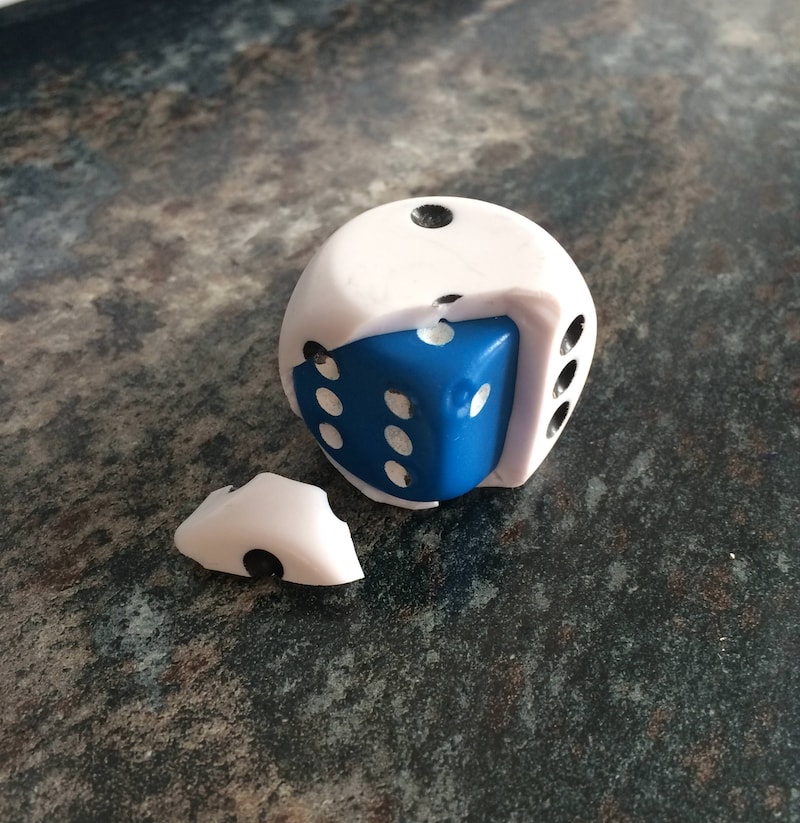 But when your friend throws the die too hard, it breaks and all of a sudden you realize why it was so big in the first place. There was another die inside of it. You never know, it could happen to any of us.
Pages:
Page

1
,
Page

2
,
Page

3
,
Page

4
,
Page

5
,
Page

6
,
Page

7
,
Page

8
,
Page

9
,
Page

10
,
Page

11
,
Page

12
,
Page

13
,
Page

14
,
Page

15
,
Page

16
,
Page

17
,
Page

18
,
Page

19
,
Page

20
,
Page

21
,
Page

22
,
Page

23
,
Page

24
,
Page

25
,
Page

26
,
Page

27
,
Page

28
,
Page

29
,
Page

30
,
Page

31
,
Page

32
,
Page

33
,
Page

34
,
Page

35
,
Page

36
,
Page

37
,
Page

38
,
Page

39
,
Page

40