[post_page_title]Not your average phone case[/post_page_title]
Sometimes when we peel off or rip the items that we own, we find some amazing and interesting discoveries. Things tend to be recycled and used as lining for something else. Take this person's phone case for example.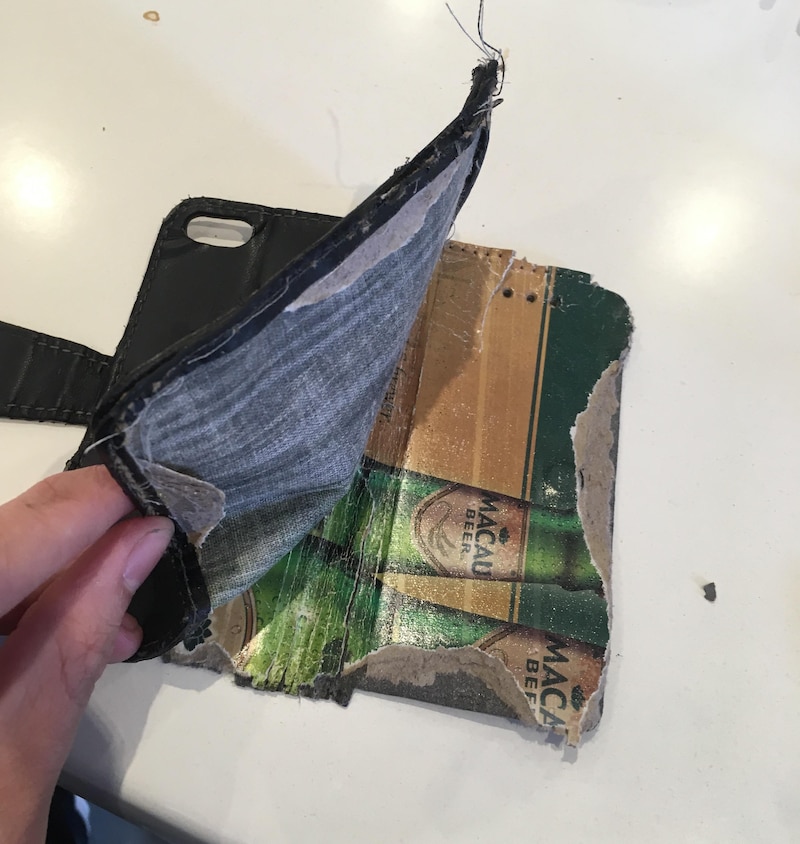 This person tore off an old phone case and discovered something pretty unexpected. It turned out that the phone case was made out of an old mat! While it may look weird, it's a great way to recycle.
Pages:
Page

1
,
Page

2
,
Page

3
,
Page

4
,
Page

5
,
Page

6
,
Page

7
,
Page

8
,
Page

9
,
Page

10
,
Page

11
,
Page

12
,
Page

13
,
Page

14
,
Page

15
,
Page

16
,
Page

17
,
Page

18
,
Page

19
,
Page

20
,
Page

21
,
Page

22
,
Page

23
,
Page

24
,
Page

25
,
Page

26
,
Page

27
,
Page

28
,
Page

29
,
Page

30
,
Page

31
,
Page

32
,
Page

33
,
Page

34
,
Page

35
,
Page

36
,
Page

37
,
Page

38
,
Page

39
,
Page

40